Published 10-01-15
Submitted by CA Technologies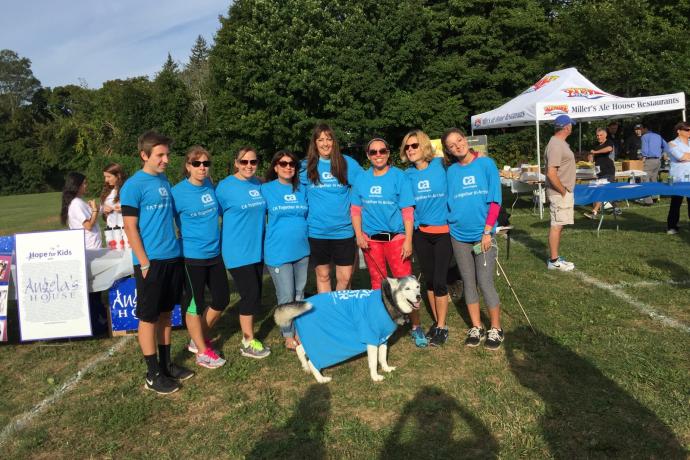 (Left to Right) Eric Jackson, Maria Jackson, Jennifer Budveit, Kristin Russo, Lavena Sipes, Gina Cassano, Bonnie Yeomans, Juliet Yeomans and Kylee
Today, CA Technologies (NASDAQ: CA) announced the 10th anniversary of CA Together in Action, the company's worldwide volunteer month. Throughout October, employees take time out of their workday to participate in activities that include mentoring children, environmental cleanups, building affordable housing, assisting food banks, and supporting science, technology, engineering and math (STEM) educational programs.
"Volunteerism is an important part of our company's culture," said Erica Christensen, Vice President, Corporate Social Responsibility, CA Technologies. "Our employees have a long history of giving their time and talents to communities around the globe, and we are excited to celebrate a decade of service through CA Together in Action."
Since the program's inception in 2005, nearly 50,000 employee volunteer hours have been given through CA Together in Action, and more than 1,000 projects have been completed. CA employees are able to use up to three workdays each year to give back through company sponsored events, or volunteer activities of their choice. In addition, employees can have up to $5,000 in personal donations matched by the company each fiscal year.
"We are excited to partner with CA Technologies in cultivating 21st century skills and a genuine enthusiasm for the STEM fields among our students," said Samantha Marciano, Program Coordinator, Girls Inc. "Engaging girls at the middle school age, when most tend to abandon thoughts of a future in the STEM field is critical. It is our hope that participating in panel discussion as well as a hands-on robotic activity will spark excitement in the students to consider STEM related educational and career opportunities in the future." 
CA Together in Action partner organizations include:
North America: 
California: Richmond Hill Community Food Bank, Save Mountain Diablo
Colorado: Food Bank for Larimer County, There With Care, Community Food Share, City of Boulder Open Space, Mountain Parks, Boulder County Parks and Open Space
Florida: Metropolitan Ministries
Georgia: Atlanta Community Food Bank
Illinois: Northern Illinois Food Bank
Massachusetts: Drumlin Farm
Michigan: Gleaners Food Bank
New Jersey: New Jersey Farmers Against Hunger
New York: Girls Inc., God's Love We Deliver, Hospital for Special Surgery, Greenville Baker Boys & Girls Club, Long Island Blood Services, Smithtown Chamber of Commerce, Island Harvest, Robert Moses State Park
North Carolina: Boys & Girls Club of America – Raleigh Girls Club
Ohio: Worthington Resource Pantry
Pennsylvania: Western Penn Conservancy, Pittsburgh Community Food Bank
Texas: Capital Area Food Bank
Virginia: Travelers Rest Equine Elders Sanctuary
International:
Argentina: Aldeas Infantiles
Australia: Kick 4 Kids Soccer Competition, Loud Shirt Day Fundraiser, Exodus Foundation Volunteering, Cancer Council Dragon Boat Competition
Chile: Aldeas Infantiles
Colombia: Fundación Niños para un Nuevo Planeta
The Czech Republic: Children´s Home Pysely, School for Deaf and Hearing Impaired Children Holeckova, Social organization Vyssi Hradek, Natural water resources protection eStudanky
India: CA-HOPE School, several NGOs from the health and education sectors
Italy: Expo 2015, Casa Betania a Roma
Japan: Japan Cancer Society
Korea: Dongdaemoon Community Welfare Center, Child Fund Korea
People's Republic of China: Jinlin Warfare Foundation
Peru: Asociación Kantaya
United Kingdom: Learning to Work
About CA Technologies
CA Technologies (NASDAQ:CA) creates software that fuels transformation for companies and enables them to seize the opportunities of the application economy. Software is at the heart of every business in every industry. From planning, to development, to management and security, CA is working with companies worldwide to change the way we live, transact and communicate—across mobile, private and public cloud, and distributed and mainframe environments. Learn more at www.ca.com.
Follow CA Technologies
Legal Notices
Copyright © 2015 CA, Inc. All rights reserved. All trademarks, trade names, service marks and logos referenced herein belong to their respective companies.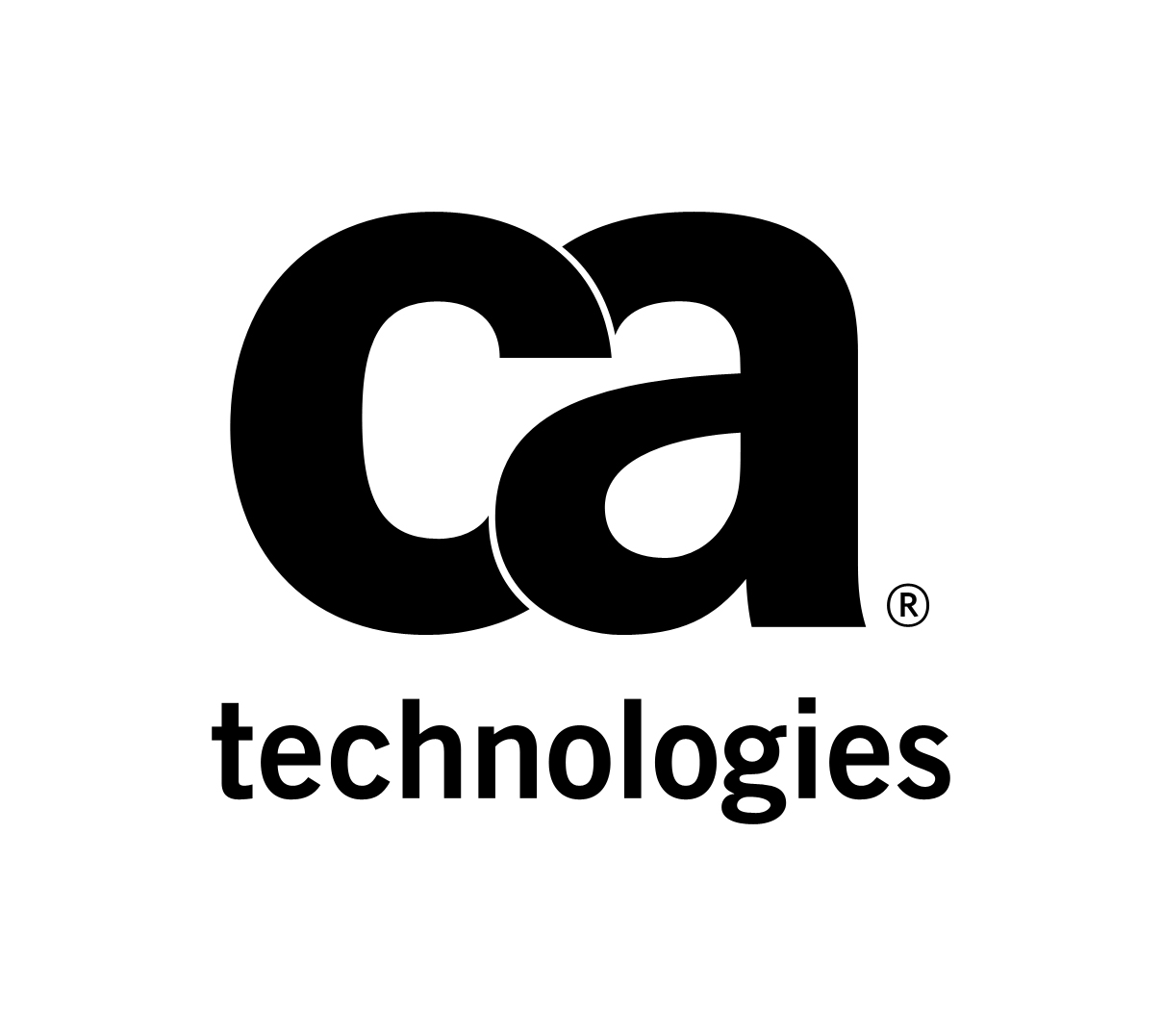 CA Technologies
CA Technologies
CA Technologies (NASDAQ: CA) provides IT management solutions that help customers manage and secure complex IT environments to support agile business services. Organizations leverage CA Technologies software and SaaS solutions to accelerate innovation, transform infrastructure and secure data and identities, from the data center to the cloud. Learn more about CA Technologies at ca.com.
About CA Together: CA Technologies is a global corporation with a local commitment. The company works to improve the quality of life in communities where its employees live and work worldwide and is fully committed to advancing social, environmental and economic sustainability. CA Together, the company's Corporate Social Responsibility program, is driven by the core philanthropic focus of improving the lives of underserved children and communities around the world. CA Technologies does this by supporting organizations, programs and initiatives that enrich the lives and well-being of others with a primary focus on Science, Technology, Engineering and Math (STEM) education. CA Together activities encompass employee volunteerism and matching gifts; in-kind donations of CA Technologies products and services; and wide-ranging partnerships and philanthropic support to community organizations worldwide.
More from CA Technologies