Published 09-21-15
Submitted by Renewable Choice Energy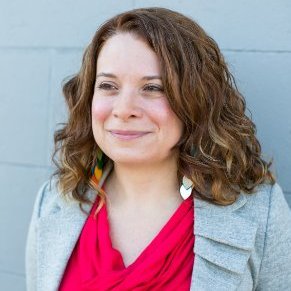 Renewable Choice Energy announced today that sustainability champion Erin Decker, most recently of Salesforce, has joined its growing power purchase agreement (PPA) division as a senior director of business development.  Decker's hire is the result of a rapidly expanding market opportunity for commercial & industrial (C&I) buyers to acquire renewable energy through a long-term PPA transaction.
Decker has deep expertise in the corporate sustainability space, including negotiating internal execution processes for renewable energy transactions.  While at Salesforce, Decker oversaw the global sustainability team and helped the organization to set a 100% renewable energy commitment and strategy.  Decker is a frequent industry speaker on renewable energy and sustainability.  She earned an MBA in sustainability from Presidio Graduate School.
Decker's hire is the latest in a string of key talent acquisitions by Renewable Choice's PPA division, including Hans Royal, formerly of Akuo Energy USA, and Misti Groves, a former environmental attorney with Bingham McCutchen LLP's energy and air group.  They join John Powers, VP of Business Development, and Quayle Hodek, CEO, two of the foremost U.S. authorities on C&I renewable energy acquisition. 
"In recent months, we've seen the C&I PPA market explode as organizations begin to take advantage of these deal structures that banks have used for years," said Hodek.  "That means corporations and institutions are now taking advantage of low wind and solar prices and clean technology's stable predictability.  Growth in our team was imperative to match this market demand, and we're absolutely delighted to welcome Erin Decker, Hans Royal, and Misti Groves to Renewable Choice."
Since its founding in 2001, Renewable Choice has been a pioneering leader in the green power marketplace, recognized by the US EPA as the Green Power Supplier of the Year in 2011 and again in 2014.  More than 140 of the Fortune 500 work with Renewable Choice to source renewable energy and carbon reducing technologies in the forms of PPAs, renewable energy credits (RECs), and verified emission reductions.  Information about the company's PPA advisory services can be found at http://www.renewablechoice.com/products-services/power-purchase-agreements/.
About Renewable Choice
Renewable Choice Energy is a pioneering global supplier of products and services that advance clean energy development and the adoption of carbon reduction technologies, providing customized solutions to corporate, industrial, and institutional buyers. Recognized as a leading partner to more than 140 Fortune 500 companies, the firm's portfolio also includes scores of educational institutions, municipalities, green buildings, and small-to-medium enterprises.  Renewable Choice was the recipient of the prestigious Green Power Supplier of the Year Award from the U.S. Environmental Protection Agency in 2011 and 2014 and is a certified B Corporation.  To learn more, visit www.renewablechoice.com.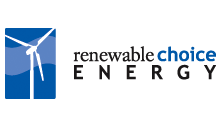 Renewable Choice Energy
Renewable Choice Energy
Renewable Choice promotes a revolutionary shift in the energy economy and the end of dependence on carbon-based fuels by working to change the global energy paradigm towards one of sustainability and ecological regeneration.
We achieve our vision by engaging, educating, and collaborating with our stakeholders; leading the industry with innovative strategies, products, and service solutions; delighting our customers; establishing strong corporate partnerships; and providing employees with fulfilling yet balanced careers of which they can be proud.
More from Renewable Choice Energy