Published 09-08-15
Submitted by Blackstone
The Blackstone Charitable Foundation today announced it is now accepting applications for the 2016 Blackstone Innovation Grants program, an annual program that awards a series of targeted grants to innovative organizations focused on entrepreneurship and job growth. Now in the fourth year of the program, the Foundation will award up to $5 million in grants to organizations that are tackling the big challenges facing entrepreneurs and entrepreneurial ecosystems.
"Over the past three years, we've supported dozens of non-profit organizations as they've strengthened regional entrepreneurial ecosystems," said Amy Stursberg, Executive Director of the Blackstone Charitable Foundation. "This year, we will direct our funding to innovative organizations with the potential for scalable change at a national or global level, and look forward to working closely with them as they tackle the systemic problems facing entrepreneurs."
The grantees will be selected through a Request for Proposals (RFP) process established by the Blackstone Charitable Foundation as part of its Entrepreneurship Initiative.
Eligible organizations and programs may apply for one of two funding tracks:
BIG Program/Project Grants – Organizations with an existing track record of success may apply for funding for a specific program/project (new or existing) that addresses a major systemic challenge facing an entrepreneurial ecosystem and has the potential to be scaled and replicated.

BIG Event Grants – Established organizations may apply for funding for a specific event or convening that accelerates the conversation around entrepreneurship on a regional, national and/or global scale. 
Interested organizations must submit an application through Blackstone's website by October 12th, 2015. Organizations will be evaluated and selected by a committee and subsequently approved by the Board of the Blackstone Charitable Foundation. To learn more about the Blackstone Innovation Grant program and the RFP process, please click here.
About The Blackstone Charitable Foundation
The Blackstone Charitable Foundation was founded at the time of Blackstone's initial public offering in 2007 with substantial commitments from the Firm's employees. Influenced by the enterprising heritage of the firm and its founders, The Blackstone Charitable Foundation is directing its resources and applying the intellectual capital of the firm to foster entrepreneurship in areas hardest hit by the global economic crisis. Through its investment expertise across several asset classes and geographies, Blackstone has a unique perspective on the global economy and a heightened understanding of how entrepreneurial activity is often the crucial catalyst in the growth of successful businesses, industries and communities. For more information, go to http://www.blackstone.com/citizenship/the-blackstone-charitable-foundation.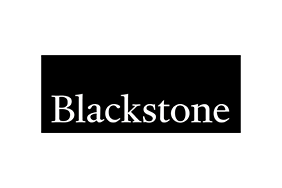 Blackstone
Blackstone
Blackstone is one of the world's leading investment firms. We seek to create positive economic impact and long-term value for our investors, the companies we invest in, and the communities in which we work. We do this by using extraordinary people and flexible capital to help companies solve problems. Our $731 billion in assets under management include investment vehicles focused on private equity, real estate, public debt and equity, life sciences, growth equity, opportunistic, non-investment grade credit, real assets and secondary funds, all on a global basis. Further information is available at www.blackstone.com. Follow Blackstone on Twitter @Blackstone.
More from Blackstone