Published 09-08-15
Submitted by CA Technologies
CA Technologies (NASDAQ:CA) today released its latest sustainability report, outlining how the company is furthering its corporate social responsibility (CSR) efforts. The report was drafted in accordance with the Global Reporting Initiative (GRI) G4 Core guidelines and incorporates the Ten Principles of the UN Global Compact.
At CA Technologies, sustainability begins with a strong value system and a principled approach to doing business. This means operating in ways that meet fundamental responsibilities in the areas of human rights, labor, environment and anti-corruption. By incorporating the Global Compact principles into its CSR strategies, policies and procedures, CA has established a culture of integrity and set the stage for long-term success.
 "We live in an application economy. With more than 180 billion app downloads expected in 2015, these solutions are rapidly reshaping how we live and work. Face-to-face communication with a brand is giving way to interactions through our devices. This new world needs, and people increasingly expect, products that are built with sustainability in mind," says Erica Christensen, vice president, Corporate Social Responsibility, CA Technologies. "CA continues to pursue new discoveries that advance sustainability for the company, our customers and the communities we serve."
Report highlights include:
Green Building/Leases—In 2014, CA increased its green office space by 55,000 square feet, totaling 470,000 square feet since 2012.
Operational Efficiency—Operational improvements, including lighting reductions, smart-spacing facilities and implementing efficiencies in data centers, have enabled CA to reduce its GHG emissions by 7.7 percent in 2014. 
External Recognition—CA was named to the World and North America Dow Jones Sustainability Indexes, as well as to the 2014 Global Compact 100 Index, a global stock index that combines corporate performance on environmental, social and governance issues with a requirement for consistent baseline profitability.
EPA ENERGY STAR®—CA's Framingham, MA and Islandia, NY, facilities were awarded the U.S. Environmental Protection Agency (EPA) ENERGY STAR certification for their efforts to reduce energy consumption, improve energy security and reduce pollution by promoting products and maintaining buildings that meet the highest energy-efficiency standards.
Employees Giving Back—In FY2015, the company matched more than $1.3 million in employee donations to more than 1,500 nonprofits. In addition to CA Together in Action, the company's worldwide employee volunteer month in October, and an annual Green Week of activities in April to celebrate Earth Day, employees are able to use up to three workdays each year to give back.
Inclusion and Diversity—CA's THRIVE program helps create an inclusive and flexible workplace by attracting, nurturing and retaining a diverse workforce. In the company's most recent Employee Opinion Survey, 87 percent of respondents said CA fosters an environment where people with diverse backgrounds can succeed.
STEM Education—CA supports science, technology, engineering and math (STEM) programs tailored to different grade levels and age groups, helping to build the STEM pipeline at every age of schooling. This includes partnerships with Boys & Girls Clubs of America, Citizen Schools, DonorsChoose.org, IT-oLogy and PENCIL, which are encouraging Pre-K–12 students to discover an interest in technology education and careers. CA also supports post–high school programs through partnerships with the Anita Borg Institute for Women and Technology, NPower and Year Up, and works with the Clinton Global Initiative, Change the Equation and 100Kin10 to engage with others focused on the advancement of STEM learning.
Stakeholder Engagement—CA continues to be involved with the UN Global Compact, Ceres and its advocacy coalition, BICEP (Business for Innovative Climate & Energy Policy). Both the UN Global Compact and Ceres enable CA to increase its interactions with a network of companies, investors, environmental organizations, public interest groups and governments that seek to address sustainability challenges.
About CA Technologies
CA Technologies (NASDAQ:CA) creates software that fuels transformation for companies and enables them to seize the opportunities of the application economy. Software is at the heart of every business in every industry. From planning, to development, to management and security, CA is working with companies worldwide to change the way we live, transact and communicate—across mobile, private and public cloud, and distributed and mainframe environments. Learn more at www.ca.com.
Follow CA Technologies
Legal Notices
Copyright © 2015 CA, Inc. All rights reserved. All trademarks, trade names, service marks and logos referenced herein belong to their respective companies.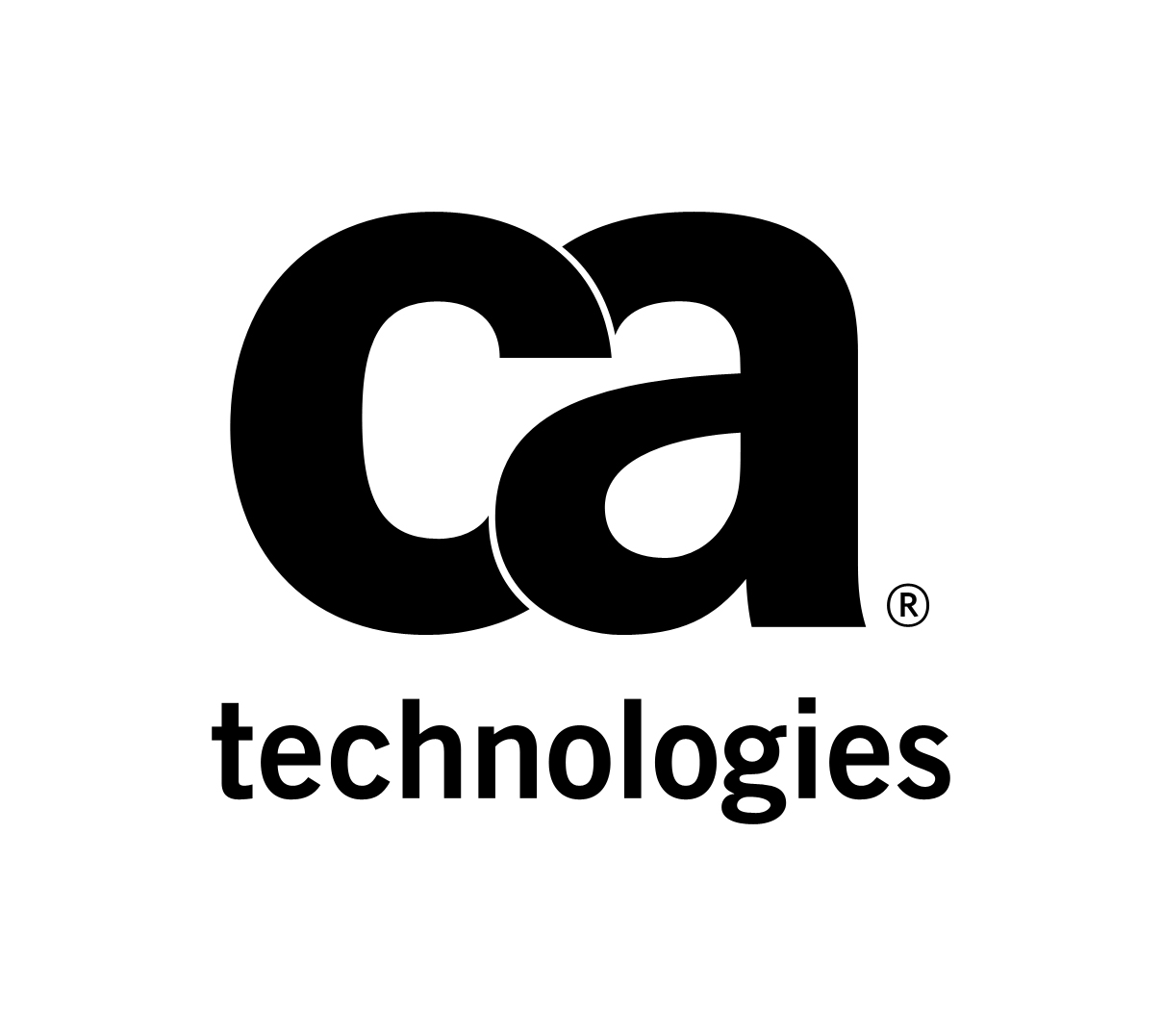 CA Technologies
CA Technologies
CA Technologies (NASDAQ: CA) provides IT management solutions that help customers manage and secure complex IT environments to support agile business services. Organizations leverage CA Technologies software and SaaS solutions to accelerate innovation, transform infrastructure and secure data and identities, from the data center to the cloud. Learn more about CA Technologies at ca.com.
About CA Together: CA Technologies is a global corporation with a local commitment. The company works to improve the quality of life in communities where its employees live and work worldwide and is fully committed to advancing social, environmental and economic sustainability. CA Together, the company's Corporate Social Responsibility program, is driven by the core philanthropic focus of improving the lives of underserved children and communities around the world. CA Technologies does this by supporting organizations, programs and initiatives that enrich the lives and well-being of others with a primary focus on Science, Technology, Engineering and Math (STEM) education. CA Together activities encompass employee volunteerism and matching gifts; in-kind donations of CA Technologies products and services; and wide-ranging partnerships and philanthropic support to community organizations worldwide.
More from CA Technologies