Published 08-18-15
Submitted by Bright Funds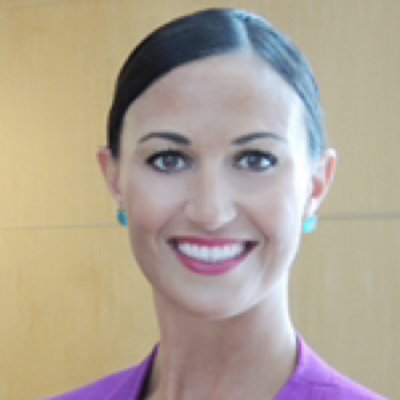 Gwyneth Gaul, Bright Funds VP Corporate Partnerships
Bright Funds, the company that enables employee-empowered workplace giving, today announced the appointment of Gwyneth J. Gaul as Vice President of Corporate Partnerships. In her new role, Gaul will manage the development of new strategic partnerships with leading global companies to enhance and expand their corporate social responsibility programs through Bright Funds.
"Gwyneth is a highly-valued and gifted leader who brings a wealth of experience to the position, having spent over ten years working to bring together socially responsible corporations with nonprofits," said Ty Walrod, Co-Founder and CEO of Bright Funds. "Gwyneth's ability to build partnerships that are focused on the greater good is key not only to the growth of Bright Funds, but also in helping corporations and nonprofits fulfill their social missions of making the world a better place." 
According to a recent Millennial Impact survey, eighty-four percent of millennials made a charitable donation in 2014, and, of those donations, only 22 percent of those donations were solicited through a company. Bright Funds provides a comprehensive offering to companies that connects employees to causes they care about and facilitates more impactful workplace giving.
 "The best way to engage employees is by connecting them to causes they are passionate about," said Gwyneth Gaul, Bright Funds' Vice President of Corporate Partnerships. "Employees at companies nationwide are seeking more and better ways to make a positive impact on the world and are increasingly looking at their companies as their partner in these endeavors.  My goal is to enable every corporation to meet their employees' expectations in this regard as a key step in fulfilling their corporate social responsibility potential."
Gaul joins Bright Funds from the Silicon Valley Community Foundation, the world's largest community foundation, where she served as the Director of Development. Prior to joining the Silicon Valley Community Foundation, Gaul served as the Director of Development at The Pittsburgh Foundation, one of the oldest community foundations in the country, working closely with donors, financial advisors, CPAs, and estate attorneys to identify the best solutions for charitable giving. Before entering the nonprofit sector, Gwyneth worked in both Medical Sales and Public Affairs.
In 2013, Gaul received the Chartered Advisor in Philanthropy designation from the American College of Financial Services and was selected as one of Pittsburgh Magazine's 40 under 40. She is a graduate of Carnegie Mellon University.


About Bright Funds
San Francisco-based Bright Funds helps leading companies and their employees change the world through impactful social good programs, and in doing so, make their businesses more successful. Bright Funds enables employee donors to choose their cause and give to individual non-profits or exclusively available "Funds" comprised of multiple nonprofits. In one platform, Bright Funds brings together the power of research, the reliability of a trusted financial service, and the convenience of centralized contributions and company reporting. Employees, recruits, customers, and investors and worthy causes appreciate companies that use Bright Funds for employee-empowered giving.  For more information please visit http://www.brightfunds.org.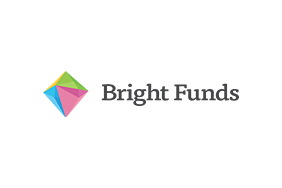 Bright Funds
Bright Funds
Bright Funds is built for a new generation of donors to bring delight and strategy to individual giving as well as workplace giving and matching programs.
More from Bright Funds