Published 08-12-15
Submitted by WWF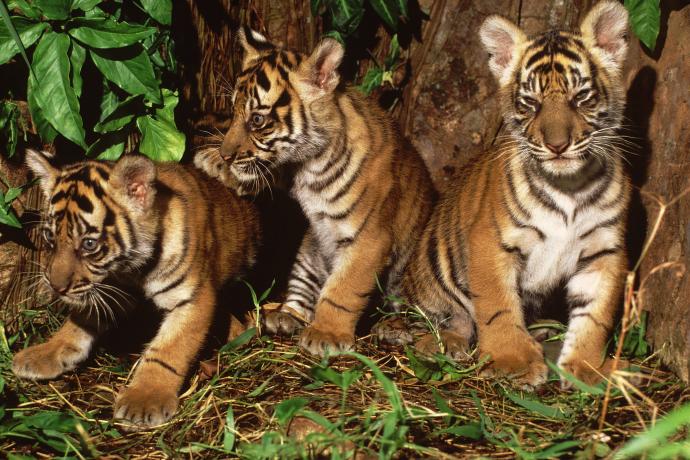 One of the last places on Earth where Sumatran elephants, tigers and orangutans coexist in the wild has received long-term protection. The Indonesian Ministry of Forestry approved a conservation concession – a lease of the land – covering 100,000 acres of rain forest in Sumatra, Indonesia.
Through an ambitious project model combining innovative financing approaches with traditional conservation, World Wildlife Fund (WWF), Frankfurt Zoological Society (FZS) and The Orangutan Project (TOP) will join forces with local communities to actively manage the 100,000 acres of former logging forest, known as Bukit Tigapuluh (known as Thirty Hills), to protect rather than exploit the land's natural resources.
The joint initiative in Thirty Hills ensures that some of the last unprotected lowland tropical forest in central Sumatra is formally zoned for restoration rather than clearing, and provides the conservation groups a 60-year license to manage the area. The project effectively expands the protected forests of Bukit Tigapuluh National Park by more than 25 percent and encompasses an essential natural habitat for elephants and orangutans.
The multi-year effort to protect Thirty Hills' extraordinary forests and biodiversity highlights the importance of partnerships and persistence for conservation success in challenging environments. WWF-Indonesia and Michelin are partnering in Thirty Hills on sustainable rubber production and reducing human-elephant conflict on a Michelin rubber plantation. FZS is working with local communities to enlist them as partners, and one of the early champions of the project, the Leonardo DiCaprio Foundation, has provided funding and advocacy support since 2010 to WWF and its partners. 
"I am honored that my Foundation was a part of this effort to protect Thirty Hills for the future. This incredible place—where elephants, orangutans and tigers coexist in the wild—is also one of the most threatened. Our work to protect this area is an example of what can be accomplished when concerned organizations, governments and individuals work together to create a future where both nature and people can thrive," said actor, environmentalist and WWF board member Leonardo DiCaprio. "To protect this landscape, WWF and its partners had to think big, and think differently. We are working together to ensure the protection of an extraordinary place and create a better future for the local communities of the Bukit Tigapuluh landscape. This project serves as a model for innovative conservation projects around the globe."
"We need to develop solutions at a speed and scale that can make a difference. The Thirty Hills project fits the bill," said Carter Roberts, president and CEO of World Wildlife Fund (WWF) in the United States. "This effort leads us and our partners into new territory, testing business-focused solutions to a markets-driven problem. It's not without risks, but we need this kind of innovation to save places like Bukit Tigapuluh that we will surely lose without trying something new."
Thirty Hills is the site of the only successful program to reintroduce Sumatran orangutans, rescued from the illegal pet trade, back into the wild; FZS, TOP and partners have released 160 orangutans. Thirty Hills is also home to around 30 Sumatran tigers and 120 Sumatran elephants, both critically endangered.
To achieve this conservation milestone, WWF established a commercial company to oversee the "ecosystem restoration concession" with the partners and will look for wildlife-compatible ways to generate revenue to support protecting the forest, including selling rattan, tapping shade-grown "jungle rubber" and harvesting medicinal plants in the forest.
Sumatra has the highest rate of deforestation on the planet, and has approximately 130,000 square kilometers of remaining habitat for wildlife, only one-third of which has some form of protection from development and logging. Since 1985, Sumatra has lost at least half of its forest cover, and species like elephants, tigers and orangutans are getting squeezed into shrinking islands of forests in a sea of palm oil and pulp and paper plantations.
To learn more about Thirty Hills, please visit: worldwildlife.org/30hills
About World Wildlife Fund
WWF is one of the world's leading conservation organizations, working in 100 countries for over half a century. With the support of almost 5 million members worldwide, WWF is dedicated to delivering science-based solutions to preserve the diversity and abundance of life on Earth, halt the degradation of the environment and combat climate change. Visit www.worldwildlife.org to learn more and keep up with the latest conservation news by following @WWFNews on Twitter. 
About the Leonardo DiCaprio Foundation
Since 1998, the Leonardo DiCaprio Foundation ("LDF") has been on a mission to protect the Earth's last wild places, implementing solutions that restore balance to threatened ecosystems, and ensure the long-term health and wellbeing of all its inhabitants.
Through grant making, public campaigns and media initiatives, LDF brings attention and needed funding to three areas: protecting biodiversity, ocean & forest conservation, and climate change. The Foundation works in close collaboration with a broad network of environmental leaders and experts, effective organizations, and committed philanthropists to identify and support innovative, results-driven projects in the world's most wild and threatened ecosystems. Currently LDF supports over 70 high-impact projects in more than 40 countries around the world.
For more information visit: www.leonardodicaprio.org. The Leonardo DiCaprio Foundation is a component fund of the California Community Foundation.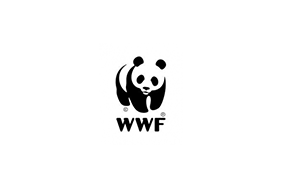 WWF