Published 07-24-15
Submitted by Novartis
Sandoz today announced the launch of Breathe Africa, a respiratory health program aimed at improving the diagnosis and treatment of asthma through sharing medical expertise and donating medicines. The program will start in Zambia and will bring European doctors to work together with local healthcare professionals, ultimately improving diagnosis, treatment and respiratory health for patients.
"Zambia is ranked number one in the world for mortality due to asthma2," said Dr. Shabhir Lakhi, Head of Internal Medicine, University Teaching Hospital, Lusaka, Zambia. "Therefore, we have a high unmet need for more effective asthma care. Our current standards are not in line with global best-practice. The Breathe Africa program will help Zambian doctors and nurses, as well as medical students, improve the health and quality of life of Zambians with asthma."
"Our aim is to deliver real benefit to people with asthma and lay the foundation for better respiratory care in Zambia," said Richard Francis, Global Head of Sandoz.  "There is a proven link between training healthcare professionals on chronic disease management and improvement in quality of care and health outcomes for patients3,4, so we worked with Zambian institutions and leading asthma specialists to design a respiratory program with a special focus on education. That's Breathe Africa."
Breathe Africa's objectives are threefold: improve asthma medical education for students at the university level as well as healthcare professionals working in clinics; improve access to asthma diagnosis, treatment, and suitable medicines; and improve patient asthma education.
In the program's first year, Sandoz will support six doctors, from Denmark and Germany, to join a team of 18 healthcare workers to go to Zambia three times on a voluntary basis. During each one-week stay, Sandoz will host an asthma forum where the doctors will share medical expertise in asthma diagnosis and treatment with Zambian healthcare professionals. The volunteer doctors will also visit local clinics in the city of Livingstone to share the latest information on asthma diagnosis and treatment through on-the-job training.
"Breathe Africa provides European doctors the opportunity to contribute to a serious unmet healthcare need in Zambia. For me, this program reflects my hope that we can positively impact patients' lives and the future of asthma care in the country," said Professor Klaus Rabe, Professor of Pulmonary Medicine at the University of Kiel and Director of the Department of Pneumology at Clinic Grosshansdorf, Germany.
Sandoz is calling on doctors from Denmark and Germany with an interest in asthma to submit an application to join Breathe Africa. To apply for Breathe Africa, or to learn more, visit www.breatheafrica.com.
Disclaimer
This press release contains express or implied forward-looking statements, including statements that can be identified by terminology such as "launches," "calling on," "launch," "aimed," "will," "aim," "objectives," or similar expressions. Such forward-looking statements reflect the current views of the Group regarding future events, and involve known and unknown risks, uncertainties and other factors that may cause actual results to be materially different from any future results expressed or implied by such statements. These expectations could be affected by, among other things, risks and factors referred to in the Risk Factors section of Novartis AG's current Form 20-F on file with the US Securities and Exchange Commission. Novartis is providing the information in this press release as of this date and does not undertake any obligation to update it in the future.
1The Economist Intelligence Unit, Sub-Saharan African Healthcare: The User Experience. A focus on non-communicable diseases, 2014. Available at: http://www.economistinsights.com/sites/default/files/NCD%20Africa%20report.pdf
2World Health Organization (2011). Available at: www.worldlifeexpectancy.com/zambia-asthma
3Helen Smith, Heather Brown, Jitendra Khanna. Continuing education meetings and workshops: effects on professional practice and health-care outcomes: RHL commentary (last revised: 1 October 2009). The WHO Reproductive Health Library; Geneva: World Health Organization. Available at: http://apps.who.int/rhl/effective_practice_and_organizing_care/Cd003030_smithh_com/en/
4de-Graft Aikins et al., Developing effective chronic disease interventions in Africa: insights from Ghana and Cameroon Globalization and Health 2010, 6:6. Available at: http://www.globalizationandhealth.com/content/6/1/6
About Sandoz
Sandoz, a division of Novartis, is a global leader in generic pharmaceuticals, driving sustainable access to high-quality healthcare. Sandoz employs more than 26,000 people worldwide and supplies a broad range of affordable, primarily off-patent products to patients and customers around the globe. The Sandoz global portfolio comprises approximately 1,100 molecules, which accounted for 2014 sales of USD 9.6 billion. Sandoz holds the global #1 position in biosimilars as well as in generic anti-infectives, ophthalmics and transplantation medicines. Nearly half of Sandoz's portfolio is in differentiated products – products that are scientifically more difficult to develop and manufacture than standard generics. In addition to strong organic growth since consolidating its generics businesses under the Sandoz brand name in 2003, Sandoz has consistently driven growth in selected geographies and differentiated product areas through a series of targeted acquisitions.
Sandoz is on Twitter. Sign up to follow @Sandoz_global at http://twitter.com/Sandoz_Global.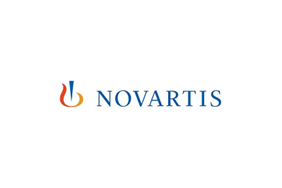 Novartis
Novartis
Novartis provides innovative healthcare solutions that address the evolving needs of patients and societies. Headquartered in Basel, Switzerland, Novartis offers a diversified portfolio to best meet these needs: innovative medicines, eye care, cost-saving generic pharmaceuticals, preventive vaccines and diagnostic tools, over-the-counter and animal health products. Novartis is the only global company with leading positions in these areas. In 2012, the Group achieved net sales of USD 56.7 billion, while R&D throughout the Group amounted to approximately USD 9.3 billion (USD 9.1 billion excluding impairment and amortization charges). Novartis Group companies employ approximately 129,000 full-time-equivalent associates and operate in more than 140 countries around the world. For more information, please visit www.novartis.com.
Novartis is on Twitter. Sign up to follow @Novartis at twitter.com/novartis.
More from Novartis