Published 07-13-15
Submitted by Green Mountain Energy
The Green Mountain Energy Sun Club®, a program formed by Green Mountain Energy Company to donate solar projects to non-profit organizations, has been transformed into an independent non-profit and is expanding its mission and scope to go beyond solar power to solutions for a sustainable lifestyle. As a newly formed non-profit, the Sun Club has announced an expanded mission to enhance the quality of life through long-term, sustainable solutions that focus on people and the planet, which will include donations of new sustainability technologies, like water conservation, energy efficiency or waste reduction tools, to non-profits.
To date, the Sun Club program has donated over $3.8 million to build more than 75 solar projects across Pennsylvania, New York, Oregon and Texas. The donations have been made possible by contributions from Green Mountain Energy Company's residential customers, its employees, and the company itself. Under its expanded mission and new non-profit form, the Sun Club is increasing its reach to make more innovative, sustainable donations to better suit non-profits' needs across the country.
 "Expanding the Sun Club's mission and the pool of potential donors gives us brand new opportunities to better serve non-profits and help them enhance quality of life and culture in the communities they serve," said Tony Napolillo, executive director, Sun Club. "The Sun Club's solar donations have been a shining success, and we will continue to grow our solar footprint. Our expanded mission and new form give us the flexibility to assess each non-profit applicant's needs and think creatively about sustainable solutions."
Non-profit organizations interested in applying for a donation from the Sun Club can now apply for projects under any of the program's new pillars, including: Renewables – solar, other renewable technologies; Environment – water conservation, air quality, waste reduction, sustainable agriculture; Community – energy efficiency upgrades, green commuting initiatives, public space enhancements; Education – environmental stewardship, promotion of careers in sustainability.
Sun Club donation recipients are evaluated every year based on their need, mission, and passion for educating their communities about the importance of sustainability and renewable energy. Donation amounts and project completion timelines vary based on the type of project and needs of the non-profit receiving a donation, making each project unique.
"Green Mountain has been focused on changing the way power is made for more than 17 years. And now transforming the Sun Club into an independent non-profit and expanding the Sun Club's scope to incorporate other elements of sustainability is part of moving that mission forward," said Mark McShane, board member and president, Sun Club. "This new mission allows us to evaluate non-profit donation applicants to determine how to best meet their sustainability needs – with solar power and more."
The Sun Club celebrated its expanded mission with its customers and solar donation recipient, the Pennsylvania Horticulture Society (PHS), at one of PHS' Pop Up Gardens on Sunday, July 12. The Sun Club donated a new rain barrel to the Pop Up Garden through Philadelphia Water's rain barrel program to help capture and recycle water in the garden. The rain barrel will keep the garden flourishing throughout the season and is an example of the new sustainability donations the Sun Club will support through its new mission.
"The partnership of PHS and the Green Mountain Energy Sun Club keeps growing, thanks to the Sun Club's generosity and dedication to sustainable practices," said Margaret McCarvill, PHS Interim Executive Director. "We are very grateful for the Sun Club's donation of solar panels for our Green Resource Center in the Strawberry Mansion section of Philadelphia, and for the addition of the rain barrel in our Pop Up Garden."
Pictures of the event are available on Flickr: https://www.flickr.com/photos/greenmtnenergy
Non-profit organizations nationwide can apply for Sun Club donations on our website.
Green Mountain Energy Sun Club®

The Sun Clubis a non-profit organization that donates solar power and sustainability projects to other non-profits using contributions from Green Mountain Energy Company, its residential customers and employees, and donors from around the country. Since the program's founding in 2002, the Sun Club has donated more than $3.8 million to help install over 900 kilowatts of solar power, which has the potential to avoid more than 1.5 million pounds of carbon dioxide emissions each year. That's like planting 175 trees every year.
The Sun Club has submitted an application to the IRS for recognition as a tax-exempt organization.  However, until the application is approved we will be unable to assure donors that contributions to the Sun Club will be tax-deductible for federal income tax purposes. Contributions made to the Sun Club while the application is pending will qualify if the application is ultimately approved by the IRS (but will not qualify if the application is disallowed).
For more information or to donate to the Sun Club, visit www.gmsunclub.com.

Green Mountain Energy Company
Green Mountain is the nation's longest serving renewable energy retailer and believes in using wind, sun and water for good. The company was founded in 1997 with the mission to "change the way power is made." Green Mountain offers consumers and businesses the choice of cleaner electricity products from renewable sources, as well as carbon offsets and sustainable solutions for businesses. One of Green Mountain's largest customers is the "world's most famous office building," the Empire State Building in New York City. Green Mountain customers have collectively helped avoid more than 37.7 billion pounds of carbon dioxide emissions.
Follow us at facebook.com/greenmountainenergycompany or twitter.com/greenmtnenergy
###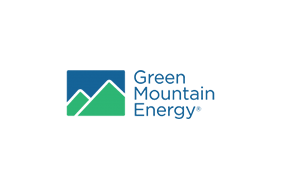 Green Mountain Energy
Green Mountain Energy
Green Mountain Energy Company was founded in 1997 with the mission to change the way power is made. Today, we remain 100% committed to this mission, which makes us the nation's longest serving renewable energy retailer and a clean energy pioneer. We provide customers with electricity products made from renewable resources like wind and solar and carbon offsets that help neutralize carbon emissions.
We live our commitment to sustainability inside and out: Every single product offered by our company has an environmental benefit, and our company operates with a zero-carbon footprint - distinctions that make us proud!
More from Green Mountain Energy