Published 07-06-15
Submitted by Novo Nordisk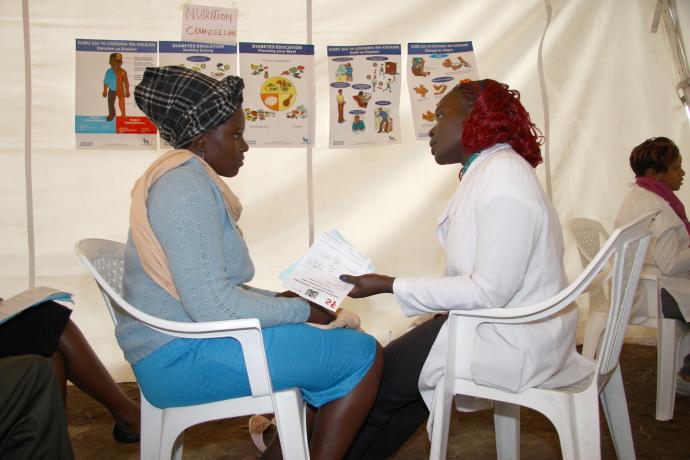 Novo Nordisk's Base of the Pyramid project just launched a new campaign to encourage people to get their blood sugar levels checked
The Kenyan Ministry of Health, together with Novo Nordisk and the Kenya Diabetes Management and Information Centre, launched a six-month diabetes awareness campaign in Nairobi to promote early diagnosis through screening, especially among low-income populations. The campaign's message – 'It takes only five seconds to get your blood sugar tested' – is backed up with diabetes screening and education at public health care facilities and Faith Based Organisations in selected counties including Nairobi.
According to the International Diabetes Federation, more than 700,000 people are living with diabetes in Kenya but only one in four are diagnosed[1]. Untreated, diabetes can lead to complications affecting the heart, blood vessels, eyes and kidneys.
"There is a need to go for regular screening of diabetes as it can be managed if detected early and through healthy lifestyles and living environments," said Dr. Nicholas Muraguri, Director of Medical Services, Ministry of Health, at the campaign launch. "We will work with various partners to enhance diabetes awareness to increase patient numbers at the Faith Based Facilities and County Referral Hospitals."
The campaign is the most recent activity from Novo Nordisk's Base of the Pyramid (BoP) project, which seeks to ensure availability and accessibility of affordable insulin and provision of quality diabetes health care to Kenyans at the base of the economic pyramid.
"We know that the rate of undiagnosed diabetes is negatively impacting the health and economic wellbeing of thousands of people in Kenya," says Ben Konate, general manager, Novo Nordisk Middle Africa. "Breaking this pattern of lack of awareness is our promise to people living with diabetes. Providing greater access to populations living at the base of the pyramid not only contributes to improving lives, but gives a chance to entire families, communities and nations in the continent."
In addition to the Ministry of Health, Novo Nordisk and Kenya Diabetes Management and Information Centre, the campaign is also supported by the Danish Embassy, Philips Pharmaceutical, Mission for Essential Drugs and Supplies, Kenya Defeat Diabetes Association, the Kenya Conference of Catholic Bishops, and the Christian Health Association of Kenya.
The BoP project was launched in Kenya in 2012 and has since engaged in public-private partnerships to build capacity and ensure insulin supply through well-established faith-based organisations in 27 of Kenya's 47 counties. Furthermore, the BoP project aims to limit price mark-ups and to ultimately control the price that the patient has to pay at the pharmacy. Novo Nordisk has made agreements with every link in the distribution chain, making it difficult for distributors and actors in the value chain to exceed the agreed price. 
[1] International Diabetes Federation. IDF Diabetes Atlas, 6th edition. Brussels, Belgium: International Diabetes Federation, 2014 update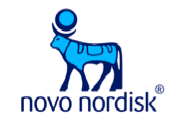 Novo Nordisk
Novo Nordisk
Novo Nordisk is a global healthcare company with more than 90 years of innovation and leadership in diabetes care. The company also has leading positions within haemophilia care, growth hormone therapy and hormone replacement therapy. We believe that a healthy economy, environment and society are fundamental to long-term value creation. This is why we manage our business in accordance with the Triple Bottom Line business principle and consider the financial, environmental and social impact of our business decisions. The strategic commitment to corporate sustainability has brought the company onto centre stage as a leading player in today's business environment, recognised for its integrated reporting, stakeholder engagement and consistently high sustainability performance.
More from Novo Nordisk