Published 06-23-15
Submitted by Benevity
 Benevity Inc., the leading global supplier of workplace giving and volunteer management software solutions, announced its release of an unqualified SSAE 16 report, which confirms the company's ability to provide service and data security assurance. The company also announced the release of a number of new product features that further enhance the user and administrator experience for its growing portfolio of enterprise clients.
"Security is vitally important to us and our enterprise clients," says Bryan de Lottinville, CEO of Benevity, Inc. "This report serves as an endorsement of our data security and infrastructure. We are proud to be one of the only vendors in our space recognized for meeting these rigorous standards."
Benevity also released an impressive array of new features for its award-winning workplace giving solution, Spark, this past week. The latest quarterly enhancement delivers advanced features to Benevity's enterprise clients, users and charity partners, and demonstrates the company's ongoing commitment to bring its clients the best available tools to increase the level of engagement and impact of their programs. New features include:
A major update to the user 'Giving Account' that provides options for incentivizing participants in creative and cost-effective ways

Customized matching amounts so users have more control over how their company-matched gifts are applied

Improved flexibility for users to schedule ongoing payroll deductions to support their favorite charities
"We are constantly listening and looking for new ways to bring our clients solutions that improve the efficiency, engagement and impact of their workplace giving and volunteer programs," says de Lottinville. "We also know that security of our products is of the utmost importance. Delivering both innovative and secure solutions to our clients is something Benevity strives to achieve on an ongoing basis."
The Benevity SSAE 16 report was finalized in May 2015 and reviewed the security of Spark and the Benevity Platform. SSAE 16 was designated by the Auditing Standards Board of the American Institute of Certified Public Accountants as an authoritative reporting standard for service organizations in the U.S., and first introduced in June 2011. By aligning with the international audit standard ISAE No. 3402, SSAE 16 provides confidence in the security of companies operating globally.
About Benevity
Benevity (www.benevity.com) is a software social enterprise whose platform and products enable companies to build social responsibility and giving back into their businesses to increase the social impact of their programs and to attract, retain and engage customers, employees and partners. Benevity's award-winning employee giving and volunteering solution, Spark, is used by some of the most notable companies in the world, ranging in size from a few hundred to more than 250,000 employees.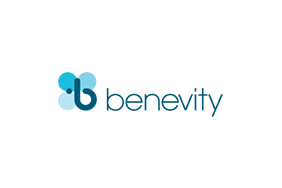 Benevity
Benevity
Benevity's microdonation software is the engine for socially responsible businesses to engage their customers, employees and others (such as their supply chain or advertisers) in optional charitable giving. Benevity lets companies embed user-directed, tax-receiptable donations and corporate matching programs into their existing transaction environments, using their own brands and systems. Benevity makes it easy for companies to build authentic and impactful cause marketing, workplace giving and other social responsibility initiatives that increase engagement, brand differentiation and return on investment, while tying directly to business activities that drive the company's bottom line. Benevity's goal is to help build user-driven giving opportunities into all types of existing online interactions to involve customers and employees in giving to causes they care about; building greater loyalty, differentiation and customer and employee stickiness. Benevity wants to help companies and their customers, employees and partners turn "feel good" into real good, and change the landscape of philanthropy in the process.
More from Benevity