Published 06-23-15
Submitted by GreenBiz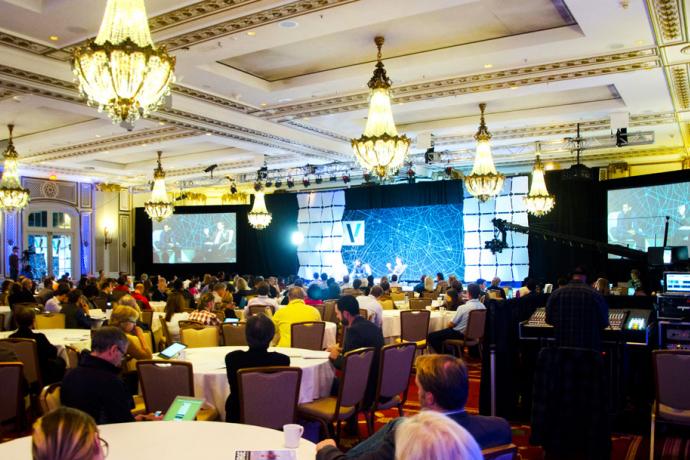 GreenBiz Group will bring its rapidly growing VERGE event series to the heart of the Silicon Valley, and is announcing event dates and venues through 2017.  
Now in its fourth year, VERGE focuses on the technologies and systems that accelerate sustainability solutions across sectors in a climate-constrained world. The event explores transformative but scalable, solutions-oriented exchanges through seven program tracks: Grid 2.0, Next-Gen Buildings, Smart Cities, Connected Transportation, Intelligent Supply Chains, Food & Ag Tech and Sustainable Water Systems. 
The dates for the next three VERGE conferences are:
VERGE 2015: October 26-29, 2015 at the Fairmont San Jose 
VERGE 2016: September 19-22, 2016 at the Santa Clara Convention Center
VERGE 2017: September 18-21, 2017 at the Santa Clara Convention Center
The flagship Bay Area event convenes more than 1,200 attendees and hundreds of speakers for the program-packed four days of tutorial, keynote and breakout sessions.  Participants represent a diverse group of professionals from a broad range of industries and sectors, including buildings and facilities, fleets, real estate, IT, energy, sustainability, government, strategy and other business functions. 
"Silicon Valley is the epicenter of sustainable innovation," said GreenBiz Group CEO, Eric Faurot. "It's the perfect location for our global audience of innovative thought leaders, corporate executives, utility professionals and government trailblazers to converge and accelerate this emerging ecosystem."
Locating the event in the region so widely recognized as ground zero for technology innovation brings tremendous value to the more than 100 VERGE sponsors and partners working at the intersection of technology and sustainability.  Dozens of innovative companies have headquarters in the Valley, including Adobe, Apple, eBay, Facebook, Google, HP, Tesla, SolarCity, SunPower and Yahoo!. 
"As the original Silicon Valley startup with deep-seated roots in sustainability, HP is thrilled to welcome VERGE to San Jose," said Chris Librie, Sr. Director, HP Living Progress. "What better place to inspire radical thinking and accelerate solutions than at the heart of innovation." 
"The room is filled with serious Silicon Valley risk takers and big thinkers. You can see the talent and feel the forward motion of technology and sustainability," shared John Picard, one of the leading entrepreneurs and advisors in the field of sustainable innovation and clean technology. "I keep coming back to VERGE for the coolness of the unknown." 
Featured among the more than 200 speakers at VERGE 2015 will be Robin Chase (Zipcar), Tom Werner (SunPower), Martin Fink (HP), Denis Hayes (The Bullitt Foundation), Jules Kortenhorst (Rocky Mountain Institute), Van Jones (Dream Corps) and Mayor Sam Liccardo (City of San Jose).
"San Jose represents what VERGE is all about: the convergence of technology and sustainability," stated San Jose Mayor Sam Liccardo. "We look forward to providing the same inspiration for innovation that the capital of Silicon Valley provides to some the world's leading technology companies." 
Past speakers have included public officials (governors, mayors); policy makers (chairman of FERC, director of APRA-E, head of procurement at GSA, head of facilities at DoD); thought leaders (RMI's Amory Lovins, author Paul Hawken, Internet pioneer Tim O'Reilly, Pentagon strategist Mark Mykleby); visionary entrepreneurs (Steve Case of AOL and Zipcar, Tony Hsieh of Zappos, Lyndon Rive of SolarCity), and executives from major companies (including Airbnb, Apple, American Water, Autodesk, Dow, General Motors, Google, HP, IBM, McKinsey, Nissan, PepsiCo, PG&E, Qualcomm, Siemens, Tesla, Virgin and Walmart).
Speakers and agenda sessions are being added weekly to the event website.  For more information about VERGE 2015, visit: www.greenbiz.com/events/verge/san-jose/2015
ABOUT GREENBIZ GROUP
GreenBiz Group's mission is to define and accelerate the business of sustainability. It does this through a wide range of products and services, including its acclaimed website GreenBiz.com and e-newsletters, GreenBuzz and VERGE; webcasts on topics of importance to sustainability and energy executives; research reports, including the annual State of Green Business; the GreenBiz Executive Network, a membership-based, peer-to-peer learning forum for sustainability executives; and conferences: the annual GreenBiz forum and VERGE.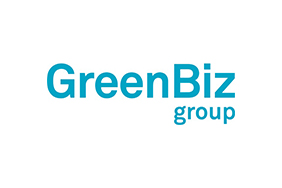 GreenBiz
GreenBiz
GreenBiz Group is a media and events company that advances the opportunities at the intersection of business, technology and sustainability. Through its website, three annual events (GreenBiz, VERGE, Circularity), peer-to-peer network and research, GreenBiz promotes the potential to drive transformation and accelerate progress — within companies, cites, industries and in the very nature of business.
More from GreenBiz