Published 06-15-15
Submitted by Novo Nordisk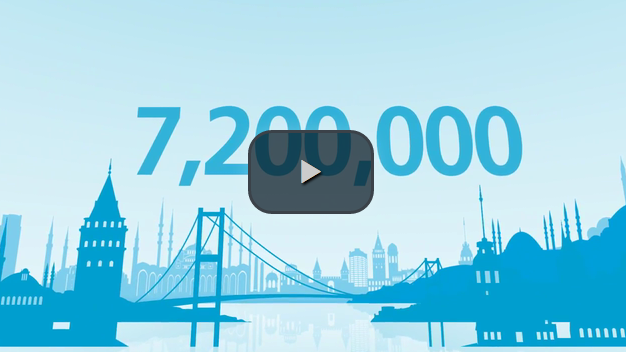 Click to view video
For the third consecutive year, Novo Nordisk Turkey received the Turkish Ethics Award, ETÄ°KA 2014, for high ethical business conduct. The ETÄ°KA Award aims to recognise and publicly praise companies who value ethics and who are committed to operating in adherence to ethics and business morals, and to building ethical conduct in other companies.
"Never compromising on ethics and quality is an essential and unchanging principle of the 'Novo Nordisk Way,' our management principle which comprises our common values," said Åžebnem AvÅŸar Tuna, general manager, Novo Nordisk Turkey. "It made us very proud to again be recognised with an ETÄ°KA award this year.. This award shows that adherence to ethics in the financial, environmental and social domains is not confined to a statement of values, but has been owned by Novo Nordisk employees."
Consistency pays off
Having been awarded for three consecutive years, Novo Nordisk was now also eligible to receive the "ETÄ°KA Special Award for 3 Consecutive Years of Ethical Consistency."
Winning this special award was important for Meltem Özker Gündüz, Novo Nordisk's regional Legal & Compliance Director: "We make business ethics an integral part of our work by providing training and integrating it into our decision-making," she said. "In the ever-growing competitive landscape of the pharmaceutical industry, being recognised, once again, with an ETÄ°KA award, is a great motivation to us at Novo Nordisk Turkey for bearing the flag in this area."
Novo Nordisk Turkey's responsible approach to business was also demonstrated last year when publishing a case study 'Innovating diabetes care in Turkey' that showcases the value created for Turkish society and the company through its business operations. The study showed how investing in local research and development, training of healthcare professionals and strengthening patient self-management programmes can lower costs and improve quality of life for people with diabetes in Turkey.
Read the case study here.
About ETIKA 2014
The ETÄ°KA 2014 award was given by EDMER, the Turkish Ethics Values Association. The companies were benchmarked on 80 EDMER criteria in six categories: ethics and business morals, reputation management, corporate governance, corporate social responsibility, compliance management, leadership and creativity. 28 companies meet the requirements for high international ethics standards.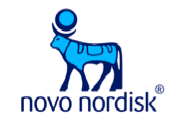 Novo Nordisk
Novo Nordisk
Novo Nordisk is a global healthcare company with more than 90 years of innovation and leadership in diabetes care. The company also has leading positions within haemophilia care, growth hormone therapy and hormone replacement therapy. We believe that a healthy economy, environment and society are fundamental to long-term value creation. This is why we manage our business in accordance with the Triple Bottom Line business principle and consider the financial, environmental and social impact of our business decisions. The strategic commitment to corporate sustainability has brought the company onto centre stage as a leading player in today's business environment, recognised for its integrated reporting, stakeholder engagement and consistently high sustainability performance.
More from Novo Nordisk