Published 05-18-15
Submitted by Colgate-Palmolive Company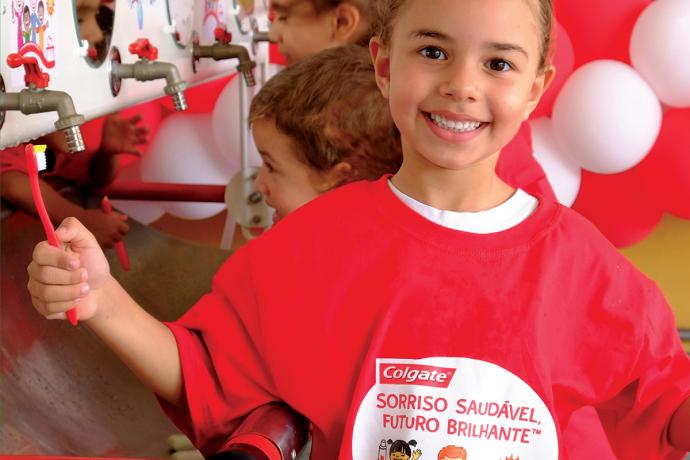 Colgate-Palmolive has released its 2014 Sustainability Report titled, Giving the World Reasons to Smile. This annual report details Colgate's long-standing commitments and achievements regarding sustainability and social responsibility around the world.  This year's highlights include:
Colgate's flagship oral health education program, Colgate Bright Smiles, Bright Futures®, has reached over 800 million children in more than 80 countries since 1991.

Hill's Pet Nutrition donated pet food worth a retail value of over $2.7 million to pet shelters in the United States in 2014, to date helping more than eight million dogs and cats find their forever home.

Colgate improved the sustainability profile in 72 percent of new products and the balance of its portfolio in 2014 (based on representative products evaluated against comparable Colgate products).

Colgate reduced greenhouse gas intensity by 19.7 percent and energy use intensity by 19.1 percent since 2005 and was named a U.S. EPA ENERGY STAR Partner of the Year for the fifth year in a row, with recognition for Sustained Excellence.

Colgate's contributions to Water For People's Everyone Forever program helped them to reach over 100,000 people in 2014 with water, sanitation systems and/or health and hygiene education in Guatemala, Peru and India.

Colgate was also named to the 2015 Fortune World's Most Admired Companies list, ranked as one of the World's Most Ethical Companies by Ethisphere Magazine and named to the Dow Jones North America Sustainability Leadership Index.
Colgate's early progress toward achieving its 2015 to 2020 Sustainability Strategy goals is also highlighted in the report, including:
Colgate has made science-based greenhouse gas reduction targets, committing to reduce greenhouse gas emissions on an absolute basis by 25 percent compared to 2002, with a longer-term goal of a 50 percent reduction by 2050. To help achieve the reduction, Colgate has also committed to reduce its manufacturing energy intensity by one-third compared to 2002 and to promote the use of renewable energy. In 2014, Colgate joined the U.S. EPA's Green Power Partnership, which encourages the voluntary use of green power to reduce the environmental impacts associated with conventional electricity use.

Colgate is committed to ensuring that our sourcing of forest commodities does not contribute to deforestation.  The company has mobilized resources to help achieve no deforestation in its supply chain by 2020, as detailed in the Company's Policy on No Deforestation. Over 80 percent of Colgate's pulp and paper is now certified or is in the process of being certified as being sourced from responsibly managed forests. In 2014, Colgate increased the purchase of certified physical palm oil and palm kernel oil and covered the balance of its requirements with Green-Palm certificates. The Company has also recently become a member of The Forest Trust (TFT) to help Colgate develop and implement strategies to meet its palm oil traceability and sustainable sourcing commitments.

Colgate is working with The Nature Conservancy on a new initiative to raise awareness of water issues in the U.S. and encourage consumers to conserve this vital resource.  

As published in its Policy on Ingredient Safety, Colgate has committed to eliminate formaldehyde donors, parabens, phthalates and microplastics from its products. As of January 2015, Colgate has eliminated phthalates and microplastics from all products and expects to eliminate formaldehyde donors and parabens from all products by the end of 2015.

The Company committed to improving the sustainability profile of its packaging – to increase the recycled content to 50 percent by 2020 and improve packaging recyclability. In 2014, Colgate also became one of the initial investors in the Closed Loop Fund to develop local recycling infrastructure in the U.S.
To access the full report, please visit Colgate's Sustainability website, at www.colgatepalmolive.com/sustainability.
###
About Colgate-Palmolive Company
Colgate-Palmolive is a leading global consumer products company, tightly focused on Oral Care, Personal Care, Home Care and Pet Nutrition. Colgate sells its products in over 200 countries and territories around the world under such internationally recognized brand names as Colgate, Palmolive, Mennen, Softsoap, Irish Spring, Protex, Sorriso, Kolynos, elmex, Tom's of Maine, Sanex, Ajax, Axion, Soupline, and Suavitel, as well as Hill's Science Diet and Hill's Prescription Diet. For more information about Colgate's global business, visit the Company's web site at www.colgatepalmolive.com. To learn more about Colgate Bright Smiles, Bright Futures®, Colgate's flagship global oral health education program, please visit http://www.colgatebsbf.com.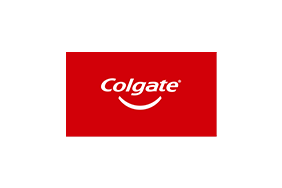 Colgate-Palmolive Company
Colgate-Palmolive Company
Colgate-Palmolive Company is a caring, innovative growth company reimagining a healthier future for all people, their pets and our planet. Focused on Oral Care, Personal Care, Home Care and Pet Nutrition, the Company sells its products in more than 200 countries and territories under brands, such as Colgate, Palmolive, elmex, hello, meridol, Sorriso, Tom's of Maine, EltaMD, Filorga, Irish Spring, PCA Skin, Protex, Sanex, Softsoap, Speed Stick, Ajax, Axion, Fabuloso, Soupline and Suavitel, as well as Hill's Science Diet and Hill's Prescription Diet. The Company is recognized for its leadership and innovation in promoting environmental sustainability and community well-being, including its achievements in saving water, reducing waste, promoting recyclability and improving children's oral health through its Bright Smiles, Bright Futures program, which has reached more than one billion children since 1991. For more information about Colgate's global business and how the Company is building a future to smile about, visit www.colgatepalmolive.com.
More from Colgate-Palmolive Company