Published 05-08-15
Submitted by AT&T Inc.
 Momentous Institute and AT&T, through the AT&T Aspire initiative, have released three mobile apps that can help children better understand their emotions. The organizations are using the apps to expand the reach of the best ed-tech solutions for students.
The three apps use the social emotional health practices developed by Momentous Institute, which serves Dallas students from age three to 5th grade. Momentous Institute has impacted more than 100,000 students through their innovative approaches to education, which promote academic excellence and social competence and have received wide recognition. The apps are free and available for download on iPads and iPhones with iOS 7 (iPhone versions coming today), and Samsung Tab 4s and Note 8s.
Settle Your Glitter guides students through a deep breathing exercise that helps allow them to regain control of their emotions and shift their focus back to learning. Download here on iOS and here on the Samsung tablets.

Breathing Bubbles helps students reflect on their good feelings and release their worries in an effort to improve their mood and emotional well-being. Download here for iOS and here on the Samsung tablets.

Pass the Drop helps a classroom or group of students focus their attention on the work at hand with the goal of reducing distractions. Download here for iOS and here on the Samsung tablets.
Research shows that social emotional health is an indicator of how well children succeed in school and life.  The AT&T Foundry worked with Momentous Institute and an app developer to translate social emotional health techniques to a digital platform. Students with a mobile device can now use the apps to help regulate their emotions and focus on tasks at hand—whether they are at school, at home or somewhere in between.
"The ability to self-regulate, calm down and focus precedes the ability to engage in academics and build healthy relationships," said Michelle Kinder, executive director, Momentous Institute. "We hope these apps will be a resource for kids and adults across the country, to help them succeed in school and in life. My daughter does Breathing Bubbles every night now."
"A child's emotional well-being is key to their learning process," said Charles Herget, associate vice president of education leadership, AT&T. "Our work with Momentous Institute brings their knowledge and our strength in innovation and connectivity together.  Students can access the apps from anywhere, and at any time, to help manage emotions that can interfere with learning."
AT&T began working with Samsung to give LTE-connected tablets with education software to Momentous for use by its students, teachers and administrators in September 2014. AT&T's work with Momentous is part of the company's signature education initiative, AT&T Aspire, through which the company has committed to investing $350 million in education.
About Momentous Institute
Momentous Institute, owned and operated by the Salesmanship Club of Dallas, has been building and repairing social emotional health for over 90 years. The organization serves 6,000 kids and family members directly each year through mental health and education programs. The organization is expanding its reach by investing in training and research and sharing strategies with thousands of teachers and mental health professionals across the country. The combined support of Salesmanship Club of Dallas, the AT&T Byron Nelson, corporations, individuals, and foundations enable these efforts and truly change the odds for kids in our community and beyond. 
About Philanthropy and Social Innovation at AT&T
AT&T Inc. is committed to advancing education, strengthening communities and improving lives. Through its community initiatives, AT&T has a long history of investing in projects that create learning opportunities; promote academic and economic achievement; or address community needs. In 2013, more than $130 million was contributed or directed through corporate-, employee-, social investment- and AT&T Foundation-giving programs. AT&T Aspire is AT&T's signature education initiative that drives innovation in education by bringing diverse resources to bear on the issue including funding, technology, employee volunteerism, and mentoring.
*AT&T products and services are provided or offered by subsidiaries and affiliates of AT&T Inc. under the AT&T brand and not by AT&T Inc.
About AT&T
AT&T Inc. (NYSE:T) helps millions of people and businesses around the globe stay connected through leading wireless, high-speed Internet, voice and cloud-based services. We're helping people mobilize their worlds with state-of-the-art communications, entertainment services and amazing innovations like connected cars and devices for homes, offices and points in between. Our U.S. wireless network offers customers the nation's strongest LTE signal and the nation's most reliable 4G LTE network. We offer the best global wireless coverage*. We're improving how our customers stay entertained and informed with AT&T U-verse® TV and High Speed Internet services. And businesses worldwide are serving their customers better with AT&T's mobility and highly secure cloud solutions.
Additional information about AT&T products and services is available at http://about.att.com. Follow our news on Twitter at @ATT, on Facebook at http://www.facebook.com/att and YouTube at http://www.youtube.com/att.
© 2015 AT&T Intellectual Property. All rights reserved. AT&T, the Globe logo and other marks are trademarks and service marks of AT&T Intellectual Property and/or AT&T affiliated companies. All other marks contained herein are the property of their respective owners.
Reliability and signal strength claims based on nationwide carriers' LTE. Signal strength claim based ONLY on avg. LTE signal strength. LTE not available everywhere.
*Global coverage claim based on offering voice and LTE data roaming in more countries than any other U.S. based carrier, and offering the most wireless smartphones and tablets that work in the most countries.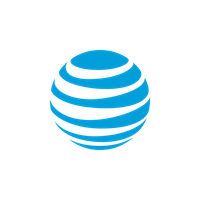 AT&T Inc.