Published 05-07-15
Submitted by Seventh Generation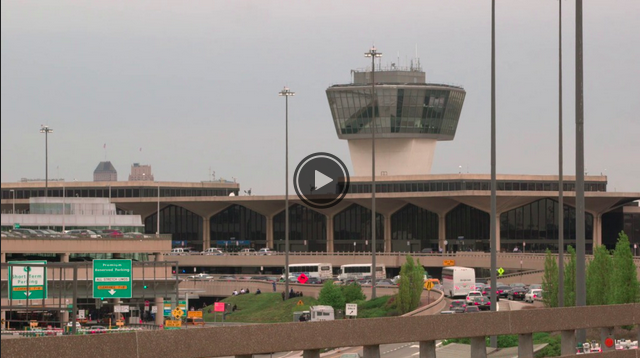 Click to view video
(Marketwired) Seventh Generation, a leading household and baby care company, is sponsoring the creation and installment of four pumping and nursing pods for mothers, manufactured by Mamava, in key New York Metropolitan airports. One pod will be in JetBlue's Terminal 5 at JFK Airport, two pods at
Newark Liberty International Airport (EWR) and one at LaGuardia (LGA). In celebration of Mother's Day, these pods meet the growing interest of mothers to have the choice of a clean, quiet and private space to pump breastmilk in busy public locales such as airport terminals.

Beginning May 7, the pods will officially open at all three New York area airports. Created by Mamava, a company dedicated to transforming the culture of breastfeeding, the self-contained, mobile pods offer comfortable benches, an electrical outlet and door that can be fully shut for privacy. The 4 ft by 8 ft pods comfortably fit mom traveling with breast pump and luggage or baby, dad and siblings. Seventh Generation branding appears on the outside of the majority of pods.

"We are mom's champion, and this is about choices for her," said John Moorhead, Associate Brand Manager at Seventh Generation. "Traveling as a pumping mother or trying to find a quiet place to nurse are both real, everyday challenges and this is an exciting solution. Our partnership with Mamava is a good example of our progressive approach, and we are very proud to work with JetBlue and the Port Authority to deliver a great choice for moms to pump with dignity. It's a win - win and it's just the beginning."

"Until now women have had to pump milk in the bathroom, or nurse in hectic airport environments," states Sascha Mayer, founder of Mamava. "We believe that all mamas deserve a safe, clean and comfortable place to use a breast pump or breastfeed -- anywhere, anytime. Mamava pods answer that need and we're thrilled they will now appear in NY metro area locations where women can easily use them."

"The Port Authority regularly surveys our customers to learn how we can better serve their needs, and we've received multiple requests for an area specifically for nursing mothers," said Port Authority Aviation Director Thomas Bosco. "Our customers are our top priority, and their feedback allows us to make improvements and provide a higher level of service. We appreciate our partnership with private industry to make these nursing areas available to the public."

"JetBlue is excited to partner with Mamava and Seventh Generation to bring the first private nursing pod to JFK Airport. This lactation suite provides another option for nursing moms who seek more privacy when nursing their little ones while traveling through T5," said Joanna Geraghty, executive vice president, customer experience, JetBlue Airways. "We currently offer family restrooms at T5, but as a mother, I understand that some moms may like a more private setting when nursing. These nursing pods add humanity to the travel experience and will be available to all travelers as well as crewmembers. This is just one more option for moms on-the-go."

The pods in all New York area airports will be stationed in key terminals from May 7 through October. The Mamava app for iPhone helps moms find breastfeeding and pumping friendly locations, including every publicly placed Mamava and mama-submitted locations. The Android app will be launching this summer.

About Seventh Generation
Established in 1988, in Burlington, Vermont, Seventh Generation is one of the nation's leading brands of household and personal care products. The company lives its commitment to "caring today for seven generations of tomorrows," with products formulated to provide mindful solutions for the air, surfaces, fabrics, pets and people within your home -- and for the community and environment outside of it. A pioneer in corporate responsibility, Seventh Generation continually evaluates ways to reduce its environmental impact, increase performance and safety, and create a more sustainable supply chain. To learn more about Seventh Generation products and business practices, locate a retailer in your area, or review Seventh Generation's Corporate Consciousness Report, visit www.seventhgeneration.com.

About Mamava
Mamava, based in Burlington, Vermont was incubated at Solidarity of Unbridled Labour (formerly JDK Design), a world-renowned design studio. Mamava creates design solutions for nursing mothers on the go. We believe that a woman should be able to breastfeed her baby anywhere she wants to, and we also know there is a need, especially in high-traffic public areas, for a private and comfortable place to use a breast pump or nurse. Mamava is mama owned, made in America, and a proud member of the B Corp community.

About Port Authority
Founded in 1921, the Port Authority of New York and New Jersey builds, operates, and maintains many of the most important transportation and trade infrastructure assets in the country. The agency's network of aviation, ground, rail, and seaport facilities is among the busiest in the country, supports more than 550,000 regional jobs, and generates more than $23 billion in annual wages and $80 billion in annual economic activity. The Port Authority also owns and manages the 16-acre World Trade Center site, where the 1,776-foot-tall One World Trade Center is now the tallest skyscraper in the Western Hemisphere. The Port Authority receives no tax revenue from either the State of New York or New Jersey or from the City of New York. The agency raises the necessary funds for the improvement, construction or acquisition of its facilities primarily on its own credit. For more information, please visit http://www.panynj.gov.

About JetBlue Airways
JetBlue is New York's Hometown Airline(TM), and a leading carrier in Boston, Fort Lauderdale-Hollywood, Los Angeles (Long Beach), Orlando, and San Juan. JetBlue carries more than 32 million customers a year to 88 cities in the U.S., Caribbean, and Latin America with an average of 875 daily flights. Upcoming destinations include: Reno-Tahoe, Nev. on May 28; Grenada on June 11, 2015 (subject to receipt of government operating authority) and Albany, N.Y. on Dec. 10. For more information please visit JetBlue.com.

Media Contact:
Molly Luby
Allison+Partners, for Seventh Generation
seventhgen@allisonpr.com
(646) 428 0611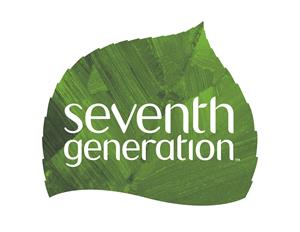 Seventh Generation
Seventh Generation
Seventh Generation is committed to becoming the world's most trusted brand of authentic, safe, and environmentally-responsible products for a healthy home. For 20 years, the Burlington, Vermont-based company has been at the forefront of a cultural change in consumer behavior and business ethics.
The company derives its name from the Great Law of the Iroquois that states, "In our every deliberation, we must consider the impact of our decisions on the next seven generations." Every time you use a Seventh Generation product you are making a difference by saving natural resources, reducing pollution, keeping toxic chemicals out of the environment and making the world a safer place for this and the next seven generations.
Seventh Generation products can be found by visiting: www.seventhgeneration.com.
More from Seventh Generation