Published 05-04-15
Submitted by AT&T Inc.
 AT&T has kicked off the AT&T Aspire Accelerator for ed-tech ventures with an inaugural class of five innovative startups. Following a nationwide open call for applications, these for- and non-profit organizations were selected from hundreds to participate. AT&T Aspire kicks off the Accelerator program at Runway in downtown San Francisco. The program includes financial investment, counseling, access to technology expertise and mentorship.
Each startup uses technology to help students succeed in school and future careers. The primary goal – unlike most other accelerators -- is making an impact on society rather than monetary return.
The participating startups are:
"These organizations are on the cutting-edge of education technology. Their innovations are helping students succeed in the classroom and beyond," said Charlene Lake, chief sustainability officer, AT&T. "Through the AT&T Aspire Accelerator, we want to help grow these solutions to reach even more educators and students."
The Aspire Accelerator's six-month program includes:
Aspire's Investment – A $50,000 investment in each for profit entity or a $50,000 donation to each nonprofit, and another $25,000 to cover costs associated with the program for each organization.
Mentorship – Access to AT&T and external mentors, including education and technology leaders on the program's Board of Advisors.
National Platform – Opportunity to be part of the broader

AT&T Aspire initiative

, which is driving innovation in education on a national scale.
Flexible Location – Ability to participate without relocating.
This is part of AT&T's signature education program, AT&T Aspire, through which the company has committed to investing $350 million in education. AT&T Aspire includes various initiatives such as tapping AT&T's technology expertise to transform learning, launching the Nanodegree program with online education leader Udacity, and committing to provide free mobile Internet access to 50,000 middle and high school students in Title 1 schools across the U.S. as part of the White House ConnectED program.
About Philanthropy and Social Innovation at AT&T
AT&T Inc. is committed to advancing education, strengthening communities and improving lives. Through its community initiatives, AT&T has a long history of investing in projects that create learning opportunities; promote academic and economic achievement; or address community needs. In 2013, more than $130 million was contributed or directed through corporate-, employee-, social investment- and AT&T Foundation-giving programs. AT&T Aspire is AT&T's signature education initiative that drives innovation in education by bringing diverse resources to bear on the issue including funding, technology, employee volunteerism, and mentoring.
"*AT&T products and services are provided or offered by subsidiaries and affiliates of AT&T Inc. under the AT&T brand and not by AT&T Inc.

About AT&T
AT&T Inc. (NYSE:T) helps millions of people and businesses around the globe stay connected through leading wireless, high-speed Internet, voice and cloud-based services. We're helping people mobilize their worlds with state-of-the-art communications, entertainment services and amazing innovations like connected cars and devices for homes, offices and points in between. Our U.S. wireless network offers customers the nation's strongest LTE signal and the nation's most reliable 4G LTE network. We offer the best global wireless coverage.* We're improving how our customers stay entertained and informed with AT&T U-verse® TV and High Speed Internet services. And businesses worldwide are serving their customers better with AT&T's mobility and highly secure cloud solutions.
Additional information about AT&T products and services is available at http://about.att.com. Follow our news on Twitter at @ATT, on Facebook at http://www.facebook.com/att and YouTube at http://www.youtube.com/att.
© 2015 AT&T Intellectual Property. All rights reserved. AT&T, the Globe logo and other marks are trademarks and service marks of AT&T Intellectual Property and/or AT&T affiliated companies. All other marks contained herein are the property of their respective owners.
Reliability and signal strength claims based on nationwide carriers' LTE. Signal strength claim based ONLY on avg. LTE signal strength. LTE not available everywhere.
*Global coverage claim based on offering voice and data roaming in more countries than any other U.S. based carrier, and offering the most wireless smartphones and tablets that work in the most countries.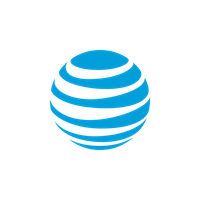 AT&T Inc.