Published 04-15-15
Submitted by Sanofi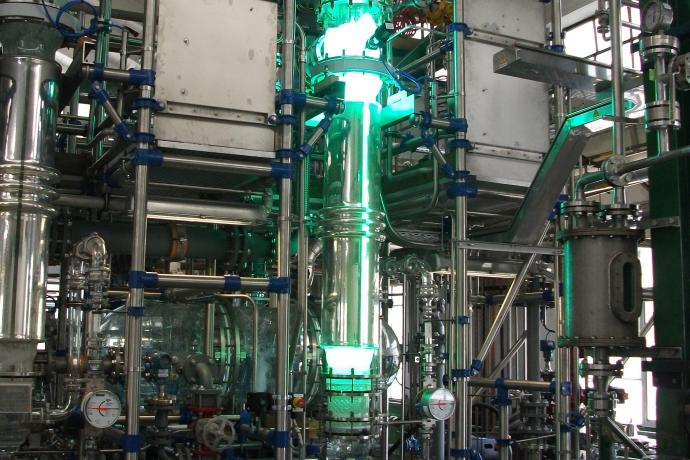 Semi-synthetic artemisinin manufacturing plant at the Sanofi site in Garessio, Italy.
Sanofi announced today that the U.S. Commerce Department's United States Patent and Trademark Office (USPTO) named the company one of 10 recipients of its prestigious "Patent for Humanity" award. Sanofi is being recognized for its patent that covers an innovative chemical and industrial process for producing semi-synthetic artemisinin utilized in the production of anti-malarial artemisinin-based combination therapies. Sanofi will receive the award during a ceremony at the White House on April 20, 2015.
In Africa, one child dies of malaria every minute. Malaria is a life-threatening infectious disease caused by parasites that are transmitted to people through the bites of infected mosquitoes. According to the World Health Organization (WHO), an estimated 584,000 people died from the disease in 2013. However, malaria is preventable and with treatment, malaria is curable.1
"Sanofi is proud and humbled to receive the 'Patent for Humanity' award from the USPTO in recognition of our sustained commitment to the fight against malaria and increasing access to medicines in underserved communities worldwide," said Dr. Robert Sebbag, Sanofi's Vice President for Access to Medicines.
Artemisinin is a key component for the production of anti-malarial drugs recommended by the WHO.  It is derived from the sweet wormwood plant (Artemisia annua) grown predominantly in China and Vietnam, and more recently in some African countries, including Madagascar and Kenya. Growing cycles, variations in yield and other factors can produce variable supplies of artemisinin, making it difficult to obtain. The new process for semi-synthetic artemisinin produces a high quality, stable supply that complements the existing plant-derived source, helping to minimize the risk of shortages and reducing production lead times. 
This award is a testament to Sanofi's commitment to public-private partnerships. The semi-synthetic artemisinin partnership began in 2004 and is led by PATH, with funding from the Bill & Melinda Gates Foundation. Other partners include the 2013 "Patent for Humanity" award winner UC Berkeley and the industrial bioscience company Amyris, Inc.
"We would like to extend congratulations to Sanofi on the receipt of this significant award that recognizes their entrepreneurial spirit as well as passion for public health impact," said Dr. David C. Kaslow, Vice President for Product Development at PATH. "Developing and making available novel patented technologies to aid the less fortunate is a key step in the fight against malaria."
Since 2014, more than 16 million anti-malarial treatments derived from the Sanofi patented process for semi-synthetic artemisinin have been supplied to endemic countries in Africa.
"It has been rewarding to collaborate with our partners on improving access to this important therapy," said Philippe Charreau, Vice President, Industrial Development, Sanofi. "We are proud that our scientific expertise and creativity resulted in a large-scale manufacturing process that will ultimately help improve global public health."
The "Patent for Humanity" award is an annual competition to recognize businesses, inventors, non-profits and universities that leverage their intellectual property portfolio to tackle global humanitarian challenges in medicine, nutrition, sanitation, household energy or living standards.
Sanofi's Approach to Sustainable Quality Healthcare in Developing Countries
Sanofi is working to improve access to healthcare in developing countries. Its Access to Medicines group develops sustainable models based on partnerships to provide quality healthcare to the most disadvantaged patients for diseases such as malaria, where the company has a recognized expertise. Beyond the provision of medicines, Sanofi develops comprehensive, community-based programs with local partners to train healthcare professionals, inform communities and educate patients about the prevention, diagnosis and treatment of malaria and other diseases.
About Sanofi
Sanofi, a global healthcare leader, discovers, develops and distributes therapeutic solutions focused on patients' needs. Sanofi has core strengths in the field of healthcare with seven growth platforms: diabetes solutions, human vaccines, innovative drugs, consumer healthcare, emerging markets, animal health and the new Genzyme. Sanofi is listed in Paris (EURONEXT: SAN) and in New York (NYSE: SNY).
Sanofi Forward-Looking Statements
This press release contains forward-looking statements as defined in the Private Securities Litigation Reform Act of 1995, as amended. Forward-looking statements are statements that are not historical facts. These statements include projections and estimates and their underlying assumptions, statements regarding plans, objectives, intentions and expectations with respect to future financial results, events, operations, services, product development and potential, and statements regarding future performance. Forward-looking statements are generally identified by the words "expects", "anticipates", "believes", "intends", "estimates", "plans" and similar expressions. Although Sanofi's management believes that the expectations reflected in such forward-looking statements are reasonable, investors are cautioned that forward-looking information and statements are subject to various risks and uncertainties, many of which are difficult to predict and generally beyond the control of Sanofi, that could cause actual results and developments to differ materially from those expressed in, or implied or projected by, the forward-looking information and statements. These risks and uncertainties include among other things, the uncertainties inherent in research and development, future clinical data and analysis, including post marketing, decisions by regulatory authorities, such as the FDA or the EMA, regarding whether and when to approve any drug, device or biological application that may be filed for any such product candidates as well as their decisions regarding labelling and other matters that could affect the availability or commercial potential of such product candidates, the absence of guarantee that the product candidates if approved will be commercially successful, the future approval and commercial success of therapeutic alternatives, the Group's ability to benefit from external growth opportunities, trends in exchange rates and prevailing interest rates, the impact of cost containment policies and subsequent changes thereto, the average number of shares outstanding as well as those discussed or identified in the public filings with the SEC and the AMF made by Sanofi, including those listed under "Risk Factors" and "Cautionary Statement Regarding Forward-Looking Statements" in Sanofi's annual report on Form 20-F for the year ended December 31, 2014. Other than as required by applicable law, Sanofi does not undertake any obligation to update or revise any forward-looking information or statements.
References
World Health Organization. Malaria Fact Sheet No 94. Updated April  2014. Available at:  

http://www.who.int/mediacentre/factsheets/fs094/en/

. Accessed April 9, 2015.
Resources
Patent_for_Humanity_Award_4_15_15_FINAL.pdf
Sanofi_Malaria_Scope_and_Impact_INFOGRAPHIC.pdf
Sanofi_Malaria_Progress_Through_Innovation_INFOGRAPHIC.pdf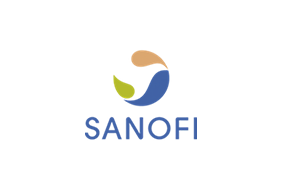 Sanofi
Sanofi
We work to protect the health of the earth's 7 billion inhabitants, improve their quality of life and respond to their potential needs. We are creating new approaches to our activities and work sectors, and are mobilized for our priority goal of bringing medicines and vaccines to patients.
More from Sanofi