Published 03-23-15
Submitted by CA Technologies
CA Technologies (NASDAQ: CA) in partnership with Boys & Girls Clubs of America, today announced the expansion of its Tech Girls Rock initiative at the fifth annual White House Science Fair.
Furthering its commitment to build an environment for greater diversity in the tech industry, Tech Girls Rock promotes science, technology, engineering and math (STEM) opportunities for young women. A workshop will take place at Boys & Girls Clubs of Wake County in Raleigh, N.C. on March 26 with additional dates and locations to be announced.
"There's a reason so many young people love science.  It's fun, it's fascinating, and it helps us solve the mysteries of our world," said President Obama. "I want more boys and girls across America to get the chance to study science, technology, engineering and math – and maybe have the opportunity to go on to careers in those fields, too.  So I'm glad so many organizations are stepping up to support STEM education.  When we invest in our young people, we invest in our future."
Tech Girls Rock takes aim at the declining rate of women who are pursuing degrees in tech-related fields (12 percent of computer science graduates in 2012 compared to 37 percent in 1985, according to the National Center for Women in Technology) and matriculation into the technology workforce. The U.S. Department of Labor, Bureau of Labor Statistics reports that women make up 58 percent of the U.S. workforce, but only 25 percent of the computing workforce.
CA Technologies CEO Mike Gregoire touted Tech Girls Rock as one of the many ways the company is working to encourage young women to discover an interest in STEM-related educational and career opportunities.      
"CA Technologies is committed to promoting gender diversity and actively supports the advancement of women in technology through partnerships and programs like our Tech Girls Rock initiative with Boys & Girls Clubs of America," Gregoire said. "This is not just an issue for women, but an incredibly important factor in driving growth and development in the IT industry." 
At the workshops, tween and teen participants engage in hands-on, technology-focused challenges and activities to encourage creativity, and work closely with CA Technologies employee volunteers.
"Building excitement for Club youth around STEM subjects is a top priority for Boys & Girls Clubs of America," said Jim Clark, President & CEO, Boys & Girls Clubs of America. "Through programs like our Tech Girls Rock initiative with CA Technologies we are providing young women with an opportunity to engage with technology in a fun and interactive environment, pairing them with IT professionals who can share their personal experiences and provide encouragement."
Tech Girls Rock evolved from a long-standing partnership between CA Technologies and Boys & Girls Clubs of America and incorporates two core focus areas for CA Technologies: the advancement of STEM learning for underserved youth and the advancement of women in IT. Since 2005, CA Technologies has partnered with Boys & Girls Clubs of America and contributed more than $10 million in monetary and software contributions to developing opportunities for America's future generations.
Boys & Girls Clubs of America serves nearly four million youth through Club membership and community outreach annually, of which 45 percent are young women. Tech Girls Rock is part of Boys & Girls Clubs of America's strategy aimed at ensuring all members graduate from high school on time and are equipped for a post-secondary education and a 21st-century career.
About Boys & Girls Clubs of America
For more than 100 years, Boys & Girls Clubs of America (GreatFutures.org) has enabled young people most in need to achieve great futures as productive, caring, responsible citizens. Today, more than 4,100 Clubs serve nearly 4 million young people annually through Club membership and community outreach. Clubs are located in cities, towns, public housing and on Native lands throughout the country, and serve military families in BGCA-affiliated Youth Centers on U.S. military installations worldwide. They provide a safe place, caring adult mentors, fun, friendship, and high-impact youth development programs on a daily basis during critical non-school hours. Priority programs emphasize academic success, good character and citizenship, and healthy lifestyles. In a Harris Survey of alumni, 57 percent said the Club saved their lives. National headquarters are located in Atlanta. Learn more at http://www.bgca.org/facebook and http://bgca.org/twitter.
About CA Technologies
CA Technologies (NASDAQ: CA) creates software that fuels transformation for companies and enables them to seize the opportunities of the application economy. Software is at the heart of every business in every industry. From planning, to development, to management and security, CA is working with companies worldwide to change the way we live, transact, and communicate – across mobile, private and public cloud, distributed and mainframe environments. Learn more at http://www.ca.com.
Follow CA Technologies
Legal Notices
Copyright © 2015 CA, Inc. All Rights Reserved. All trademarks, trade names, service marks, and logos referenced herein belong to their respective companies.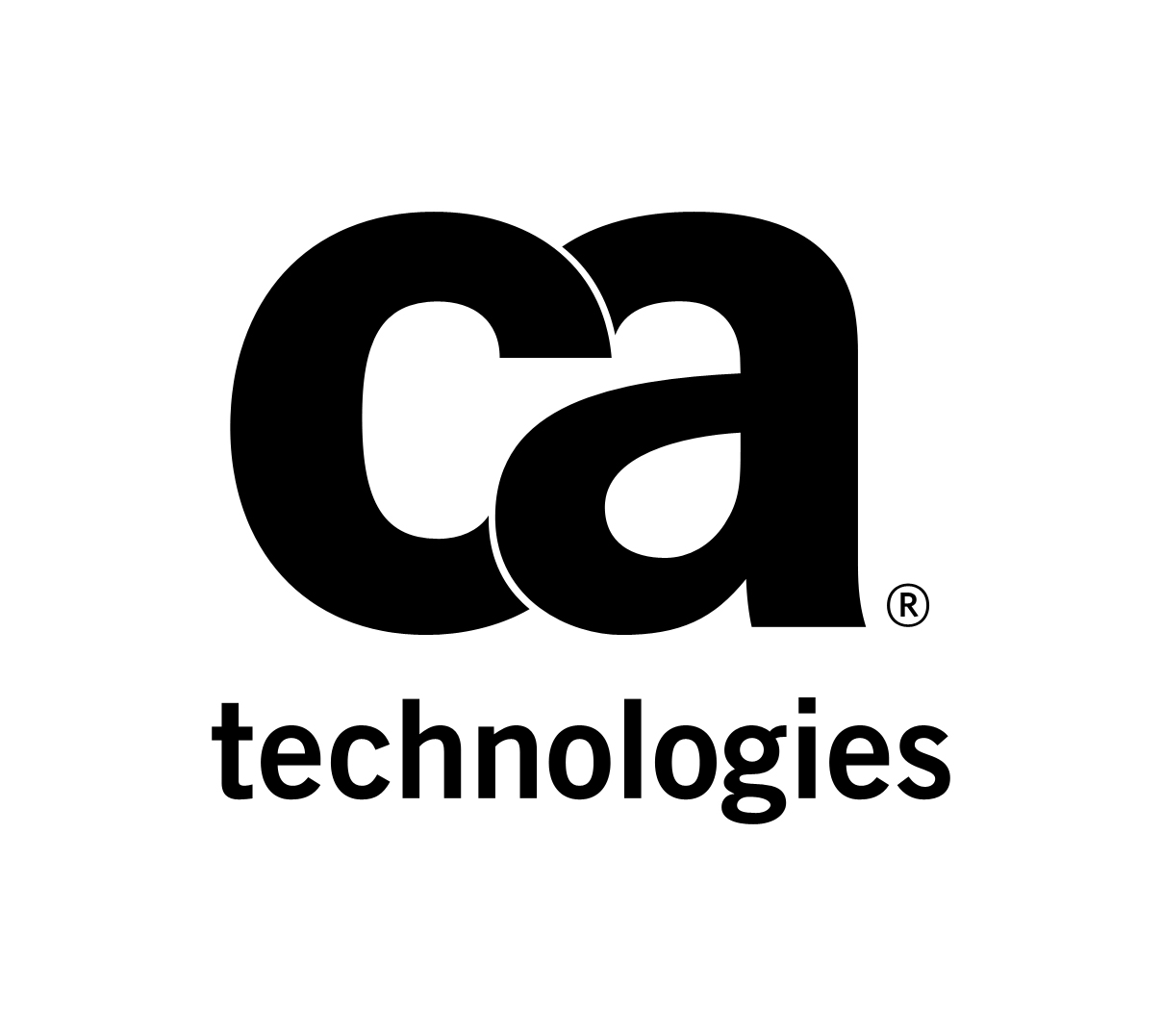 CA Technologies
CA Technologies
CA Technologies (NASDAQ: CA) provides IT management solutions that help customers manage and secure complex IT environments to support agile business services. Organizations leverage CA Technologies software and SaaS solutions to accelerate innovation, transform infrastructure and secure data and identities, from the data center to the cloud. Learn more about CA Technologies at ca.com.
About CA Together: CA Technologies is a global corporation with a local commitment. The company works to improve the quality of life in communities where its employees live and work worldwide and is fully committed to advancing social, environmental and economic sustainability. CA Together, the company's Corporate Social Responsibility program, is driven by the core philanthropic focus of improving the lives of underserved children and communities around the world. CA Technologies does this by supporting organizations, programs and initiatives that enrich the lives and well-being of others with a primary focus on Science, Technology, Engineering and Math (STEM) education. CA Together activities encompass employee volunteerism and matching gifts; in-kind donations of CA Technologies products and services; and wide-ranging partnerships and philanthropic support to community organizations worldwide.
More from CA Technologies