Published 03-05-15
Submitted by Mars, Incorporated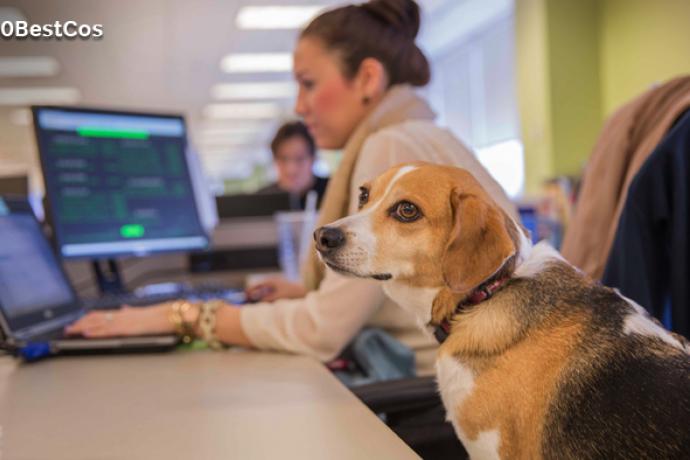 Mars, Incorporated is proud to have been ranked 85th in the FORTUNE 100 Best Companies to Work For® list, compiled by the Great Place to Work® Institute, for the third consecutive year.
With more than 25,000 Associates in the U.S. and more than 80 locations serving its Petcare, Chocolate, Wrigley, Food, Drinks and Symbioscience segments, Mars is a significant employer in the US. The company is pleased to be recognized for its extensive learning and development training, community engagement and health & wellness programs. Other benefits of working at Mars cited by the list include open offices that are highly collaborative and perks of free candy, coffee/tea and being able to bring one's pet to work.
"We are honored that our Associates have once again enabled us to be part of this annual ranking. The quality of our team and their commitment to doing their best every day, whether that is at work or as part of their community, brings us great pride" said Grant F. Reid, Office of the President, Mars, Incorporated. "Our goal is to create a working environment that attracts, retains and engages great talent that will help us deliver growth we are proud of as a business."
"A new type of 21st century company is emerging," said China Gorman, CEO of Great Place to Work®. "It is transforming how business is done both internally and externally. It understands that a high-trust work culture results in higher productivity, increased engagement and better financial performance. These factors ultimately lead to a competitive advantage and enable companies to quickly bounce back from challenging situations. The 100 Best companies set the standard for businesses."
The process for making the FORTUNE list, is widely recognized for its ability to discover the inner workings of the work place, as compiled through a series of employee surveys. Two-thirds of a company's score is based on the results of the survey, which asked questions related to Associates' attitudes about management's credibility, job satisfaction, and camaraderie. The other third is based on responses to the Institute's Culture Audit, which included questions about pay and benefit programs, hiring practices, methods of internal communication, training, recognition programs, social responsibility, and diversity efforts.
Over the past year, Mars has been named as a Great Place to Work® in more than 20 countries. In 2014, the company was also named to the Top 25 World's Best Multinational Workplaces by Great Place to Work® for the fourth year in a row. The list noted the high percentage of women in management positions with 40% of management positions being held by women across Mars. Mars was also recognized by Ethical Corporation's Responsible Business Awards as "Best Private Company" in 2014 for its ongoing commitment to becoming a sustainable business and making a positive impact to the planet.
Currently in the U.S., Mars has nearly 300 job openings and invites candidates to consider Mars a place to create a rewarding career.
About Mars, Incorporated
Mars, Incorporated is a private, family-owned business with more than a century of history and some of the best-loved brands in the world including M&M'S®, PEDIGREE®, DOUBLEMINT® and UNCLE BEN'S®. Headquartered in McLean, VA, Mars has more than $33 billion in sales from six diverse business segments: Petcare, Chocolate, Wrigley, Food, Drinks and Symbioscience. More than 75,000 Associates across 73 countries are united by the company's Five Principles: Quality, Efficiency, Responsibility, Mutuality and Freedom and strive every day to create relationships with stakeholders that deliver growth we are proud of as a company.
For more information about Mars, Incorporated, please visit www.mars.com. Follow us on Facebook, Twitter, LinkedIn and YouTube.
About Great Place to Work®
Great Place to Work® is the global authority on high-trust, high-performance workplace cultures. Through proprietary assessment tools, advisory services and employer branding programs, including Best Companies lists and workplace reviews, Great Place to Work® provides the benchmarks, framework, and expertise needed to create, sustain, and recognize outstanding workplace cultures. Great Place to Work®'s Trust Index©, a 58-question employee survey that measures trust, is used around the world to help companies increase the levels of trust across their organizations and improve business results. Annually, Great Place to Work® produces the research for the annual Fortune 100 Best Companies to Work For® list and the Great Place to Work® Best Small and Medium Workplaces list. Follow Great Place to Work® online at www.greatplacetowork.com and on Twitter at @GPTW_US.

Mars, Incorporated