Published 03-03-15
Submitted by Novartis
Sandoz today announced the launch of a new program, New Life & New Hope, to improve maternal and child health and reduce mortality associated with childbirth. The program, ahead of International Women's Day on March 8, kicks-off with the completion of the first in a series of Sandoz-sponsored trainings to improve obstetric knowledge among midwives in Ethiopia.
In Ethiopia, the second most populous country in Africa and where 80% of the population lives in rural areas, most women give birth in their homes. If a problem arises during pregnancy or birth, the first point of contact is with the primary healthcare institutions, called health centers. Unfortunately, many health centers lack necessary medical supplies and health care workers often lack the medical expertise needed to help women with pregnancy complications.

"The United Nations lists reducing child mortality and improving maternal health as two of eight Millennium Development Goals to be achieved by 2015 and this focus on maternal and child health will likely continue within the new UN sustainability goals," said Nick Haggar, Sandoz Head of Western Europe, Middle East & Africa. "Sandoz is committed to supporting the achievement of these goals by increasing access to high-quality, affordable medicines, as well as supporting improved healthcare services for mothers and children."
New Life & New Hope, a Sandoz corporate responsibility program, is committed to sponsoring four Basic Emergency Obstetric and Newborn Care trainings for 100 healthcare professionals, or midwives, in Ethiopia. The trainings of these 100 midwives will impact the care of approximately 40,000 pregnant women in the Addis Ababa area. The trainings are facilitated by the Ethiopian Midwives Association (EMA).
"We are working with the Ethiopian Ministry of Health to address one of the most serious healthcare challenges facing the country," said Ludmilla Reina, Sandoz Country Head, Ethiopia. "Enhancing the medical knowledge and skills capacity of health workers in Ethiopia will support the reduction of maternal and newborn mortality."

About Sandoz
Sandoz, a division of Novartis, is a global leader in generic pharmaceuticals, driving sustainable access to high-quality healthcare. Sandoz employs more than 26,000 people worldwide and supplies a broad range of affordable products to patients and customers around the globe.
The Sandoz global portfolio comprises approximately 1,100 molecules, which accounted for 2014 sales of USD 9.6 billion. Sandoz holds the global #1 position in biosimilars as well as in generic anti-infectives, ophthalmics and transplantation medicines. Sandoz also holds leading global positions in key therapeutic areas ranging from generic injectables, dermatology and respiratory to cardiovascular, metabolism, central nervous system, pain and gastrointestinal.
Sandoz develops, produces and markets finished dosage form (FDF) medicines as well as intermediary products including active pharmaceutical ingredients (APIs) and biotechnological substances. Nearly half of the Sandoz portfolio is in differentiated products – medicines that are scientifically more difficult to develop and manufacture than standard generics. In addition to strong organic growth since consolidating its generics businesses under the Sandoz brand name in 2003, Sandoz has consistently driven growth in selected geographies and differentiated product areas through a series of targeted acquisitions, including Hexal (Germany), EBEWE Pharma (Austria), and Fougera Pharmaceuticals (US).
Sandoz is on Twitter. Sign up to follow @Sandoz_global at http://twitter.com/Sandoz_Global.

References
1. Ethiopian Ministry of Health: Country implementation plan for prioritized life-saving commodities for women and children, August 2013
2. USAID: Quality of care for prevention and management of common maternal and newborn complications: A study of Ethiopia's Hospitals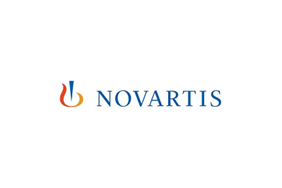 Novartis
Novartis
Novartis provides innovative healthcare solutions that address the evolving needs of patients and societies. Headquartered in Basel, Switzerland, Novartis offers a diversified portfolio to best meet these needs: innovative medicines, eye care, cost-saving generic pharmaceuticals, preventive vaccines and diagnostic tools, over-the-counter and animal health products. Novartis is the only global company with leading positions in these areas. In 2012, the Group achieved net sales of USD 56.7 billion, while R&D throughout the Group amounted to approximately USD 9.3 billion (USD 9.1 billion excluding impairment and amortization charges). Novartis Group companies employ approximately 129,000 full-time-equivalent associates and operate in more than 140 countries around the world. For more information, please visit www.novartis.com.
Novartis is on Twitter. Sign up to follow @Novartis at twitter.com/novartis.
More from Novartis