Published 01-02-15
Submitted by Carnival Corporation, Inc.
As part of its "Our Marvelous Oceans" partnership with Marine Conservation Institute, Holland America Line has created a new program that highlights and educates guests and crew about marine protected areas around the world.
Developed with the team at Marine Conservation Institute, the program will educate guests and crew through on-board presentations by shipboard personnel. Topics will cover what a marine protected area is and how to visit one without causing harm to the habitat and wildlife. This information can be enhanced through participation in featured shore excursions.
"The goal of this partnership is to promote marine protected areas around the world — especially in those regions where our ships sail. The new program also will create enrichment opportunities for guests to learn more about these important conservation locations," said Richard Meadows, executive vice president, marketing, sales and guest programs for Holland America Line. "Together with Marine Conservation Institute, Holland America Line shares a belief in our responsibility to protect the oceans, and together we want to educate our guests and crew about these special places and about how we can collectively make a difference."
In the Caribbean the program will largely focus on marine life and a variety of tropical ecosystems. For example, in Key West, Fla., guests can go snorkeling in the Florida Keys National Marine Sanctuary to see the area's beautiful coral reefs. Or in San Juan, Puerto Rico, cruisers can embark on a unique nighttime kayak adventure into the bio-luminescent bay at Laguna Grande of Fajardo to learn about the water's organisms and see how they "light up" at night.
In Australia and New Zealand, regional programs include a nature cruise to observe Hector's dolphins at the Akaroa Marine Reserve at Akaroa, New Zealand. These are just a few of the excursions offered by Holland America Line that feature marine protected areas.
"We are excited to create another meaningful program in partnership with Holland America Line," said Dr. Lance Morgan, president of Marine Conservation Institute. "Marine protected areas are an important tool for safeguarding critical ecological places around the world, yet they receive little attention and awareness. This is a fantastic opportunity to bring more focus on these special ocean places."
The "Our Marvelous Oceans" partnership began in 2010 and will continue through 2016. The goal of the program is to educate guests and crew about marine conservation issues, including this new focus on sensitive marine protected areas. Holland America Line also continues to work with Marine Conservation Institute to provide sustainable seafood options for its guests.
About Marine Protected Areas
Marine protected areas are ocean places that are designated by government or international authorities to conserve marine life such as corals, fishes and dolphins. Similar to parks on land, these underwater preserves are recognized as important places for conservation because of their ecologic value.
Currently there are approximately 6,600 marine protected areas around the world, with varying levels of protection. Some do not allow human access. In those locations where human access is permitted, the specific activities that are allowed will vary depending on the designated degree of protection. Marine Conservation Institute is working to catalyze strong protection for at least 20 percent of the ecosystems in each marine biogeographic region of the world's oceans by 2030. For more information on marine protected areas visit MPAtlas.
About Marine Conservation Institute
Marine Conservation Institute is a team of highly experienced marine scientists and environmental policy advocates dedicated to saving ocean life for us and future generations. The organization's goal is to help create an urgently needed worldwide system of strongly protected areas — the Global Ocean Refuge System (GLORES) — a strategic, cost-effective way to ensure the future diversity and abundance of marine life. Founded in 1996, Marine Conservation Institute is a U.S.-based nonprofit organization with offices in Seattle, near San Francisco and in Washington DC. For more information, please click here go to our website.
For more information about Holland America Line, consult a professional travel seller; call 1-877-SAIL-HAL (1-877-724-5425) or visit our website here.
Find Holland America Line on Twitter, Facebook and the Holland America Blog. Access all social media outlets via the Online Communities quick link on the home page at www.hollandamerica.com.
About Holland America Line [a division of Carnival Corporation and plc (NYSE: CCL and CUK)]
Holland America Line's fleet of 15 ships offers more than 500 cruises to 415 ports in 98 countries, territories or dependencies. One- to 110-day itineraries visit all seven continents and highlights include Antarctica, South America, Australia/New Zealand and Asia voyages; four annual Grand World Voyage; and popular sailings to ports in the Caribbean, Alaska, Mexico, Canada/New England, Europe and Panama Canal. The line currently has a new ship on order from Fincantieri shipyard for delivery in February 2016.
Fleetwide, the company features Signature of Excellence enhancements, a commitment totaling more than $500 million, that showcase the Culinary Arts Center presented by Food & Wine magazine — a state-of-the-art onboard show kitchen where more than 60 celebrated guest chefs and culinary experts provide cooking demonstrations and classes — Explorations Café powered by The New York Times, Digital Workshop powered by Windows, teens-only activity areas and all new stateroom amenities highlighted by flat-panel TVs and plush Euro-top Mariner's Dream Beds.
World's Leading Cruise Lines
Holland America Line is a proud member of World's Leading Cruise Lines. Our exclusive alliance also includes Carnival Cruise Lines, Cunard Line, Princess Cruises, Costa Cruises and Seabourn. Sharing a passion to please each guest and a commitment to quality and value, World's Leading Cruise Lines inspires people to discover their best vacation experience. Together, we offer a variety of exciting and enriching cruise vacations to the world's most desirable destinations. Visit us at www.worldsleadingcruiselines.com.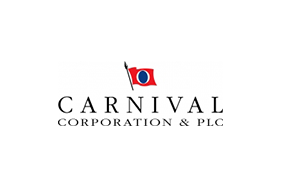 Carnival Corporation, Inc.
Carnival Corporation, Inc.
We at Carnival Corporation & plc believe that sustainability is about preserving our environment, respecting our employees and communities, and returning value to our shareholders. Sustainability is not a cost of doing business; it is a way of doing business. As one of the largest vacation companies in the world, Carnival has been committed since our inception to operating responsibly. 
We recognize that our success is tied to protecting the environment, safeguarding and developing our workforce, strengthening stakeholder relationships, enhancing the port communities that we visit and maintaining our fiscal strength. We also recognize that, in today's business climate, the viability of our business as well as our reputation depends on being more sustainable and transparent. 
For more information on what Carnival has done and is doing to protect the environment, please see Carnival Corporation's Sustainability Website.
More from Carnival Corporation, Inc.