Published 11-24-14
Submitted by VF Corporation
VF Corporation (NYSE: VFC) has achieved its highest-ever score – 90 out of 100 – on the 2014 S&P 500 Climate Change Report by the Carbon Disclosure Project (CDP), an international, non-profit organization providing a global system for companies and cities to measure, disclose, manage and share vital environmental information. VF's score on the CDP's annual report has improved three consecutive years. 
"VF continues to illustrate that sustainability is a deeply embedded, intrinsic part of our company," said Letitia Webster, Senior Director of Sustainability at VF. "Three years of improved CDP scores during a time of tremendous global growth for our company measurably shows our commitment to responsible, sustainable operations in all aspects of our business."
Company disclosures to the CDP are scored on a scale of 1-100. The scoring methodology provides a disclosure score, which assesses the level of detail and comprehensiveness in disclosing the impacts of climate change on the company, and a performance score, which assesses the level of action taken to reduce climate change.  CDP scores provide a tool for investors and other stakeholders to assess companies' efforts to manage and reduce their carbon emissions, and understand their preparedness for managing changing market demands and emissions regulation.
VF conducts annual audits to measure emissions for onsite fuel combustion, transport fuel combustion, refrigerants, and purchased energy for its global operations and its more than 1,400 locations, as well as emissions from corporate air travel. VF completed its first greenhouse gas (GHG) inventory in 2009 to establish baseline measurements. By the end of 2015, VF plans to have reduced its GHG emissions by 5 percent from its 2009 baseline year.
Energy efficiency and emissions reduction are priority areas within VF's overall sustainability program. The company has continually reduced its environmental footprint by upgrading equipment and improving processes in its owned manufacturing facilities and industrial locations, in addition to its corporate offices.
VF has also demonstrated its commitment to energy and climate advocacy through active membership in organizations such as Business for Innovative Climate and Energy Policy (BICEP), a network of more than 20 companies that meets regularly with Congressional leaders to discuss matters of energy efficiency and legislation.
For more information about VF's sustainability and responsibility program, visit sustainability.vfc.com.
About VF
VF Corporation (NYSE: VFC) is a global leader in the design, manufacture, marketing and distribution of branded lifestyle apparel, footwear and accessories. The company's highly diversified portfolio of 30 powerful brands spans numerous geographies, product categories, consumer demographics and sales channels, giving VF a unique industry position and the ability to create sustainable, long-term growth for our customers and shareholders. The company's largest brands are The North Face®, Vans®, Timberland®, Wrangler®, Lee® and Nautica®. For more information, visit www.vfc.com.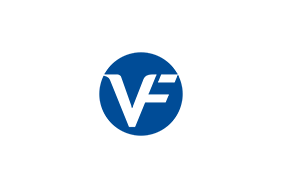 VF Corporation
VF Corporation
VF Corporation outfits consumers around the world with its diverse portfolio of iconic lifestyle brands, including Vans®, The North Face®, Timberland®, Wrangler® and Lee®. Founded in 1899, VF is one of the world's largest apparel, footwear and accessories companies with socially and environmentally responsible operations spanning numerous geographies, product categories and distribution channels. VF is committed to delivering innovative products to consumers and creating long-term value for its customers and shareholders. For more information, visit www.vfc.com
More from VF Corporation