Published 11-20-14
Submitted by SCS Global Services
(Marketwired) - Certification of the SABMiller Azucarera del Norte ("Azunosa") sugarcane production operation and mill in Honduras to the Bonsucro® sustainable sugarcane standard represents a "first" on several counts. SCS Global Services (SCS), the accredited third-party certification body that conducted the assessment, presented the Bonsucro certificate to SABMiller in an event marking the first certification of a sugarcane production operation in Central America, and the first issued to a primary sugar mill in the developing world. It was also the first certification issued under the newest version of the Bonsucro Production Standard (v4), which was published in late September after completing a two-year development process.
"This achievement not only represents a significant accomplishment by SABMiller and the Azunosa team, but it also proves that Bonsucro's rigorous requirements can be met in developing countries around the world, including Latin America, Africa and Asia," said Neil Mendenhall, SCS Manager of Supply Chain Services. More than 40 social and environmental indicators were evaluated at the mill and farm levels, he explained.
Bonsucro is an international not-for-profit, multi-stakeholder organization established to promote sustainable sugar cane production. The Bonsucro standard is regarded as a leading benchmark for sustainable development in the sugar sector.
"SABMiller's Azunosa mill's achievement demonstrates that leadership, supply chain collaboration and commitment is proof of concept that Bonsucro Certification is possible," said Simon Usher, Bonsucro CEO. "This announcement was certainly a highlight during our international conference held last week in Manila, Philippines."
The Azunosa certification caps a three-year effort by the company, and is part of SABMiller's larger sustainable development initiative, Prosper, which encompasses ambitious sustainability goals to be achieved by the year 2020.
About Bonsucro. Bonsucro is a global non-profit, multi-stakeholder organization fostering the sustainability of the sugarcane sector through its leading metric-based certification scheme and its support for continuous improvement for members. Its vision is to support a sugarcane sector that is continuously improving and verified as sustainable.
About SCS Global Services. SCS has been providing global leadership in third-party environmental and sustainability certification, auditing, testing, and standards development for three decades. Programs span a cross-section of industries, recognizing achievements in green building, manufacturing, food and agriculture, forestry, and more. SCS is a Certified B Corporation™, reflecting its commitment to socially and environmentally responsible business practices.
About SABMiller. SABMiller is in the beer and soft drinks business, bringing refreshment and sociability to millions of people all over the world. We are the world's second largest brewer, produce our own soft drinks and are one of the world's largest bottlers of Coca-Cola drinks. Through our local businesses we work in a way that improves livelihoods and builds communities.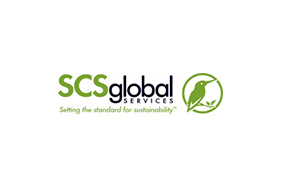 SCS Global Services
SCS Global Services
SCS is a leading third-party provider of certification, auditing and testing services, and standards, founded in 1984. Our goal is to recognize the highest levels of performance in food safety and quality, environmental protection and social responsibility in the private and public sectors, and to stimulate continuous improvement in sustainable development.
More from SCS Global Services