Published 11-24-14
Submitted by CA Technologies
CA Technologies (NASDAQ: CA) today released its latest Sustainability Report, Control+Shift. The report highlights the company's continued efforts to apply flexible software solutions that improve efficiency and enhance sustainability, while delivering on its commitments to people, planet and profitability for shareholders.
"Sustainability is an essential pillar to the way we operate," said Erica Christensen, vice president, Corporate Social Responsibility, CA Technologies. "We continue to make significant strides in this area through a host of companywide programs, leading by example and pursuing innovative solutions that advance sustainability for our company and our customers."
This year, CA Technologies is reporting in accordance with the Global Reporting Initiative's (GRI) G4 Core Guidelines.
Sustainability Report highlights include:
Customer Solutions – The CA Data Center Infrastructure Management (DCIM) solution is helping customers simplify operations to monitor and measure consumption and performance, manage power, mitigate risk and increase operational efficiency and security. CA customer Avnet reported a five-year cost savings of $18 million and a 10% improvement in data center power efficiency.
Strategic Alliances – Industrial manufacturer Eaton Corporation is working with the company to deliver a robust data center monitor, management and control solution in North America to increase operational efficiency and mitigate risk.
Inclusion and Diversity – By establishing a Global Inclusion Council, CA has improved its diversity and inclusion efforts to increase employee engagement, performance and workplace culture. With a goal to maintain at least a 75 percent employee engagement rate in its Employee Opinion Survey, the company exceeded its goal and received a 79 percent employee engagement rate.
Green Building/Leases – Since 2012, CA has increased its green office space by 85,000 square feet, totaling 415,000 square feet.
Operational Efficiency – Operational improvements, like lighting reduction, smart-spacing facilities and implementing efficiencies in data centers, have enabled CA to reduce its carbon footprint by 26 percent since 2006. In 2013, the company received a 90 out of 100 rating for its CDP disclosure score, up from 84 in 2012. By consolidating data center servers, CA was able to decommission 170, or 63 percent, of its servers, producing an annual savings of over 96,000 kWh and 140 metric tons of CO2 emissions. 
CA was also named to the World and North American Dow Jones Sustainability Indexes, as well as the 2013 Global Compact 100 Index, an index that combines corporate sustainability and baseline financial performance.
Renewable Energy – CA sources wind energy for its offices in Framingham, MA and Darmstadt, Germany. The Framingham office also participates in the EPA's Green Partnership program, which encourages organizations to use green power.
Waste/Water Management – The company has a corporate-wide global commitment to minimize its impact on landfills and reduce its water usage. By implementing a water management program, the Islandia, NY office used approximately 22.2 million gallons of water in 2013, compared to 26.7 million gallons the previous year.
STEM Education – Through memberships and partnerships with organizations including 100kin10, the Anita Borg Institute for Women and Technology, Boys & Girls Clubs of America, Change the Equation, Citizen Schools, the Clinton Global Initiative, DonorsChoose.org, NPower, PENCIL, Sesame Workshop and Year Up, CA Technologies has expanded its focus on advancing science, technology, engineering and math (STEM) learning. Demonstrating his personal commitment to these efforts, Mike Gregoire, CEO, CA Technologies, serves on the Board of Directors of NPower.
Employees Giving Back – CA continues to expand its volunteer efforts through signature programs like CA Together in Action, the company's worldwide employee volunteer month in October, and environmental programs in April to celebrate Earth Day. In addition, more than 50 percent of CA's employees have contributed to environmentally positive practices at a local level through the company's Green Team program. The company also matched more than $1.5 million in employee donations through its matching gifts program last year. 
About CA Technologies
CA Technologies (NASDAQ: CA) creates software that fuels transformation for companies and enables them to seize the opportunities of the application economy. Software is at the heart of every business in every industry. From planning, to development, to management and security, CA is working with companies worldwide to change the way we live, transact, and communicate – across mobile, private and public cloud, distributed and mainframe environments. Learn more at ca.com.
Follow CA Technologies
Legal Notices
Copyright © 2014 CA, Inc. All Rights Reserved. All other trademarks, trade names, service marks, and logos referenced herein belong to their respective companies.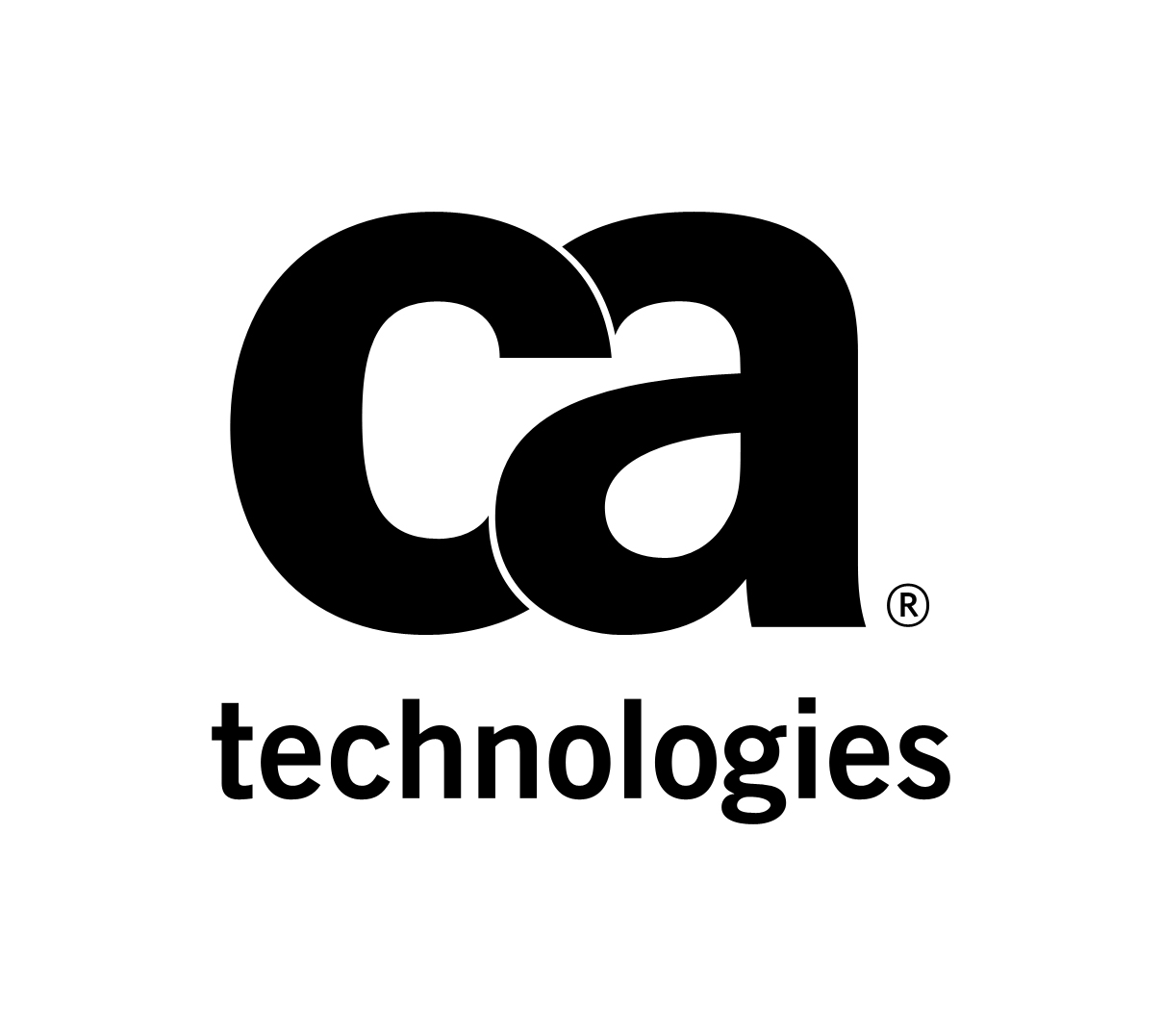 CA Technologies
CA Technologies
CA Technologies (NASDAQ: CA) provides IT management solutions that help customers manage and secure complex IT environments to support agile business services. Organizations leverage CA Technologies software and SaaS solutions to accelerate innovation, transform infrastructure and secure data and identities, from the data center to the cloud. Learn more about CA Technologies at ca.com.
About CA Together: CA Technologies is a global corporation with a local commitment. The company works to improve the quality of life in communities where its employees live and work worldwide and is fully committed to advancing social, environmental and economic sustainability. CA Together, the company's Corporate Social Responsibility program, is driven by the core philanthropic focus of improving the lives of underserved children and communities around the world. CA Technologies does this by supporting organizations, programs and initiatives that enrich the lives and well-being of others with a primary focus on Science, Technology, Engineering and Math (STEM) education. CA Together activities encompass employee volunteerism and matching gifts; in-kind donations of CA Technologies products and services; and wide-ranging partnerships and philanthropic support to community organizations worldwide.
More from CA Technologies