Published 11-19-14
Submitted by Rockwell Automation
Rockwell Automation, the world's largest company dedicated to industrial automation and information, proudly announced that it received a perfect score of 100 percent on the 2015 Corporate Equality Index (CEI), a national benchmarking survey and report on corporate policies related to LGBT workplace equality, administered by the Human Rights Campaign Foundation. Rockwell Automation joins the ranks of 366 major U.S. businesses which also earned top marks this year.
"Rockwell Automation is committed to developing an environment where its employees can do their best work and this score continues to reaffirm that we are moving in the right direction," said Ed Seaberg, vice president information technology, Rockwell Automation. "It is also a priority to regenerate talent in the new workforce, and the new workforce expects LGBT workplace quality," said Seaberg. "It's not a 'nice-to-have' anymore, it's a 'must have'."
The 2015 CEI rated 971 businesses in the report, which evaluates LGBT– related policies and practices including non-discrimination workplace protections, domestic partner benefits, transgender-inclusive health care benefits, competency programs, and public engagement with the LGBT community. Rockwell Automation's efforts in satisfying all of the CEI's criteria results in a 100 percent ranking and the designation as a Best Place to Work for LGBT Equality. 
"To achieve a perfect score, a company has to show a deep and serious commitment to treating their LGBT employees fair and equally on the job. We also look at whether a company is speaking out in the public square to advocate for LGBT equality here in this country and around the world," said Chad Griffin, president, Human Rights Campaign Foundation. "Rockwell Automation not only meets these standards, it goes above and beyond the call of duty, making commitment to equality a fundamental aspect of its corporate values."
For more information on the 2015 Corporate Equality Index, or to download a free copy of the report, visit www.hrc.org/cei.
# # #
The Human Rights Campaign is America's largest civil rights organization working to achieve lesbian, gay, bisexual and transgender equality. By inspiring and engaging all Americans, HRC strives to end discrimination against LGBT citizens and realize a nation that achieves fundamental fairness and equality for all.
Rockwell Automation, Inc. (NYSE: ROK), the world's largest company dedicated to industrial automation and information, makes its customers more productive and the world more sustainable. Headquartered in Milwaukee, Wis., Rockwell Automation employs about 22,500 people serving customers in more than 80 countries.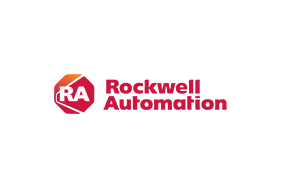 Rockwell Automation
Rockwell Automation
Rockwell Automation Inc. is a global leader in industrial automation and digital transformation. We connect the imaginations of people with the potential of technology to expand what is humanly possible, making the world more productive and more sustainable. Headquartered in Milwaukee, Wisconsin, Rockwell Automation employs approximately 23,000 problem solvers dedicated to our customers in more than 100 countries. To learn more about how we are bringing The Connected Enterprise to life across industrial enterprises, visit www.rockwellautomation.com
More from Rockwell Automation