Published 11-19-14
Submitted by GreenBiz

Efforts by companies to reduce their environmental impacts have hit a wall in recent years, according to research by GreenBiz Group. In February, hundreds of executives will gather in Arizona to learn how to jumpstart their efforts.
The seventh annual GreenBiz Forum, February 17-19 in Scottsdale, Ariz., brings together some of the world's largest companies, along with leaders of major environmental groups, to look at the trends, tools and techniques sustainability executives need to improve their company's performance.
The event brings together three leadership organizations: GreenBiz Group, The Sustainability Consortium and The Walton Sustainability Solutions Initiatives, a unit of the Julie Ann Wrigley Global Institute of Sustainability at Arizona State University. The three groups have pooled their networks, insights and domain expertise and plan to convene more than 700 leaders in Arizona for the three daylong conference.
The event features executives from adidas, BASF, Campbell's Soup, Dell, Disney, Dow, Ecolab, Johnson & Johnson, Kimberly-Clark, Levi Strauss, Marsh & McLellan, PwC, Salesforce, Target, Timberland and Unilever, as well as the chief executives at BSR, Ceres, Forum for the Future, The Sustainability Consortium, Trucost, the World Business Council on Sustainable Development and World Wildlife Fund. New speakers are being added weekly.
"The high caliber of participants at GreenBiz Forum, both on stage and in the audience, is the big draw, as like-minded professionals find common cause in solving their company's sustainability challenges," says GreenBiz chairman and executive editor Joel Makower. "The emphasis on hands-on tools and techniques combined with presentations on near-term trends have made this mandatory for corporate sustainability executives."
GreenBiz Forum is framed by GreenBiz Group's State of Green Business report, an award-winning annual pulse-taking on how, and how well, companies are addressing the world's biggest sustainability challenges. Many of the Forum's topics and themes are derived from the annual report. 
This year's Forum will feature Accelerate, a fast-pitch showcase that provides hand-picked entrepreneurs the opportunity to pitch their sustainability solutions in front of Forum's global audience. The event will also feature interviews with C-suite executives representing a variety of functions, such as David Love, Senior Vice President and Chief Supply Chain Officer at Levi Strauss.
For more information about GreenBiz forum, visit http://grn.bz/GBF2015. Get 10% off when you register using the code GBF15CSR.
ABOUT GREENBIZ GROUP
GreenBiz Group's mission is to define and accelerate the business of sustainability. It does this through a wide range of products and services, including its acclaimed website GreenBiz.com and e-newsletters, GreenBuzz and VERGE; webcasts on topics of importance to sustainability and energy executives; research reports, including the annual State of Green Business; the GreenBiz Executive Network, a membership-based, peer-to-peer learning forum for sustainability executives; and conferences: GreenBiz Forum and VERGE.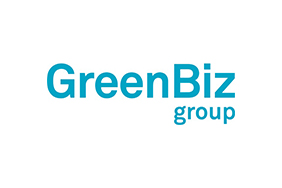 GreenBiz
GreenBiz
GreenBiz Group is a media and events company that advances the opportunities at the intersection of business, technology and sustainability. Through its website, three annual events (GreenBiz, VERGE, Circularity), peer-to-peer network and research, GreenBiz promotes the potential to drive transformation and accelerate progress — within companies, cites, industries and in the very nature of business.
More from GreenBiz