Published 11-18-14
Submitted by SCS Global Services
(Marketwired) - Micro-mill Beneficio Cerro Alto, a coffee processor associated with four coffee mills in Costa Rica's Central Valley, achieved Carbon Neutral certification for the 2011-2012 coffee harvest. From October 1, 2011 to September 30, 2012, Beneficio Cerro Alto's greenhouse gas (GHG) inventory was independently verified by SCS Global Services (SCS) in accordance with the World Resources Institute (WRI) GHG protocol and the Publicly Available Specification 2060 (PAS 2060), the internationally recognized specification for demonstrating carbon neutrality.
"Every industry has an important role to play in reducing greenhouse gas emissions," said Robert J. Hrubes, Executive Vice President at SCS Global Services. "Beneficio Cerro Alto serves as a model for coffee enterprises across Latin America striving to be part of the solution to climate change." 
Beneficio Cerro Alto voluntarily declared its GHG emissions, and has taken steps to ensure accurate tracking of its carbon footprint, both of which are required to achieve independent verification. Recognition under the PAS 2060 framework allows Beneficio Cerro Alto to credibly support its carbon neutrality, demonstrating its commitment to good stewardship.
"Our number one goal is to produce high-quality coffee in a socially and environmentally responsible manner," said Silvia Vindas, Sales Manager, at Beneficio Cerro Alto. "Beneficio Cerro Alto selected SCS Global Services to assess our GHG inventory because of its expertise in independently evaluating coffee operations. We are pleased to have achieved verification under such a rigorous international standard."
Beneficio Cerro Alto's sustainability efforts extend beyond its greenhouse gas inventory reporting and carbon neutrality. For instance, in collaboration with Fondo PROPYME (Programa de Apoyo a la Pequeña y Mediana Empresa), an assistance program for small and medium-sized businesses, it acquired equipment specifically manufactured for micro-mills. This equipment has enabled Beneficio Cerro Alto to use recycled water in the production process, further reducing its environmental impact.
About SCS Global Services
SCS Global Services has been providing global leadership in third-party environmental and sustainability certification, auditing, testing, and standards development. Now in its 30thyear, its programs span a wide cross-section of industries, recognizing achievements in green building, product manufacturing, food and agriculture, forestry, retail, and more. SCS provides internationally recognized carbon footprint verification and validation services for company-wide emissions as well as individual product lines. SCS is a chartered benefit corporation and Certified B Corp™, reflecting its commitment to socially and environmentally responsible business practices. www.scsglobalservices.com
About Beneficio Cerro Alto
Following a tradition that started four generations ago, Beneficio Cerro Alto is a micro mill that prides itself on providing high-quality gourmet coffee to markets in Australia and Japan. Located in San Rafael de Heredia in Central Valley, Beneficio Cerro Alto processes coffee from four different farms: La Union, La Rosa, El Patio and La Loma. In 2007 and in 2008, the micro mill had prize-winning farms that placed in the top ten of the Cup of Excellence. Additional information is available at www.facebook.com/pages/Beneficio-Cerro-Alto/179728245445600.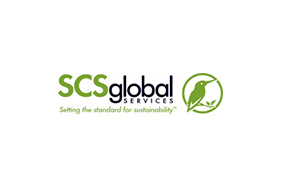 SCS Global Services
SCS Global Services
SCS is a leading third-party provider of certification, auditing and testing services, and standards, founded in 1984. Our goal is to recognize the highest levels of performance in food safety and quality, environmental protection and social responsibility in the private and public sectors, and to stimulate continuous improvement in sustainable development.
More from SCS Global Services