Published 11-17-14
Submitted by Fetzer Vineyards
Fetzer Vineyards announced today that it has received platinum level Zero Waste certification from the U.S. Zero Waste Business Council (USZWBC). Platinum certification, the highest level offered by the USZWBC, recognizes the company for successfully diverting 97.7 percent of its waste from landfill, incineration and the environment.
"Our certification program holds to the highest standards and is one of the toughest in the country, so reaching the platinum level is a great accomplishment," said Stephanie Barger, founder and executive director of USZWBC. "Fetzer Vineyards has been a long time partner of the Zero Waste movement. Recognizing and documenting Fetzer's achievements beyond recycling to reduce, retrain and redesign systems increases its bottom-line and motivates other companies to take the next step."
"Since our founding in 1968, Fetzer Vineyards has been a pioneer in sustainable business practices," said Josh Prigge, sustainability manager at Fetzer Vineyards. "We are honored to be the first wine company to achieve Zero Waste certification. This achievement reinforces that companies can work to create a closed loop system that is both profitable and sustainable."
The goal of businesses participating in the USZWBC Zero Waste Certification program is to drive their programs beyond recycling to Zero Waste analysis, leadership, purchasing and total participation. The goal of Zero Waste is to divert all end-use material from landfill, incineration and the environment, while achieving a minimum of 90 percent diversion based on the standards set by the Zero Waste International Alliance (ZWIA). Fetzer Vineyards is exceeding this by 7.7 percent.
To date, Fetzer Vineyards has reduced its environmental impact in the following areas:
Diverted 97.7 percent of all waste from landfills and incineration in 2013 through recycling, reusing, and composting used materials
Diverted approximately 2,807 tons of total waste from landfill in 2013, equal to the weight of about 1,400 cars
Exceeded the California State Mandate of 75 percent diversion (AB341) by 2017
Reduced annual waste sent to the landfill by more than 96 percent since 1990
Composted 3.6 million pounds of grape skins, stems, and seeds in 2013, which is then reintroduced into its vineyards as fertilizer
Became the first winery in California to operate on 100 percent renewable energy in 1999
Saved more than $388,000 per year from disposal costs and including revenue for recycling
About Fetzer Vineyards
Pioneers in sustainability, Fetzer Vineyards is continuing its legacy of hard work, rebellious thinking and wines that make a difference. The company has developed practices that are environmentally friendly, socially responsible, and ultimately sustainable. We strive for the perfect relationship between land, climate and grape, so we can bring wines of remarkable quality and character to the table. For more information, visit us at www.fetzer.com.
About the U.S. Zero Waste Business Council (USZWBC)
Launched in spring of 2012 and headquartered in Corona Del Mar, CA the USZWBC's mission is to educate, inform and document the performance of Zero Waste Businesses using scientific methods to help businesses and communities become more healthy and sustainable. USZWBC offers the only national Zero Waste Standards focused on upstream policies and processes, Zero Waste training through webinars and workshops and is the leader in creating a solid foundation that advances the integrity and credibility of Zero Waste. For more information, visit www.uszwbc.org.
About Zero Waste
According to the Zero Waste International Alliance (www.zwia.org), Zero Waste is a goal that is ethical, economical, efficient and visionary, to guide people in changing their lifestyles and practices to emulate sustainable natural cycles, where all discarded materials are designed to become resources for others to use. Zero Waste means designing and managing products and processes to systematically avoid and eliminate the volume and toxicity of waste and materials, conserve and recover all resources, and not burn or bury them. Implementing Zero Waste will eliminate all discharges to land, water or air that are a threat to planetary, human, animal or plant health.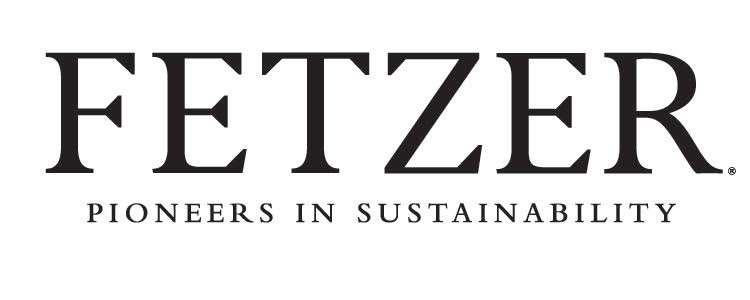 Fetzer Vineyards
Fetzer Vineyards
A pioneer in regenerative winemaking, Fetzer Vineyards continues its legacy of hard work, rebellious thinking and crafting wines that make a difference. Since its founding in 1968, Fetzer Vineyards has consistently developed and implemented practices that are environmentally friendly, socially responsible and ultimately regenerative, becoming the world's largest winery to receive B Corporation certification, in 2015. B Corp certification standards, developed by the non-profit B Lab, are widely recognized as the highest standards for social and environmental responsibility in business. Ultimately, Fetzer Vineyards strives for the perfect relationship between land, climate and vine to regenerate communities and bring wines of remarkable quality and character to the table. www.fetzer.com
More from Fetzer Vineyards