Published 11-05-14
Submitted by CA Technologies
CA Technologies (NASDAQ: CA) will demonstrate its continued commitment to giving back at CA World '14 event at the Mandalay Bay Resort & Casino in Las Vegas, Nevada  (November 9-12).  In addition to supporting communities in need around the globe, CA Technologies is committed to advancing science, technology, engineering and math (STEM) learning for underserved youth.
"As a software company, CA Technologies has a clear and vested interest in advancing STEM education. Our goal is to help students realize their untapped potential and encourage the next generation of IT leaders," said Erica Christensen, Vice President, Corporate Social Responsibility, CA Technologies. "Here at CA World, we are able to show young people the real world application of these subjects and give them the opportunity to engage with CA employees and other experts who are applying STEM subjects every day."
CA World '14 charitable activities will include:
Monday, November 10
Tech Girls Rock Activity with Boys & Girls Clubs of America
In partnership with Boys & Girls Clubs of America (BGCA) and Boys & Girls Clubs of Southern Nevada, CA Technologies will host a Tech Girls Rock activity to inspire tween and teen girls to pursue STEM-related educational opportunities and careers.  Approximately 20 girls from local Las Vegas BGCA clubs will participate. Following the workshop, participants will have the once-in-a-lifetime opportunity to meet NBA Hall of Famer and BGCA Alumni Hall of Famer Magic Johnson.
"Since 2011, Boys & Girls Clubs of America has partnered with CA Technologies on Tech Girls Rock, an initiative to encourage young women to consider educational opportunities and careers in IT," said Brian Knudsen, President and CEO, Boys & Girls Clubs of Southern Nevada.  "Our Boys & Girls Club is honored to partner with CA Technologies to advance how females view STEM careers. CA World is an exciting place to show girls from the Las Vegas area how real and promising a future in a STEM field can be."
Monday, November 10 - Wednesday, November 12
Charity Challenge Brain Drag Race Game
CA World attendees will have the opportunity to participate in an Emotiv electroencephalography (EEG) Brain Drag Race Game and have their wagers matched by CA Technologies. Proceeds will benefit Medic Mobile, which advances global healthcare through mobile technology.
"The importance of mobile technology is paramount not only in education, but also in health," said Josh Nesbit, CEO, Medic Mobile. "Through support from CA Technologies, we will be able to reach even more people through our mobile and web tools that help health workers provide better care to those who need it most."
Wednesday, November 12
Company Supports the Advancement of STEM Learning in Las Vegas Schools via Donation at CEO-Led Bike Ride
To help wrap up CA World, Mike Gregoire, CEO, CA Technologies, will lead a bike ride through Red Rock Canyon.  CA Technologies will donate $50,000 on behalf of the 60 riders participating to DonorsChoose.org. The funding will be allocated toward STEM focused teacher requests in Las Vegas. DonorsChoose.org is an online charity that makes it easy to help students in need through donations for classroom projects. Through the CA Technologies "Double Your Impact" STEM Campaign, the company supports teacher requests in high-need schools. Over the past two years, the company has assisted more than 15,000 students through this initiative. 
"We are honored to partner with CA Technologies and assist schools in the local Las Vegas area," said Charles Best, Founder and CEO, DonorsChoose.org.  "CA is aligned with our mission to increase access to critical learning materials. Together, we have been able to make a measureable impact in supporting STEM programs and projects.
About CA Technologies
CA Technologies (NASDAQ: CA) creates software that fuels transformation for companies and enables them to seize the opportunities of the application economy. Software is at the heart of every business in every industry. From planning, to development, to management and security, CA is working with companies worldwide to change the way we live, transact, and communicate – across mobile, private and public cloud, distributed and mainframe environments. Learn more at http://www.ca.com.
Follow CA Technologies
Twitter
Social Media Page
Press Releases 
Blogs
Legal Notices
Copyright © 2014 CA, Inc. All Rights Reserved. All trademarks, trade names, service marks, and logos referenced herein belong to their respective companies.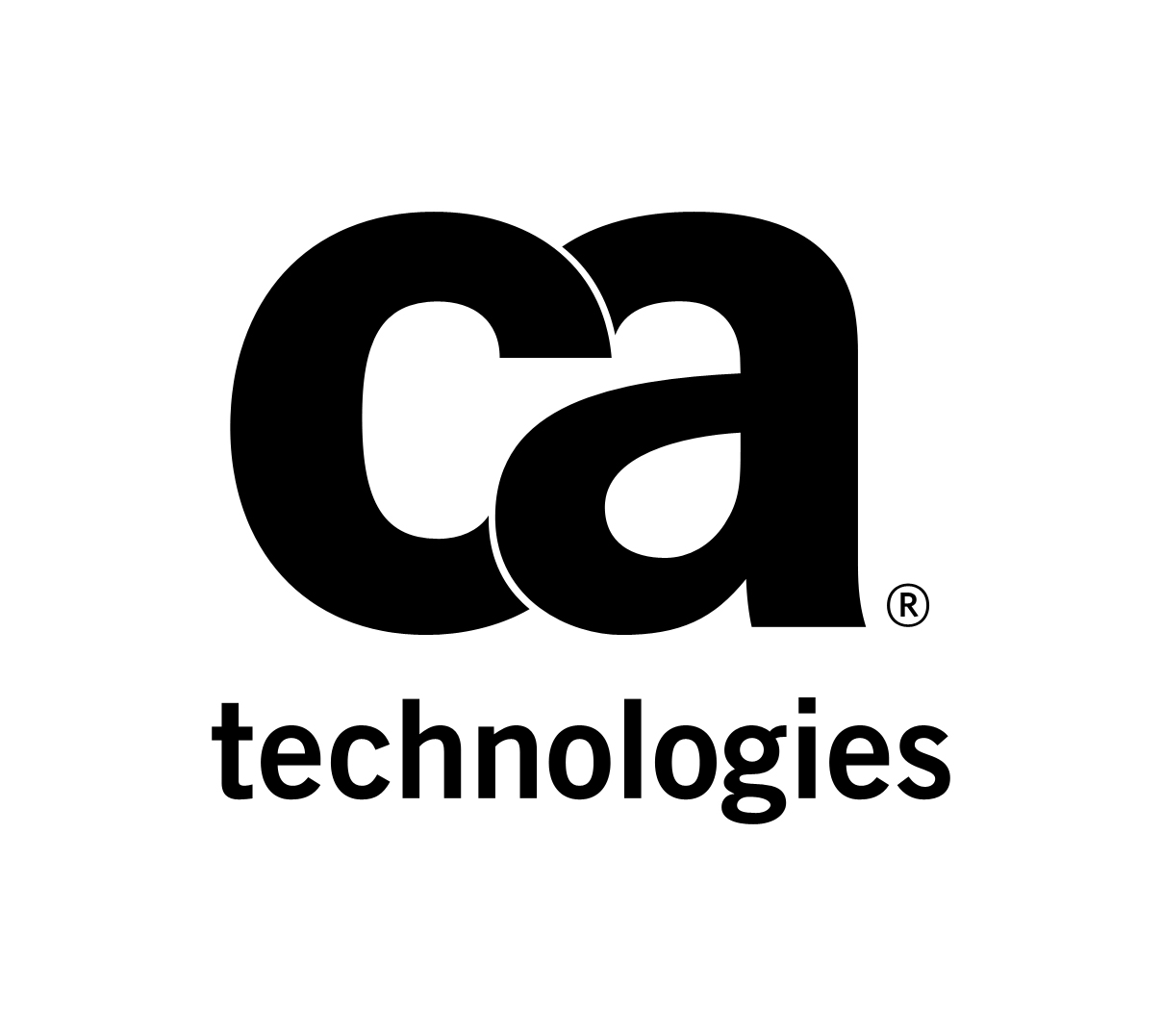 CA Technologies
CA Technologies
CA Technologies (NASDAQ: CA) provides IT management solutions that help customers manage and secure complex IT environments to support agile business services. Organizations leverage CA Technologies software and SaaS solutions to accelerate innovation, transform infrastructure and secure data and identities, from the data center to the cloud. Learn more about CA Technologies at ca.com.
About CA Together: CA Technologies is a global corporation with a local commitment. The company works to improve the quality of life in communities where its employees live and work worldwide and is fully committed to advancing social, environmental and economic sustainability. CA Together, the company's Corporate Social Responsibility program, is driven by the core philanthropic focus of improving the lives of underserved children and communities around the world. CA Technologies does this by supporting organizations, programs and initiatives that enrich the lives and well-being of others with a primary focus on Science, Technology, Engineering and Math (STEM) education. CA Together activities encompass employee volunteerism and matching gifts; in-kind donations of CA Technologies products and services; and wide-ranging partnerships and philanthropic support to community organizations worldwide.
More from CA Technologies