Published 10-30-14
Submitted by Solidia Technologies
The next phase of a four-year research and development project supporting the commercialization of Solidia Technologies' carbon dioxide-reducing cement and concrete processes will commence with the commitment of an additional $752,000 from the US Department of Energy's National Energy Technology Laboratory (NETL).  
The project entitled "Utilization of CO2 in High Performance Building and Infrastructure Products" is co-funded by NETL through its Carbon Storage Technology program, and by Solidia Technologies. The overall goal is to use an alternative to ordinary Portland cement (OPC) to produce a CO2-cured concrete. The alternative cement, named Solidia CementTM, is a synthesized alkali-earth compound that can be fabricated from the same raw materials and in the same kilns as OPC, albeit with lower energy consumption and reduced CO2 emissions. The CO2-cured concrete, named Solidia ConcreteTM, offers improved mechanical properties and durability while allowing for the safe and effective storage of CO2 in construction materials. 
Since its inception, the project has focused on the development and optimization of Solidia's proprietary CO2-curing process. To date, the technology has evolved to the point where Solidia Concrete can be made using materials and equipment common to OPC-based concrete production. This achievement facilitates the quick adoption and broad use of Solidia Concrete across the entire precast concrete market and magnifies the ability of the program to reduce atmospheric CO2 levels.
The project will now focus on demonstrating these CO2 reduction and storage capabilities on a prototype scale in a commercial concrete plant. The new research objectives, designed to help advance the technology towards commercialization, include: 1) the demonstration of the basic performance of Solidia Cement produced at a commercial cement plant; 2) the demonstration of the utility of this cement in at least six different precast concrete applications; and, 3) the actual commercialization of concrete manufacturing using CO2-curing.
"Successful commercialization of Solidia Concrete technology would benefit national efforts to reduce carbon emissions," said NETL Carbon Storage Technology Manager Traci Rodosta. "Using CO2 rather than emitting the greenhouse gas to the atmosphere is a win-win situation. This project illustrates the potential of the Solidia technology to reduce CO2 emission in the near term, as we continue investigating further solutions as part of the President's 'all of the above' energy strategy."
NETL supports Solidia Concrete technology because of its potential to consume CO2 as it cures, based on NETL's mission to support the development of technologies that reduce or avoid man-made greenhouse gases emitted to the atmosphere.
"DOE's National Energy Technology Laboratory continues to be an outstanding partner in the development and commercialization of Solidia Concrete. Their timely support has been instrumental in moving this sustainable manufacturing technology from the benchtop to the factory floor," commented Solidia's Chief Technology Officer, Nicholas DeCristofaro, Ph.D.
Additional third-party research and collaborative testing substantiates Solidia's technology and product development. Lafarge, a world leader in building materials, is instrumental on research in concrete applications, and The Linde Group, a global leader in the international gases market, has extended its CO2 supply and delivery expertise to technology development and commercialization. The U.S. Department of Transportation's Federal Highway Administration supports Solidia with a Cooperative Research and Development Agreement (CRADA) to examine transportation infrastructure applications at the Turner-Fairbank Highway Research Center.
Long-term research continues at Rutgers University, where the original generation of the technology was developed, and collaborative research efforts are underway in laboratories at Purdue University, Ohio University, and the University of South Florida. The strength and durability of Solidia Concrete has been verified according to ASTM and AASHTO specification by the CTLGroup, formerly the R&D laboratory of the Portland Cement Association.
 About Solidia Technologies® 
Solidia Technologies® makes it easy and profitable to use carbon dioxide (CO2) to create superior and sustainable building materials. Suitable for large- and small-scale applications, Solidia's patented technology starts with a sustainable cement, cures concrete with CO2 instead of water, reduces carbon emissions up to 70%, and recycles 60 to 100% of the water used in production. Using the same raw materials and existing equipment as traditional concretes, the resulting CO2-cured concrete products are higher performing, cost less to produce, and cure in less than 24 hours. Solidia was named to the 2014 Global Cleantech 100, the 2013 R&D Top 100, a 2014 Best Place to Work in NJ, a finalist in both the 2014 CCEMC Grand Challenge First Round and the 2013 Katerva Award, and shortlisted to MIT's Climate CoLab. Based in Piscataway, N.J. (USA), Solidia's investors include Kleiner Perkins Caufield & Byers, Bright Capital, BASF, and BP. Follow Solidia Technologies at www.solidiatech.com and on LinkedIn and Twitter: @SolidiaCO2.  
 ABOUT NETL
The National Energy Technology Laboratory (NETL), part of the U.S. Department of Energy (DOE) national laboratory system, is owned and operated by the DOE. NETL supports the DOE mission to advance the energy security of the United States. NETL implements a broad spectrum of energy and environmental research and development (R&D) programs that will return benefits for generations to come. These include:  enabling domestic coal, natural gas, and oil to economically power our Nation's homes, industries, businesses, and transportation; and protecting our environment and enhancing our energy independence.  NETL has expertise in coal, natural gas, and oil technologies; contract and project management; analysis of energy systems; and international energy issues. In addition to research conducted onsite, NETL's project portfolio includes R&D conducted through partnerships, cooperative research and development agreements, financial assistance, and contractual arrangements with universities and the private sector. Together, these efforts focus a wealth of scientific and engineering talent on creating commercially viable solutions to national energy and environmental problems. www.netl.doe.gov/about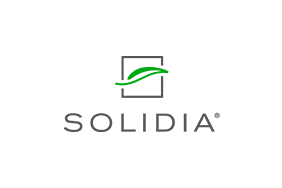 Solidia Technologies
Solidia Technologies
Solidia Technologies® is a cement and concrete technology company that makes it easy and profitable to use CO2 to create superior and sustainable building and construction materials.
Solidia's patented processes start with an energy-saving cement that dramatically reduces CO2 emissions at the kiln. It then cures concrete with CO2 instead of water, reducing the overall carbon footprint of cement in precast concrete up to 70%.
At scale each year, Solidia precast can eliminate at least 1.5 gigatonnes of CO₂, save three trillion liters of fresh water, reduce energy consumption equal to ~260 million barrels of oil, and eliminate 100 million tonnes of concrete landfill waste.
Solidia's ready-mix applications go even further, offering the potential to transform concrete – the second most utilized material on the planet – into a carbon sink.
Produced using the same raw materials and existing equipment, Solidia products are higher performing and cost less to produce than traditional concrete, and cure in less than 24 hours. Solidia offers industry an easy-to-adopt, rapid and globally scalable response to one of the greatest threats to our planet.
Solidia Concrete for precast is currently available in the US. The ready-mix applications are currently in tests for infrastructure applications.
Based in Piscataway, N.J. (USA), Solidia's investors include Kleiner Perkins, Bright Capital, BASF, BP, LafargeHolcim, Total Energy Ventures, Oil and Gas Climate Initiative (OGCI) Climate Investments, Air Liquide, Bill Joy and other private investors.
Solidia's R&D collaborators have included LafargeHolcim, Air Liquide, DOT's Federal Highway Administration, DOE's National Energy Technology Laboratory, the EPA, Rutgers University, Purdue University, Ohio University, and the University of South Florida.
Honors include: the 2020, 2019 and 2014 Global Cleantech 100; a 2020 and 2014 Best Place to Work in NJ; 2020, 2019 and 2018 BP Advancing Low Carbon accreditation; the 2019 Solar Impulse 1000 Efficient Solutions; 2017 ERA Grand Challenge (formerly CCEMC) finalist; 2016 Sustainia 100; 2015 NJBiz Business of the Year;  2014 CCEMC Grand Challenge finalist; 2013 R&D Top 100; 2013 Katerva Award finalist; and MIT's Climate CoLab shortlist.
Follow Solidia on LinkedIn, Instagram, Twitter, and YouTube.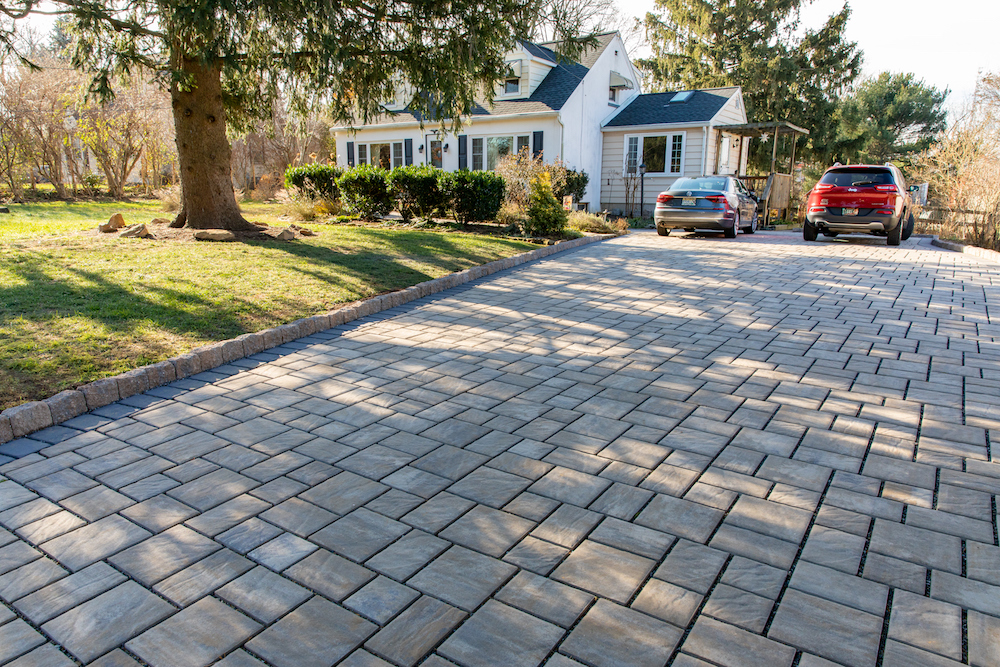 More from Solidia Technologies