Published 10-27-14
Submitted by VF Corporation
VF Corporation (NYSE: VFC), a leader in branded lifestyle apparel, footwear and accessories, today released its first comprehensive global Sustainability & Responsibility report. The report highlights achievements of VF and its brands – many of which are already known as sustainability leaders, including The North Face® and Timberland® – and details the company's goals across its three sustainability pillars: products, planet, and people.
"At VF, sustainability is a key business platform that contributes to our global growth and helps us manage our operations responsibly," said Eric Wiseman, VF's Chairman, President and CEO. "Our brands are working as 'One VF' to foster meaningful innovation around sustainability – from product design, to how we choose and manage our resources and materials, to the ways we support our associates and the communities in which we operate."
VF's report marks the public debut of its innovative chemical management program, CHEM-IQSM. Developed in collaboration with third-party experts, including the Natural Resources Defense Council (NRDC), CHEM-IQSM provides a proactive, cost-effective and scalable method for identifying and eliminating potentially harmful chemicals before they enter the manufacturing process. VF will expand CHEM-IQSM globally in 2015.
VF has also been instrumental in the development of the Higg Index, an indicator-based assessment tool that helps companies gauge the environmental sustainability performance of apparel and footwear products. Companies around the world now use the index to drive improvements in their facilities, brands and products. 
Other highlights in VF's report include:
Reducing energy use – VF is on track to meet its 2015 goal of reducing carbon emissions by 5 percent, and the company is now powering 31of its facilities in part with renewable energy. 
Developing sustainable products – VF's brands produce more than 1,500 eco-friendly styles, which make up 10 percent of total product sales. Also, VF has committed to using sustainable cotton for 3 percent of its total annual cotton sourced by 2015.
Supporting communities – In 2013, more than 14,000 VF associates volunteered their time, and VF brands donated more than $10 million to charitable causes world-wide.
During the past two years, VF built an internal sustainability infrastructure optimized to serve the company's global scale and diverse portfolio of more than 30 brands. A large part of this architecture has been focused on data collection and the development of sustainability scorecards to help benchmark the environmental footprints and social actions of its nearly 2,000 individual facilities. This data driven approach enables the company to measure current goals, including targets for its carbon and waste management programs, as well as set additional goals in the future.
"Our first comprehensive Sustainability & Responsibility report is a milestone for VF and our brands," said Letitia Webster, Senior Director of Global Sustainability for VF. "It's an opportunity to highlight the great efforts our brands and teams have led for many years. Now, with a centralized, global reporting infrastructure in place, we turn our focus to enhanced alignment and collaboration across our company to minimize our environmental footprint and spark innovation, while more effectively sharing our progress with all stakeholders."
To learn more about VF's sustainability and responsibility platform and initiatives, and to view the report, please visit sustainability.vfc.com.
About VF
VF Corporation (NYSE: VFC) is a global leader in the design, manufacture, marketing and distribution of branded lifestyle apparel, footwear and accessories. The company's highly diversified portfolio of 30 powerful brands spans numerous geographies, product categories, consumer demographics and sales channels, giving VF a unique industry position and the ability to create sustainable, long-term growth for our customers and shareholders. The company's largest brands are The North Face®, Vans®, Timberland®, Wrangler®, Lee® and Nautica®. For more information, visit www.vfc.com.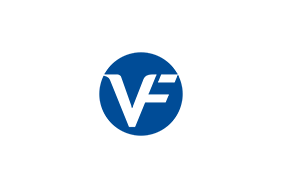 VF Corporation
VF Corporation
VF Corporation outfits consumers around the world with its diverse portfolio of iconic lifestyle brands, including Vans®, The North Face®, Timberland®, Wrangler® and Lee®. Founded in 1899, VF is one of the world's largest apparel, footwear and accessories companies with socially and environmentally responsible operations spanning numerous geographies, product categories and distribution channels. VF is committed to delivering innovative products to consumers and creating long-term value for its customers and shareholders. For more information, visit www.vfc.com
More from VF Corporation