Published 10-17-14
Submitted by Reckitt Benckiser (RB)
RB, the world's leading health and hygiene company, achieves 'zero manufacturing waste to landfill' in Europe and North America (ENA). Similar achievements are taking place outside of ENA with over 60% of RB's factories globally achieving zero manufacturing waste to landfill.
RB's sustainability strategy, "betterbusiness", includes targets to send zero waste to landfill and reduce waste per unit of production by 10% by 2020. RB is quickly making progress towards both targets with ENA sites hitting zero waste five years early and by reducing waste per unit by 7% globally since 2013.
RB's Global Head of Sustainability, Victoria Wood, said: "Since launching our betterbusiness strategy in 2012, we've seen a rapid transition towards zero waste. We've gone from 4 to 31 factories achieving zero manufacturing waste to landfill status.  This is over 60% of our factories globally. I'm proud of what our teams have achieved in such a short time and how they are hitting our targets early."
In 2014 RB made waste a focus of RB's sustainability plan and decided to change the game on it. To accelerate progress and create a culture of zero waste, RB:
created a network of waste champions and established a 'Buddy-Up' programme, partnering zero

 

manufacturing waste to landfill factories with those that have not yet met the target. This will ensure that knowledge is transferred and the zero waste culture will continue to be embedded across the business.  
launched a 'Race to Zero' campaign which included  a series of waste events encouraging

 

competition amongst sites
issued a global employee challenge to crowdsource innovative waste reuse and recycling ideas
completed waste audits
Over the first six months of this year, RB has diverted over 32,000 tonnes of waste from landfill, and reduced the total percentage of waste sent to landfill to 15.6% (H1 2014) vs 19.7% in 2013.  As part of their work to reduce waste to landfill, RB has found a number of alternative revenue streams and disposal options:
A very large site, Nowy Dwor in Poland, has seen savings of £300,000 per year from initiatives to achieve zero waste to landfill
At RB's Baddi site in India, Dermi cool talcum powder waste is being used as a raw material for the production of plastic granules
At RB's Bangpakong site in Thailand, wastewater treatment sludge is being turned into concrete blocks used in local schools
Amedeo Fasano, EVP global supply, said "When you consider the complexity and the scale of our manufacturing processes and the variety and volume of our raw and packaging materials – our rapid progress is a testament to our team's focus. Our next challenge will be to share best practice amongst sites to get to 100%."
About "betterbusiness", RB's sustainability strategy
RB is a business inspired by a vision of a world where people are healthier and live better. The company focuses on maximising its positive effects on health and hygiene behaviour of the world's citizens through education, innovation and philanthropic support, and on reducing negative environmental and social impacts across the value chain.
RB is targeting a 1/3 reduction in water impact, 1/3 reduction in carbon and to have 1/3 of its net revenue coming from more sustainable products by 2020. It is also the Save the Children charity's largest FMCG global partner, with a new partnership vision to radically reduce the world's second biggest killer of under-fives, diarrhoea.  Overall RB wants to reach 200 million people to improve their health and hygiene behaviour.  
RB's sustainability strategy and latest sustainability report can be found at www.rb.com/sustainability


About Zero Manufacturing Waste to Landfill:
RB defines zero manufacturing waste as "zero manufacturing waste disposed directly to landfill".  The boundaries are the point where a recycling, treatment or disposal facility accepts RB's waste. Sending waste to incineration without energy recovery is counted as diverting the material from landfill – for this small volume of waste we are actively seeking alternative waste treatment options.

About RB:
RB (formerly Reckitt Benckiser)* is the world's leading consumer health and hygiene company. The company has operations in over 60 countries, with headquarters in the UK, Singapore, Dubai and Amsterdam, and sales in almost 200 countries. The company employs approximately 37,000 people worldwide.
With a purpose of delivering innovative solutions for healthier lives and happier homes, RB is in the top 20 of companies listed on the London Stock Exchange. Today it is the global No 1or No 2 in the majority of its fast-growing categories, driven by an exceptional rate of innovation. Its health, hygiene and home portfolio is led by 19 global Powerbrands including Mucinex, Nurofen, Strepsils,  Gaviscon, Durex, Scholl, Lysol, Dettol, Veet, Harpic, Finish, Vanish, Air Wick. At the start of 2014 RB had 43% of its core revenues coming from its 2 emerging market Areas and 57% from its developed market Area; 72% of core revenues came from the health and hygiene categories of the portfolio.
Fuelled by a new breed of talent who blend intellectual curiosity with commitment to the highest quality standards, RB is set to redefine the world of consumer health and hygiene. RB people and its culture are at the heart of the company's success. They have an intense drive for achievement and a desire to outperform wherever they focus, including in sustainability.

*RB is the trading name of Reckitt Benckiser group of companies
For further information:
Visit: www.rb.com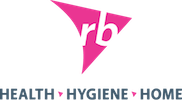 Reckitt Benckiser (RB)
Reckitt Benckiser (RB)
Reckitt Benckiser (RB) is a world leader in household, health and personal care and parent of Clearasil, Lysol, Woolite and other iconic brands. It is a FTSE top 25 company and since 2000 net revenues have doubled and the market cap has quadrupled. RB is intent on delivering its products in a sustainable and responsible way. For further details about sustainability performance, go to www.RB.com which features the 2008 Sustainability Report.
More from Reckitt Benckiser (RB)