Published 10-09-14
Submitted by GreenBiz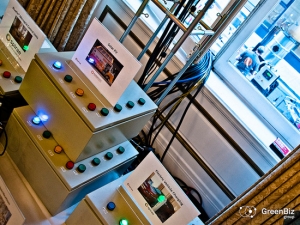 VERGE San Francisco, a four-day conference focusing on the intersection of technology and sustainability, will be powered by a fully functional, replicable, renewably-powered microgrid, demonstrating the power of distributed energy solutions on the market today.
VERGE SF, October 27-30, is the flagship of a global event series produced by GreenBiz Group. The event focuses on how technology accelerates sustainability solutions across industries and cities in a climate-constrained world.
The microgrid, constructed in less than one day to power the four-day-long event, will feature battery storage and power generation from solar and biomass gasification.  It models resilience, interoperability, radical efficiency and other key VERGE themes. 
"Microgrids are a key element of emerging resiliency strategies for cities and large energy consumers embracing renewable distributed energy systems," said Eric Faurot, CEO of GreenBiz Group.  "We are very excited to be working with a variety of leading edge companies, spearheaded by Spirae, to demonstrate how this technology is not only available today, but can be built in a day."
VERGE microgrid sponsors include Leidos, NRG Energy and Oracle. The microgrid will feature a biomass generator provided by ALL Power Labs, battery storage provided by Stem, a biodiesel generator provided by Cresco Rentals, and the "brains" of the microgrid, the microgrid control platform provided by Spirae.
"We're extremely excited to be deploying the Interconnect microgrid with leading partners such as ALL Power Labs and Stem at VERGE SF. This year, Spirae is deploying our next gen platform to manage the 100% renewable microgrid system that will power the entire conference," said Sunil Cherian, Founder and CEO of Spirae. "The VERGE microgrid uses a system and resources that are already in operation around the world. We are showing that these are not fringe technologies of the future, but proven solutions that are reliable, scalable and economically viable today. The VERGE microgrid shows the future is now." 
In addition to powering the live event, the microgrid will be the backbone of VERGE Interconnect, an interactive vendor and technology exhibition that demonstrates energy efficiency and distributed energy systems in action.  Interactive displays in VERGE Interconnect will include EV charging, a popup parklet, a solar array, a "Food Tech Snack-down," 3D printers, drones and virtual reality tools.
The nearly 100 sessions in the VERGE SF program focus on distributed energy systems, next-gen buildings, sustainable mobility, food and water systems, smarter supply chains and resilient cities.  Featured speakers from the more than 200 confirmed to participate include Lisa Jackson of Apple, Chris Anderson of 3D Robotics, Joe Gebbia of Airbnb, John Lauckner of GM, Robb Fraley of Monsanto, author and entrepreneur Paul Hawken, biomimicry guru Janine Benyus and senior executives from Autodesk, Facebook, HP, Ford, GE, SDG&E, Google, IBM, Southern California Edison, Microsoft, NRG Energy, Jones Lang LaSalle, Yahoo!, PG&E, Volvo, Boeing, Qualcomm, Kaiser Permanente, PepsiCo and Walmart. 
Public-sector speakers represent the cities of Los Angeles, Atlanta, New York, Boston, Philadelphia, San Francisco; the state of California, the federal Department of Energy, General Services Administration, NOAA and the White House.
For more information about VERGE San Francisco, visit GreenBiz.com/VERGE.
**Register and get 10% off when you use the code VSF14CSRW**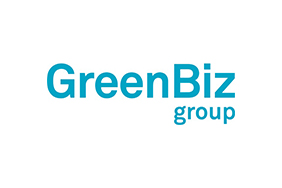 GreenBiz
GreenBiz
GreenBiz Group is a media and events company that advances the opportunities at the intersection of business, technology and sustainability. Through its website, three annual events (GreenBiz, VERGE, Circularity), peer-to-peer network and research, GreenBiz promotes the potential to drive transformation and accelerate progress — within companies, cites, industries and in the very nature of business.
More from GreenBiz