Published 10-03-14
Submitted by GreenBiz
GreenBiz Group announced today the 14 companies selected as finalists for 2014 VERGE Accelerate, a showcase for innovative startups at the convergence of technology and sustainability, part of VERGE San Francisco.
VERGE San Francisco, the flagship of a global event series produced by GreenBiz Group, focuses on how technology accelerates sustainability solutions across industries and cities in a climate-constrained world.
The 14 companies, which will each give 2-minute pitches to an audience of more than 1,000 business and technology leaders, range from clean energy and efficiency in buildings to clean water and data-driven solutions for city governments. VERGE Accelerate is sponsored by Autodesk.
"This year's finalists demonstrate the full spectrum of innovation across sectors — a reality that is core to VERGE," said Shana Rappaport, Director of Engagement of VERGE and lead on the Accelerate Program. "We are excited about welcoming a new cohort of entrepreneurs into the VERGE community, and about the role we can play to help elevate and indeed accelerate their solutions."
To qualify for Accelerate, entrepreneurs were required to to submit 60-second video submissions about their companies, explaining the real-world challenge and market opportunity their company addresses. Twenty-one semi-finalists had their videos put to vote by the VERGE community online.
The 14 finalist companies include: BlocPower, Dropcountr, HydroRun Technologies, LocalData, MuniRent, Ohmconnect, OndaVia, OppsSites, Persistent Efficiency, ProductBio, Strawberry energy, Valor Water Analytics, VeloMetro and WelIntell.
Several of these companies are part of Autodesk's Clean Technology Partners program.
"The world needs more companies that are building successful businesses by tackling today's most epic challenges," said Lynelle Cameron, senior director of Autodesk Sustainability and CEO and president of The Autodesk Foundation. "The design-led revolution is in full force through VERGE Accelerate – where smart entrepreneurs innovate at the intersection of profit and planetary limits."
This year's VERGE Accelerate program is strengthened by partnerships with allied organizations that support early-stage ventures. They include the Alchemist Accelerator, Cleantech Open, Code for America, Green Business BASE CAMP, Imagine H2O, San Francisco Mayor's Office of Civic Innovation, SfunCube, Silicon Valley Robotics and Tumml.
VERGE Accelerate is among the nearly 100 sessions at VERGE SF focused on distributed energy systems, next-gen buildings, sustainable mobility, food and water systems, smarter supply chains and resilient cities. Featured speakers from the nearly 200 confirmed to participate include Chris Anderson of 3D Robotics, Joe Gebbia of Airbnb, John Lauckner of GM, Robb Fraley of Monsanto, author and entrepreneur Paul Hawken, biomimicry guru Janine Benyus and senior executives from Autodesk, Facebook, HP, Ford, GE, SDG&E, Google, IBM, Southern California Edison, Microsoft, NRG Energy, Jones Lang LaSalle, Yahoo!, PG&E, Volvo, Boeing, Qualcomm, Kaiser Permanente, PepsiCo and Walmart. 
Public-sector speakers at VERGE represent the cities of Los Angeles, Atlanta, New York, Boston, Philadelphia, San Francisco; the state of California, the federal Department of Energy, General Services Administration, NOAA and the White House.
For more information about VERGE San Francisco, visit GreenBiz.com/VERGE.
Register and get 10% off when you use the code VSF14CSRW
ABOUT GREENBIZ GROUP
GreenBiz Group's mission is to define and accelerate the business of sustainability. It does this through a wide range of products and services, including its acclaimed website GreenBiz.com and e-newsletters, GreenBuzz and VERGE; webcasts on topics of importance to sustainability and energy executives; research reports, including the annual State of Green Business; the GreenBiz Executive Network, a membership-based, peer-to-peer learning forum for sustainability executives; and conferences: GreenBiz Forum and VERGE.
ABOUT AUTODESK
Autodesk is a leading 3D software company. Over 10 million customers across the manufacturing, architecture, building, construction, and media and entertainment industries use Autodesk software to design, visualize and simulate their ideas. Autodesk helps people imagine, design, and create a better world. Through the Autodesk Sustainability Workshop, Autodesk equips emerging innovators with tools and provides education to understand sustainability challenges. The Autodesk Clean Tech Partner Program engages and connects customers and thought leaders to accelerate clean technology.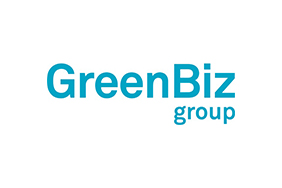 GreenBiz
GreenBiz
GreenBiz Group is a media and events company that advances the opportunities at the intersection of business, technology and sustainability. Through its website, three annual events (GreenBiz, VERGE, Circularity), peer-to-peer network and research, GreenBiz promotes the potential to drive transformation and accelerate progress — within companies, cites, industries and in the very nature of business.
More from GreenBiz