Published 10-02-14
Submitted by Taproot Foundation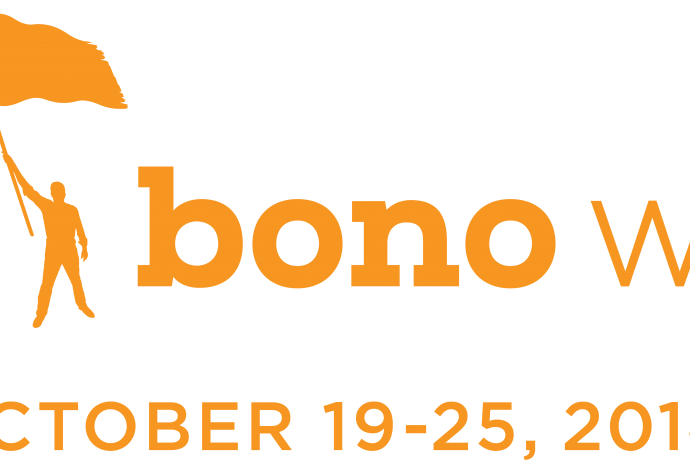 Pro Bono Day NYC 2014 is part of National Pro Bono Week 2014
Day-Long Event Includes Expert-Led Panels and Workshops at Venues Throughout the City
After a successful inaugural year, Pro Bono Day NYC is back with an expanded program including free panels, workshops, and a breakfast reception to bring together the pro bono community. Organized by Taproot Foundation and supported by the Citi Foundation, Pro Bono Day NYC: Connecting Passion with Purpose takes place on Thursday, October 23, 2014 from 9:00 a.m. to 8:30 p.m. at locations across the city.
 Pro Bono Day NYC presents an opportunity for nonprofits and corporations to gain valuable information and secure vital resources to better their programs. Nonprofit leaders and staff spend the day meeting and working with skilled volunteers and networking with potential corporate pro bono partners. And, corporations garner visibility for their company's CSR programs, meet potential nonprofit grantees, and develop a clear understanding of the challenges nonprofits face.
 "Nonprofits are asked to address the most critical issues facing our city – the environment, health, education, housing, poverty – but are left to do so with far too few resources. Business professionals in New York City serving as pro bono consultants help nonprofits build the business infrastructure they need to thrive, and at no cost," said Robert B. Acton, NYC's Executive Director of Taproot Foundation. "Our city's pro bono marketplace supports nonprofits by connecting talented business professionals - serving as volunteers - with nonprofits in our community."
"We are proud to support Pro Bono Day NYC as a way to foster connections and promote the sharing of best practices between the nonprofit, public and private sectors in the area of skill based volunteerism," said Florencia Spangaro, Director of Stakeholder Engagement and Strategy at the Citi Foundation. "This event is a great way to highlight the impact skill-based and pro bono volunteerism has on communities in New York City and beyond."
Highlights of the day include a networking breakfast and opening session with a keynote address from NYC's Deputy Mayor for Strategic Policy Initiatives Richard Buery along with words from Suni Harford, Citi's Head of North American Markets and Paula Gavin, New York City's Chief Service Officer (located at Citi); a panel on cybersecurity for nonprofits (located at the Centre for Social Innovation); a workshop on using one's nonprofit board position to drive pro bono services into a nonprofit (located at Google); and a "Toast to Pro Bono" evening reception. Panels and workshops are highlighted at http://www.probonodaynyc.org.
Pro Bono Day NYC is a local celebration of the pro bono movement and is part of National Pro Bono Week which takes place each year during the third week of October. Established by the American Bar Association, National Pro Bono Week started in 2009 as a way to highlight the growing energy around pro bono in our communities. Taproot Foundation, the founder of Pro Bono Day NYC and an innovator in the pro bono space, has connected nearly $140 billion in pro bono services through pro bono programs with volunteers and corporations since 2001.
Pro bono is short for "pro bono publico" or "for the public good" and it is the term used for professional services donated to a nonprofit organization or individual in need. The pro bono landscape is expanding as increasingly volunteers are donating their services to nonprofits, corporations are creating internal pro bono programs delivered by employees, and professional schools are embracing volunteerism for the benefits of service as well as a path to building experience.
Pro Bono Day NYC attendees and enthusiasts will be tweeting the event at #PBDNYC14 and #PBW14 (for Pro Bono Week 2014).
NYC's entire community of pro bono intermediary organizations, also called pro bono providers, is participating in Pro Bono Day NYC including  NPower, DataKind, Arts & Business Council, Taproot Foundation, Net Impact, desigNYC, Catchafire, and additional partners . Events will take place at Citi, Google, the Centre for Social Innovation, and The Foundation Center. Speakers and panel participants include: NYC Deputy Mayor for Strategic Policy Initiatives Richard Buery, Suni Harford, Managing Director and Regional Head of markets for North America, Citi, Robert B. Acton, NYC's Executive Director of Taproot Foundation, and representatives from Symantec, Google, and PwC.
About Taproot
Taproot is a nonprofit organization that makes business talent available to organizations working to improve society. We engage the nation's millions of business professionals in pro bono services both through our award-winning programs and by partnering with companies to develop their pro bono programs. One day, we envision all organizations with promising solutions will be equipped to successfully take on urgent social challenges.
About the Citi Foundation
The Citi Foundation works to promote economic progress in communities around the world and focuses on initiatives that expand financial inclusion. We collaborate with best-in-class partners to create measurable economic improvements that strengthen low-income families and communities. Through a "More than Philanthropy" approach, Citi's business resources and human capital enhance our philanthropic investments and impact. For more information, visit www.citifoundation.com.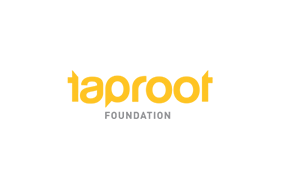 Taproot Foundation
Taproot Foundation
The Taproot Foundation is the provider of pro bono services to the nonprofit sector. It works to engage the country's millions of business professionals in pro bono service, building the infrastructure of organizations we rely on to strengthen and support our communities. Their pro bono model leverages the best practices of leading professional services companies to deliver reliable and quality marketing, human resources and technology services using corporate employees. Since 2002, the Taproot Foundation has recruited over 3,500 business professionals to awarded over $12 million in pro bono services to nonprofits in New York, Chicago and the San Francisco Bay Area.
More from Taproot Foundation