Published 09-25-14
Submitted by Salt PR Singapore Pte. Ltd.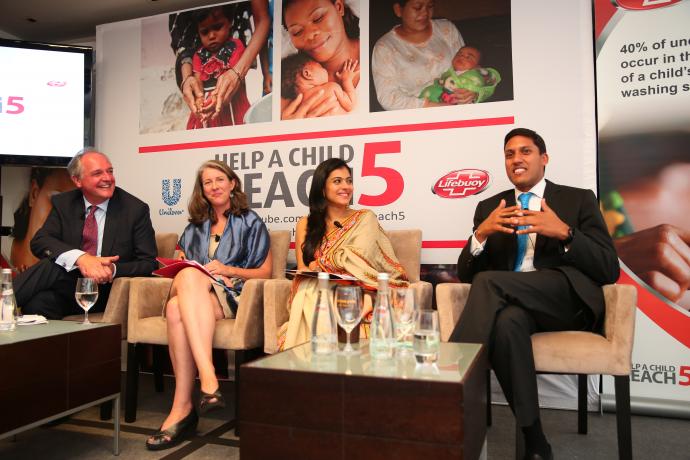 To coincide with the 69th United Nations General Assembly (UNGA) in New York, Unilever's health soap brand Lifebuoy hosted a roundtable discussion that united the private and public sector with one clear goal: to reach all mothers worldwide with life-saving hygiene messages that help their babies survive the first month of life.  40% of under-5 deaths occur in the newborn period and handwashing with soap is one of the most cost-effective ways to reduce preventable diseases like diarrhea and pneumonia, which are the main causes of child mortality.   
The panel of experts included:
Paul Polman – Unilever CEO
Raj Shah – United States Agency for International Development (USAID) Administrator
Kajol – Handwashing ambassador and advocate of Lifebuoy's Help A Child Reach 5 campaign
Kirsten Gagnaire – Executive Director of Mobile Alliance for Maternal Action (MAMA)
Central to the discussion was the need for education among new mothers and skilled birth attendants to reduce the risk of infections by improving hygiene habits. Doing this at scale will help drive progress towards the United Nations Millennium Development Goal to reduce child mortality (MDG4) but requires the collaboration of experts, including those in the technology sector, to create innovative solutions for rural communities.
Unilever's CEO Paul Polman said the role of hygiene and handwashing must be more prominent in dialogues around newborn and maternal health. "There must be a target on universal access to water, sanitation and hygiene (WASH) within the United Nations Post-2015 Development Agenda if we are to reduce preventable newborn and child deaths. This requires a measurable indicator of facilities for handwashing with soap in homes, schools and care centres." He added, "We have a duty to help protect the lives of the most vulnerable children in our society. That's why, in partnership with USAID, Unilever brand Lifebuoy is rolling out a behaviour change programme for new mothers and skilled birth attendants." 
The discussion reinforces the commitment between Unilever and USAID to scale up newborn hygiene programmes together. Four years ago, Unilever – through Lifebuoy – joined forces with USAID and its Maternal and Child Health Integrated Program (MCHIP) to create a dedicated newborn programme to mainstream handwashing with soap amongst mothers. The programme has been piloted in Indonesia, India, Kenya and Sri Lanka and will now be scaled up across Kenya. It is part of Lifebuoy's behaviour change programme, which has since 2010 reached 183 million people across 16 countries.
Shah reinforced USAID's ambition to end preventable child and maternal deaths in a generation - noting that improving hygiene practices amongst new mothers and birth attendants will play a critical role in achieving this vision. He emphasised that widespread collaboration is key to making a difference on the ground.
Indian actor Kajol has been a handwashing ambassador for the last year and is a passionate advocate of the newborn programme: "A simple hygiene message – handwashing with soap – can help save the lives of newborn babies. Let's act now to get that message to those who need to hear it. Policymakers and governments need to take action to scale up handwashing programmes, so that every mother of and birth attendant can have access to soap." 
About the Help A Child Reach 5 campaign
Handwashing with soap saves lives. Lifebuoy's Help A Child Reach 5 campaign aims to eradicate preventable deaths from diseases like diarrhoea one village at a time, by teaching lifesaving handwashing habits.
In 2013, Lifebuoy launched its Help a Child Reach 5 handwashing campaign in Thesgora, a village in Madhya Pradesh with one of the highest rates of diarrhoea in India. Through its handwashing programmes, Lifebuoy dramatically improved children's handwashing habits so that they now washed their hands two additional times per day.
Lifebuoy isn't stopping at Thesgora. It wants to expand its life-saving mission, village by village, starting with Bitobe village in Indonesia earlier this year and will continue across villages in South and Southeast Asia, Africa and Latin America.
For more information or interviews please contact:
Marc Potma                                                                                                  
Unilever Corporate Media Relations                                                                 
+31 6 1137 5464                                                                                       
marc.potma@unilever.com                                                                  
Lauren Wyper
salt
+65 9729 0423
lauren.wyper@saltsingapore.com
For more information, visit Facebook.com/Lifebuoy 
About Lifebuoy:
As the world's leading health soap, Lifebuoy aims to make a difference by creating accessible hygiene products (soap) and promoting healthy hygiene habits.  With this in mind, Lifebuoy aims to change the hand washing behaviour of one billion people by 2020. Since 2010 Lifebuoy has changed the hand washing behaviours of 183 million people across 16 countries.
For more information, please visit www.lifebuoy.com.
About Unilever:
Unilever is one of the world's leading suppliers of Food, Home and Personal Care products with sales in over 190 countries. We work with 174,000 colleagues around the world and generated annual sales of €49.8 billion in 2013. Over half of our company's footprint is in the faster growing developing and emerging markets (57% in 2013). Working to create a better future every day, we help people feel good, look good and get more out of life. Our portfolio includes some of the world's best known brands, 14 of which - Knorr, Persil / Omo, Dove, Sunsilk, Hellmann's, Surf, Lipton, Rexona / Sure, Wall's ice cream, Lux, Flora / Becel, Rama / Blue Band, Magnum and Axe / Lynx - now generate a turnover of €1 billion or more.  
Our ambition is to double the size of our business, whilst reducing our overall environmental footprint (including sourcing, consumer use and disposal) and increasing our positive social impact. We are committed to helping more than a billion people take action to improve their health and well-being, sourcing all our agricultural raw materials sustainably by 2020, and decoupling our growth from our environmental impact. Supporting our three big goals, we have defined nine commitments, underpinned by targets encompassing social, environmental and economic areas. See more on the Unilever Sustainable Living Plan at www.unilever.com/sustainable-living/.
 Unilever has been ranked number one in their sector in the 2014 Dow Jones Sustainability Index. We are included in the FTSE4Good Index Series and attained a top environmental score of 5, leading to inclusion in the FTSE4Good Environmental Leaders Europe 40 Index. Unilever has been named sector leader of the CDP's Forests programme for three consecutive years, and in 2014 led the list of Global Corporate Sustainability Leaders in the GlobeScan/SustainAbility annual survey - for the fourth year running. Unilever was named LinkedIn's third most sought-after employer worldwide in 2013.
For more information about Unilever and its brands, please visit www.unilever.com.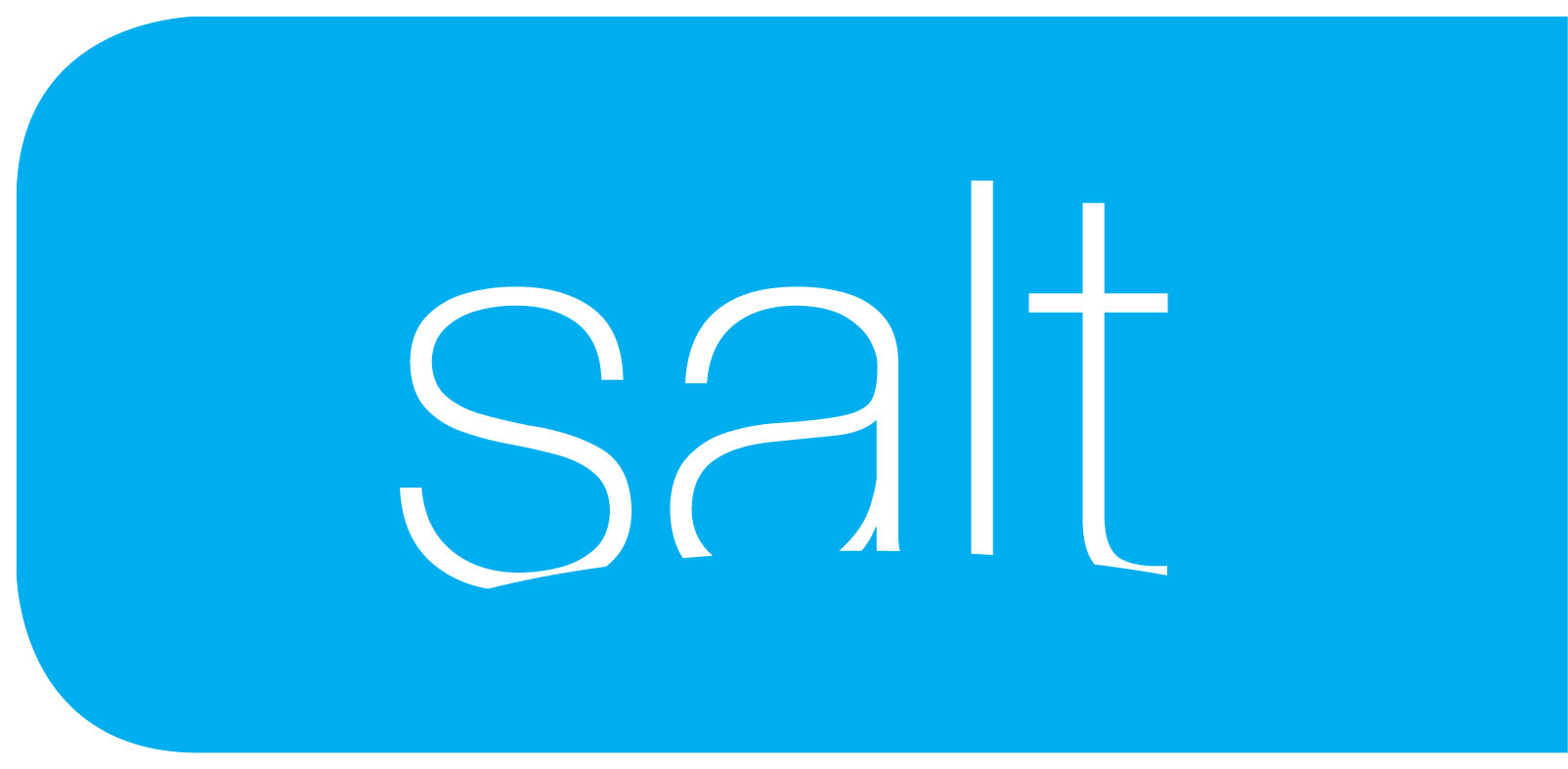 Salt PR Singapore Pte. Ltd.
Salt PR Singapore Pte. Ltd.
salt is a Singapore and London based consultancy that helps our clients communicate better. We work with some of the world's best brands and organisations to bring about positive change through communications. Our work includes employee engagement to increase productivity; social missions to create business opportunities; consumer brand stories to improve engagement across all channels; corporate thought leadership programmes to build authority and boost sales. We're called salt because we're straightforward, transparent and bring a distinct flavour to everything we do.
More from Salt PR Singapore Pte. Ltd.