Published 09-17-14
Submitted by Seventh Generation
(Marketwired) Today, Seventh Generation, the nation's leading brand of non-toxic and renewable bio-based household, baby and personal care solutions, announces the addition of a new investor, Generation Investment Management.
The thirty million dollar investment will allow Seventh Generation and its own venture arm, Seventh Generation Ventures, to accelerate the company's core growth through innovation, investment and acquisition of other mission-led brands. Seventh Generation Ventures acquired bobble in 2013 to expand its offerings and meet the growing needs of consumers who desire to live a healthy, environmentally-friendly lifestyle.
Founded in 2004, Generation Investment Management is dedicated to long-term investing, integrated sustainability research, and client alignment. The Climate Solutions team seeks to invest in growth businesses that it believes can generate attractive returns by being  part of the transition to a low carbon economy.
"Businesses like Seventh Generation will continue to see strong growth driven by an authentic commitment to sustainability, value and product performance," said Lila Preston, partner at Generation, who will also be joining the board. "We have built a relationship with the company over a period of years and have been deeply impressed by the quality of the management team and the company's commitment to long term value creation."
"I can't think of a better match of principles than between Seventh Generation and Generation Investment Management," said John Replogle, CEO of Seventh Generation. "Generation holds our values of using commerce to make a positive change for human and environmental health and well-being. Together, we hope to transform commerce while protecting the planet." The investment comes as Seventh Generation is experiencing record growth and unprecedented consumer interest. "The timing of this investment is ideal as we will be able to build on our significant commercial momentum and expand the reach of our mission to more consumers," Replogle stated.
About Seventh Generation
Established in 1988, in Burlington, Vermont, Seventh Generation is one of the nation's leading brands of household and personal care products. The company lives its commitment to "care today for seven generations of tomorrows," with products formulated to provide mindful solutions for the air, surfaces, fabrics, pets and people within your home -- and for the community and environment outside of it. A pioneer in corporate responsibility, Seventh Generation continually evaluates ways to reduce its environmental impact, increase performance and safety, and create a more sustainable supply chain. To learn more about Seventh Generation products and business practices, locate a retailer in your area, or review Seventh Generation's Corporate Consciousness Report, visit www.seventhgeneration.com.
 About Generation Investment Management
Generation Investment Management LLP is dedicated to long-term investing, integrated sustainability research, and client alignment. It is an independent, private, owner-managed partnership established in 2004 by a group of seven founding Partners including Al Gore, Chairman, and David Blood, Senior Partner. With offices in London and New York, Generation takes a long-term investment view, integrating sustainability research within a rigorous fundamental analysis framework. The sustainability research plays an important role in forming its views on the quality of the business, the quality of management and valuation. Generation Investment Management LLP is authorised and regulated in the United Kingdom by the Financial Conduct Authority.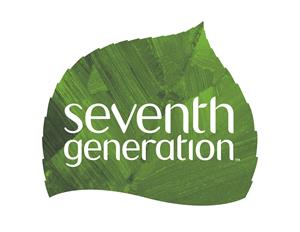 Seventh Generation
Seventh Generation
Seventh Generation is committed to becoming the world's most trusted brand of authentic, safe, and environmentally-responsible products for a healthy home. For 20 years, the Burlington, Vermont-based company has been at the forefront of a cultural change in consumer behavior and business ethics.
The company derives its name from the Great Law of the Iroquois that states, "In our every deliberation, we must consider the impact of our decisions on the next seven generations." Every time you use a Seventh Generation product you are making a difference by saving natural resources, reducing pollution, keeping toxic chemicals out of the environment and making the world a safer place for this and the next seven generations.
Seventh Generation products can be found by visiting: www.seventhgeneration.com.
More from Seventh Generation