Published 07-09-14
Submitted by GreenBiz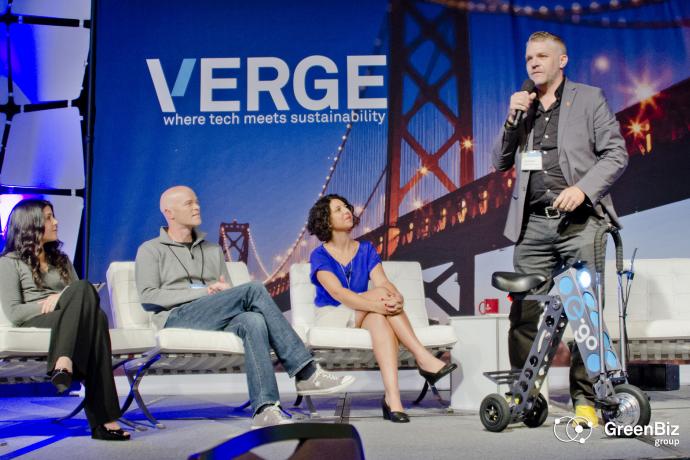 VERGE Accelerate
 VERGE Accelerate returns to San Francisco this fall to provide a global stage for tech startups at the intersection of technology and sustainability. Sixteen hand-picked entrepreneurs will showcase their tech solutions before some of the world's largest companies, investors and cities.
Now in its third year, VERGE Accelerate will take place during VERGE San Francisco 2014, October 27-30, the flagship in GreenBiz Group's global event series focused on how technology accelerates sustainability solutions in a climate-constrained world. The event will have more than 1,200 corporate executives, city, state and federal government officials, utilities professionals and a broad spectrum of investors, thought leaders and early adopters in attendance, as well as an online audience in the thousands. Featured VERGE SF speakers include: Chris Anderson of 3D Robotics, Robyn Beavers of NRG Energy, Janine Benyus of Biomimicry 3.8 and Amory Lovins of Rocky Mountain Institute.
The Accelerate showcase, sponsored by Autodesk, is designed to elevate disruptive technologies, services or apps that address the systems explored at VERGE: buildings, energy, water, food, cities, transportation, logistics, supply chains and manufacturing. In rapid-fire pitches, entrepreneurs will present the specific problem they are addressing, their solution and what makes their product or service better than what's currently available.
"Accelerating the market penetration of innovative technologies and new business models is primary to our mission with VERGE," said Shana Rappaport, Director of Engagement for VERGE. "We're excited about bringing a new set of entrepreneurs on to the VERGE stage, and the opportunity to advance their game-changing ideas."
Previous Accelerate events have yielded impressive results for entrepreneurs. "Accelerate catapulted our idea onto the world stage at a critical moment, and we haven't looked back," said Aaron Selverston, co-founder and CEO of Owlized and a 2013 VERGE Accelerate participant. "It was our first public pitch, and due to the success it afforded us, will likely be our last."
This year's VERGE Accelerate program is strengthened by partnerships with allied organizations that support early-stage ventures. They include the Alchemist Accelerator, Cleantech Open, Code for America, Green Business BASE CAMP, Imagine H2O, San Francisco Mayor's Office of Civic Innovation, SfunCube, Silicon Valley Robotics and Tumml.
"At Tumml, our mission is to support early-stage entrepreneurs developing solutions to our most pressing urban challenges," said Clara Brenner, CEO of Tumml. "We are so excited about the opportunity VERGE Accelerate presents to further amplify their important solutions on a global stage."
The VERGE Accelerate application process is currently underway. Interested companies are invited to review eligibility criteria and submit a 60-second video by August 1, 2014. Qualifying videos will be posted online and put to a vote by the VERGE community. To apply, or for more information, visit the VERGE Accelerate webpage.
For more information about VERGE San Francisco, visit GreenBiz.com/VERGE.
About GreenBiz Group
GreenBiz Group's mission is to define and accelerate the business of sustainability. It does this through a wide range of products and services, including its acclaimed website GreenBiz.com and e-newsletters, GreenBuzz and VERGE; webcasts on topics of importance to sustainability and energy executives; research reports, including the annual State of Green Business; the GreenBiz Executive Network, a membership-based, peer-to-peer learning forum for sustainability executives; and conferences: GreenBiz Forum and VERGE.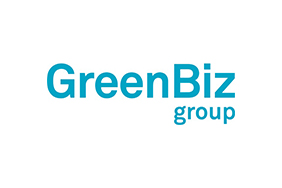 GreenBiz
GreenBiz
GreenBiz Group is a media and events company that advances the opportunities at the intersection of business, technology and sustainability. Through its website, three annual events (GreenBiz, VERGE, Circularity), peer-to-peer network and research, GreenBiz promotes the potential to drive transformation and accelerate progress — within companies, cites, industries and in the very nature of business.
More from GreenBiz