Published 07-02-14
Submitted by EarthShare

An EarthShare Fellowship fund has been endowed within the Architecture Foundation of Georgia (AFGA) to support graduate students studying sustainable design and construction within the College of Architecture at the Georgia Institute of Technology (Georgia Tech).
Marci B. Reed, former Executive Director of the Architecture Foundation of Georgia, and Robert E. Reed III, her husband and a graduate of the Georgia Tech Architecture Program, wish to support the work of AFGA while also furthering Georgia Tech's effort to educate future leaders in sustainable design and construction.
"Buildings account for a large portion of energy consumption and environmental impact affecting the health of people and communities," said Mrs. Reed. "Educating design and construction professionals to be part of better building solutions is an investment in a sustainable future."
Mrs. Reed, while Board Chair of EarthShare, a national nonprofit organization supporting environmental charities, received an annual stipend during her three-year term of service to donate to the charity of her choice; hence, her decision to identify the endowment as the EarthShare Fellowship fund.
"We are so appreciative of Marci and Robert's generosity and vision in endowing this fund to support graduate students in architecture at Georgia Tech," said George Johnston AIA, Professor and former Chair of the School of Architecture at Georgia Tech, and board member of AFGA. "I know the stewardship of this award will be in good hands with the Architecture Foundation of Georgia."
"Marci's service on the EarthShare board has been marked by the ability to leverage opportunities to the benefit of multiple stakeholders. It's no surprise she's created a win-win-win for EarthShare, AFGA and Georgia Tech with this gift," said Kalman Stein, President and CEO of EarthShare.
The first round of funds will be awarded upon finalizing the selection criteria and process, possibly by fall, 2014.
About AFGA
Formed in 1971, the Architecture Foundation of Georgia, a 501(c)(3) non-profit organization, exists to improve and enhance educational opportunities in the field of architecture, and to communicate and support the value of architecture in the community. For more information and to donate to this fund, visit www.architecturefoundationofgeorgia.org.
About EarthShare
EarthShare is a national non-profit federation with more than 25 years of experience in connecting people and workplaces with effective ways to support critical environmental causes. Thanks to EarthShare supporters, more than $300 million has been raised for nearly 600 international, national and state-based charities that protect our air, land, water and wildlife. For more information, visit www.earthshare.org.
About the College of Architecture at Georgia Tech
The College of Architecture at Georgia Tech is an internationally recognized center for design thinking and pedagogy that takes full advantage of its location in a leading technological university. The College is playing the leading role in the development of an Institute-wide interdisciplinary initiative that fosters design thinking and innovation across the campus. For more information, visit www.coa.gatech.edu.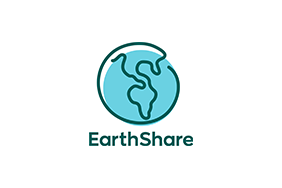 EarthShare
EarthShare
EarthShare recognizes the power and influence that committed individuals can have for our planet. That's why for more than three decades, EarthShare has worked with employers in both the public and private sectors to ensure environmental nonprofits are represented in workplace employee giving and engagement campaigns. Through this work, we have provided millions of individuals with the opportunity to begin and continue their environmental journeys. To date, over $375 million and countless other actions have been contributed through EarthShare to further environmental progress.
With a vision of everyone supporting a healthy planet, EarthShare provides a variety of tools, programs, and inspirational content to engage businesses, individuals, and nonprofits, making it possible for a larger, more inclusive community of people to help solve the environmental crisis. Our programs welcome new advocates into the fold, streamlining and enhancing efforts to create positive change. With our expert guidance, action can be faster, more enjoyable, and create even greater impact. Join our growing movement of change makers, passionate businesses, and nonprofit innovators to help transform our future.
More from EarthShare