Published 06-30-14
Submitted by Novartis
Sandoz makes long-term commitment to support UN initiative on child mortality
Commitment to UN Every Newborn Action Plan involves development and supply of recommended WHO formulation for treating childhood pneumonia
Pneumonia is the leading cause of death globally among children under five[1]
Sandoz today announces a long-term commitment to help prevent the deaths of millions of children worldwide by supplying a key antibiotic formulation, as part of the United Nation's new Every Newborn Action Plan.
The commitment involves providing long-term global supplies of amoxicillin 250 mg dispersible tablets (DT) to developing countries via the UN Commission for Lifesaving Commodities.
Sandoz announced the commitment on the same day that the UN launched the Every Newborn Action Plan in Johannesburg, South Africa -- the world's first comprehensive plan to eliminate preventable deaths of newborn and stillborn babies. More than five million children under five are estimated to die worldwide every year, mainly in Africa and Asia, and nearly a quarter of those deaths are due to pneumonia alone, making it the single largest killer in that age range2.
"Sandoz is proud to be jointly leading the response to the growing global need for this new formulation of a critical anti-infective", said Nick Haggar, Head of Western Europe, Middle East and Africa for Sandoz. "We are committed to working in partnership with all concerned to help prevent the needless deaths of hundreds of thousands of children every year. In our first year of supply, we hope to reach at least 500,000 children worldwide."
Amoxicillin is a penicillin-class, broad-spectrum antibiotic, commonly prescribed to children for treatment of pneumonia and other illnesses including bacterial infections of the ears, sinuses, throat, urinary tract, skin, abdomen and blood; it is also often used as part of the treatment regime for Severe Acute Malnutrition (SAM).  In 2011, the World Health Organization (WHO) updated its recommendations for home treatment of pneumonia, establishing dispersible amoxicillin as the newly-recommended first line treatment for pneumonia in children under five.
This commitment continues a long history of Novartis supporting child health. As part of our Malaria Initiative, Novartis and partners developed the first artemisinin-based combination therapy (ACT) specifically designed for children. Since 2009, more than 200 million pediatric antimalarial treatments have been delivered without profit to 40 countries. The Novartis Foundation for Sustainable Development supports the WHO and Swiss Tropical and Public Health Institute in developing e-learning tools to scale-up maternal and child health training for health workers. Novartis Social Ventures, business models that bring access to healthcare, medicine and health education to families in rural areas of Asia and Africa, focus on maternal and child health. Learn more by visiting Novartis.com.
Disclaimer
This press release contains express or implied forward-looking statements, including statements that can be identified by terminology such as "commitment," "growing," "committed," "hope," "continues," or similar expressions. Such forward-looking statements reflect the current views of the Group regarding future events, and involve known and unknown risks, uncertainties and other factors that may cause actual results to be materially different from any future results expressed or implied by such statements. These expectations could be affected by, among other things, risks and factors referred to in the Risk Factors section of Novartis AG's current Form 20-F on file with the US Securities and Exchange Commission. Novartis is providing the information in this press release as of this date and does not undertake any obligation to update it in the future.
About Sandoz
Sandoz, the generic pharmaceuticals division of Novartis, is a global leader in the generic pharmaceutical sector. Sandoz employs over 26,500 employees and its products are available in more than 160 countries, offering a broad range of high-quality, affordable products that are no longer protected by patents. With USD 9.2 billion in sales in 2013, Sandoz has a portfolio of approximately 1,100 molecules, and holds the #1 position globally in biosimilars as well as in generic injectables, ophthalmics, dermatology and antibiotics, complemented by leading positions in the cardiovascular, metabolism, central nervous system, pain, gastrointestinal, respiratory, and hormonal therapeutic areas. Sandoz develops, produces, and markets these medicines, as well as active pharmaceutical and biotechnological substances. Nearly half of Sandoz's portfolio is in differentiated products, which are defined as products that are more difficult to scientifically develop and manufacture than standard generics.
In addition to strong organic growth since consolidating its generics businesses under the Sandoz brand name in 2003, Sandoz has benefitted from strong growth of its acquisitions, which include Lek (Slovenia), Sabex (Canada), Hexal (Germany), Eon Labs (US), EBEWE Pharma (Austria), Oriel Therapeutics (US), and Fougera Pharmaceuticals (US).
Sandoz is on Twitter. Sign up to follow @Sandoz_global at http://twitter.com/Sandoz_Global.
Novartis Investor Relations

Samir Shah +41 61 324 7944
Pierre-Michel Bringer +41 61 324 1065
Thomas Hungerbuehler +41 61 324 8425
Isabella Zinck +41 61 324 7188
North America:
Stephen Rubino +1 862 778 8301

Susan Donofrio +1 862 778 9257
---
[1], 2UNICEF, Committing to Child Survival, A Promise Renewed Progress Report, 2013.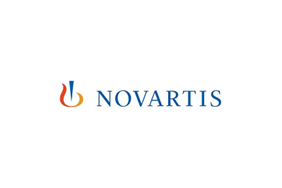 Novartis
Novartis
Novartis provides innovative healthcare solutions that address the evolving needs of patients and societies. Headquartered in Basel, Switzerland, Novartis offers a diversified portfolio to best meet these needs: innovative medicines, eye care, cost-saving generic pharmaceuticals, preventive vaccines and diagnostic tools, over-the-counter and animal health products. Novartis is the only global company with leading positions in these areas. In 2012, the Group achieved net sales of USD 56.7 billion, while R&D throughout the Group amounted to approximately USD 9.3 billion (USD 9.1 billion excluding impairment and amortization charges). Novartis Group companies employ approximately 129,000 full-time-equivalent associates and operate in more than 140 countries around the world. For more information, please visit www.novartis.com.
Novartis is on Twitter. Sign up to follow @Novartis at twitter.com/novartis.
More from Novartis