Published 06-25-14
Submitted by GreenBiz
VERGE San Francisco
The convergence of the world's biggest companies, innovative start-ups and cities will take center stage at VERGE SF 2014, the flagship of a global event series produced by GreenBiz Group. The event looks at how technology accelerates sustainability solutions across industries and sectors in a climate-constrained world.
The event, the fourth annual VERGE San Francisco conference, takes place October 27-30 and will feature more than 120 speakers, including Chris Anderson of 3D Robotics, Carla Peterman of the California PUC, Jon Lauckner of General Motors, Jen Pahlka of Code for America, Janine Benyus of Biomimicry 3.8, Amory Lovins of Rocky Mountain Institute and author and entrepreneur Paul Hawken.
Among the nearly 100 sessions are those titled Energy Storage for Corporations, How Buildings Can Mitigate Climate Change in Cities, Making People-Centric Smart Buildings, Distributed Solutions for Manufacturing Facilities, The Future of Connected Cars and Addressing Climate Change Through Data Innovation.
The conference space, inside San Francisco's historic Palace Hotel, will once again be powered by a microgrid, featuring numerous renewable energy and smart-grid technologies.
"The addition of battery storage this year will demonstrate what is possible today at the leading edge of distributed power generation and management," says GreenBiz Group CEO Eric Faurot.
"VERGE brings together the new ecosystem of people who are helping the future unfold — the visionaries, entrepreneurs, business leaders, policy makers and early adopters," says VERGE program director Elaine Hsieh. "Together, we're having powerful conversations leading to actionable, scalable solutions."
Corporate speakers at VERGE SF include executives from Autodesk, Facebook, Ford, GE, Google, IBM, Jones Lang LaSalle, McKinsey, The Climate Corp. and Walmart. Public sector speakers represent the California Governor's Office, California PUC, City of Los Angeles, City of Phoenix, Department of Energy, General Services Administration, National Renewable Energy Lab, NOAA, U.S. Agency for International Development and the White House. Among the nonprofits and trade groups represented at VERGE SF are the Buckminster Fuller Institute, CalCharge, Ceres, Code for America, Conservation International, North American Electric Reliability Corporation, NRDC, Smart Cities Council, Trust for Public Land and the U.S. Green Building Council.
In addition to the main conference, VERGE SF will host two pre-conference events on October 27: a daylong City Summit, in partnership with C40 and the Urban Sustainability Directors Network, focusing on technology solutions that enable cities to meet their deep carbon-reduction goals; and eLab Ignite, in partnership with Rocky Mountain Institute, a half-day event where stakeholders from leading companies, utilities and industry organizations will come together to address how to build a 21st century electricity system.
Additional speakers and sessions are being added on a daily basis. For more information, visit GreenBiz.com/VERGE.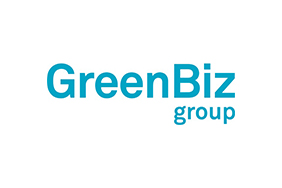 GreenBiz
GreenBiz
GreenBiz Group is a media and events company that advances the opportunities at the intersection of business, technology and sustainability. Through its website, three annual events (GreenBiz, VERGE, Circularity), peer-to-peer network and research, GreenBiz promotes the potential to drive transformation and accelerate progress — within companies, cites, industries and in the very nature of business.
More from GreenBiz