Published 06-24-14
Submitted by 3BL CSRwire
Facing an automotive industry that is unsustainable in its current form, General Motors is restructuring its global vehicle portfolio, rethinking manufacturing and collaborating with unlikely partners to advance the industry.
The company is working to transform transportation and describes its efforts in its latest sustainability report.
From smaller and cleaner high-performing engines, to mass reduction and improved aerodynamics, vehicle efficiency efforts will reduce carbon emissions and increase fuel economy while meeting a variety of customer needs.
The company now has five models achieving more than 40 miles per gallon. GM progressed in all four of its product commitments in fuel economy, electrification and emissions reduction, and added another to tackle its biggest market. It has committed to reducing the average carbon emissions of its China fleet by 28 percent by 2020, which could result in an annual reduction of 2 million metric tons of CO2 and avoid the use of 1 billion liters of gasoline.
Progress against other 2020 global manufacturing commitments with a 2010 baseline includes:
Expanding renewable energy use to 66.2 megawatts, toward a goal of 125 megawatts
Increasing the number of landfill-free manufacturing sites to 83, toward a goal of 100
Reducing water intensity by 9 percent, with a goal of 15 percent
Reducing energy intensity by 10 percent, with a goal of 20 percent
Reducing carbon intensity by 7 percent, with a goal of 20 percent
Please join TriplePundit & CSRwire for an hour long conversation via Twitter to get to the heart of GM's latest progress. We will discuss how GM is helping transform transportation in the 21st century. 
Nick Aster, Founder and Publisher of TriplePundit and Aman Singh, CSRwire's Editorial Director, will moderate the conversation with a thorough sampling of General Motor's sustainability accomplishments featuring David Tulauskas, GM's director of sustainability.

What you need to know
Date: July 16, 2014

Time: 10am PT/1pm ET

Hashtag: #GMCSR

Speakers: @davidtulauskas


Moderators: @AmanSinghCSR @CSRwire @nickaster @triplepundit
To register, send out the following tweet:
I'll join @triplepundit & @CSRwire to discuss Transforming #Transportation w/ General Motors #GMCSR 7/16 10amPT/1pmET http://bit.ly/GMCSR
Got a question?
Send them to contact@triplepundit.com.
About General Motors Co.
GM (NYSE:GM, TSX: GMM) and its partners produce vehicles in 30 countries, and the company has leadership positions in the world's largest and fastest-growing automotive markets. GM, its subsidiaries and joint venture entities sell vehicles under the Chevrolet, Cadillac, Baojun, Buick, GMC, Holden, Jiefang, Opel, Vauxhall and Wuling brands. More information on the company and its subsidiaries, including OnStar, a global leader in vehicle safety, security and information services, can be found at www.gm.com.
About CSRwire and TriplePundit's Stakeholder Engagement Campaigns
Triple Pundit regularly conducts webinars and Twitter chats with its member organizations and partner CSRwire. These chats, developed as facilitated conversations, are aimed at taking a pulse of our community, sharing knowledge and inspiring action. Whether the topic is sustainable living, shared value or responsible careers, these interactive sessions not only help our clients push their communication boundaries but also gain valuable feedback, criticism and the attention of an active and engaged community. Learn more by emailing contact@triplepundit.com.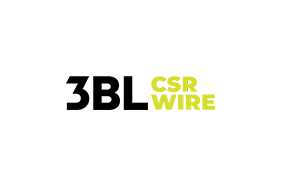 3BL CSRwire
3BL CSRwire
Respected and relied on by journalists, bloggers, business leaders and academics around the world, 3BL CSRwire is a dedicated, real-time source for major news and updates from within the worlds of ESG, corporate social responsibility and sustainability.
3BL CSRwire offers a-la-carte press release distribution to a global network of influential stakeholders and mainstream audiences—perfect for organizations just getting started in CSR or for those looking to get the most out of their corporate communications.
More from 3BL CSRwire