Published 06-17-14
Submitted by CEF
The Corporate Eco Forum (CEF) this evening presented 2014 C.K. Prahalad Awards to Robert B. Carter from FedEx, Global Water Challenge, and Tamara "TJ" DiCaprio from Microsoft. The winners were announced by world-renowned ecologist Dr. Thomas E. Lovejoy, polar explorer Sir Robert Swan and corporate strategist Ernest von Simson. The awards ceremony was attended by 150 senior executives representing CEF member companies with combined revenues of over $3 trillion.
Robert B. Carter, Executive Vice President, Information Services/Chief Information Officer at FedEx Corporation, was recognized for guiding the digital transformation of FedEx through technologies that improve data management operational efficiency, helping the company lower costs and reduce greenhouse gas emissions. "C.K. Prahalad encouraged companies to embed sustainability throughout the organization, a vision we have worked hard to realize at FedEx since our founding 40 years ago," said Carter. "I'm honored to receive this prestigious award, which I share with all the FedEx team members around the world who consistently work to innovate sustainable solutions that support our customers and the global community."
Carter's accolades include leading his team—in concert with the FedEx Marketing team—in the development and international rollout of SenseAware®, a service that combines sensors and a web platform to track the conditions of shipments around the world, enhancing efficiency. With his leadership, FedEx has spearheaded groundbreaking efforts to reduce energy use and emissions from IT operations. These include a LEED Certified Enterprise Datacenter in Colorado Springs that is among the most energy-efficient in the United States, and systems that help FedEx operations improve routing efficiencies for package pickup and delivery. Carter also pushed FedEx to use Bloom solid-oxide energy cells to power a hub in Oakland, California. Along with a large solar array, the Oakland hub is nearly "grid neutral" for electricity consumption. "Carter stands out as a leader among CIOs, grasping the potential of sustainable innovations to drive business success by unlocking savings, reducing risks, and generating new revenues," said P.J. Simmons, CEF Chair and co-author of The Green to Gold Business Playbook.
Global Water Challenge (GWC), a coalition of leading companies and civil society partners with a presence in over 200 countries, was honored for its progress in inspiring companies and other donors to protect water resources, deliver clean water access, and provide sanitation while sparking social and economic development in areas that need it most. GWC board co-chairs Ambassador Harriett Babbitt and former EPA Administrator William K. Reilly were joined onstage by GWC CEO Monica Ellis to accept the award. "C.K. Prahalad knew that one of the keys to closing the gap between the rich and the poor was to leverage markets at the base of the pyramid, a key component of GWC's model," said Ellis. "By making the business case for universal access to clean water supply, sanitation and hygiene, we have generated tens of millions in new investments in this sector and reached at least 1 million people worldwide." As a result of GWC's efforts, 418,000 people and nearly 500,000 children have school-based water and sanitation programs in Kenya, El Salvador, Guatemala, Honduras, Nicaragua, Tanzania, and Mexico; while an additional 32,000 now have safe sanitation. GWC identifies and supports scalable programs that employ innovative financing models to achieve sustainable water and sanitation services in the communities they serve. "The record of the Global Water Challenge speaks for itself," offered MR Rangaswami, Founder of the Corporate Eco Forum. "At a time when 'collaboration' is a buzzword, GWC is showing how it's really done, effectively bringing together business, civil society and local communities around the world for lasting impact."
Tamara "TJ" DiCaprio, Senior Director of Environmental Sustainability at Microsoft, was recognized for being the chief architect and driving force behind Microsoft's internal carbon fee program. The program charges business units for their carbon emissions from travel and electricity use, then reinvests the proceeds in energy efficiency, clean energy, and carbon offset projects. "Microsoft's carbon fee program has proven to be one of the most innovative approaches to reducing greenhouse gas emissions at a major company, and TJ deserves major praise for shepherding the program from its earliest stages, gaining buy-in from key managers and stakeholders by making the business case." said Rangaswami. With a price on carbon, managers are seeing emissions reflected in their budgets for the first time, creating incentives to become even more efficient. To date, the program has funded 20 offset projects across the globe in places like Mongolia, Peru and Turkey; and has also helped fund a 20-year power purchase agreement for 110 megawatts of wind energy in Texas. The program has enabled Microsoft achieve carbon neutrality in fiscal year 2013 and become the second largest user of renewable energy in the United States. DiCaprio has since written the "Carbon Fee Playbook," a five-step guide for other companies to implement their own internal carbon fee programs. "The internal carbon fee is an approach that can work for a wide range of companies, and I hope that this award will help shine a spotlight on the enormous benefits, both to business and the environment, and encourage more companies to adopt similar strategies," said DiCaprio.
The C.K. Prahalad Award was created to honor the vision and life's work of the late Dr. C.K. Prahalad, one of the world's most influential business strategists. Towards the end of his illustrious career, Prahalad focused his enormous talent on the link between sustainability and long-term business success. In a 2009 Harvard Business Review cover story he co-authored with CEF founder MR Rangaswami, Prahalad argued that over the next decade "traditional approaches to business will collapse, and companies will have to develop innovative solutions. That will only happen when executives recognize a simple truth: sustainability equals innovation." Prahalad was a senior adviser to CEF before his untimely death in 2010.
The C.K. Prahalad Awards were presented at the Salamander Resort and Spa in Middleburg, Virginia, during dinner at CEF's 7th Annual Retreat. The CEF Annual Retreat brought together more than 150 senior executives to focus on "The Next Frontier of Sustainability Strategy" during two days of discussions and working sessions.
VIDEO PROFILING THE WINNERS (Link will be made public on June 17, 2014 at 7:00 PM EST): http://youtu.be/4moIIP8GpcM
ABOUT CEF
CEF is an elite, invitation-only membership organization comprised largely of Fortune and Global 500 companies from 20 industries with combined revenues of over $3 trillion. The CEF Annual Retreat, named by Catchpole research in 2010 as one of the "Top 10 Sustainability Forums Worldwide," is designed to create the best neutral space for VP and C-level executives to exchange leading-edge insights.
ABOUT THE C.K. PRAHALAD GLOBAL SUSTAINABILITY LEADERSHIP AWARD
The C.K. Prahalad Global Sustainability Leadership Award was created by the CEF in 2010 to recognize exceptional individuals and companies—within or outside the CEF membership—whose work exemplifies the fundamental connection between sustainability, innovation and long-term business success in a globalizing world. C.K. Prahalad Awards winners are determined through private votes cast by CEF's 23-member advisory board, which includes representatives from government, academia, non-governmental organizations and the private sector. The voters chose from a roster of finalists, selected following an open nominations process. Past award recipients include the following:
2010: Walmart Brazil and CEO Hector Nuñez
2011: Coca-Cola and CEO Muhtar Kent
2012: Dow Chemical Corporate Vice President for Sustainability Neil Hawkins; The Sustainable Apparel Coalition; and Unilever and CEO Paul Polman
2013: FEMSA Foundation Director Vidal Garza Cantú; Nike Vice President for Sustainable Business & Innovation Hannah Jones; and UPS CFO Kurt Kuehn
Nominees for the 2015 C.K. Prahalad Award will be accepted beginning November 1, 2014 at www.corporateecoforum.com. A full list of eligible voters can be found at www.corporateecoforum.com/conference/advisory_board.php.
CEF Members
21st Century Fox, 3M, Alcoa, Allegheny Technologies Inc, Apple, Balfour Beatty, Boeing, BP, Cargill, CBRE, CH2MHill, Chevron, The Clorox Company, Coca-Cola, Dell, Disney, Dow Chemical, Duke Energy, Ecolab, Enterprise Holdings, Exelon, FedEx, FEMSA, Fidelity Investments, Gamesa, General Electric, General Motors, Google, HanesBrands, Hewlett-Packard, Hyatt Hotels, IBM, Ingersoll Rand, International Paper, Johnson & Johnson, Kaiser Permanente, Kering, Kimberly-Clark, Kohl's, LANXESS, Lockheed Martin, Marriott, McKinsey & Co, Microsoft, Nike, Northrop Grumman, NRG Energy, Oracle, Patagonia, Pentair, Procter & Gamble, Salesforce.com, Siemens, Tata Consultancy Services, TD Bank, Tiffany & Co., TPG Capital, Unilever, UPS, Waste Management, Wells Fargo, Wyndham Worldwide, Xerox, and Yahoo!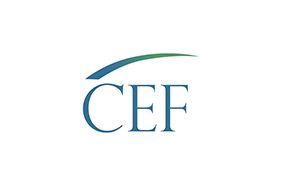 CEF
CEF
CEF is an invitation-only network of leading executives from Fortune and Global 500 companies driving sustainability strategy and innovation worldwide. Members include Fortune and Global 500 companies from diverse industries with combined revenues of $4 trillion. CEF provides a year-round safe, neutral space for influential executives to exchange best practice, collaborate, and innovate. The diversity of executives, coupled with the cross-industry nature of CEF, creates a world-class platform to accelerate sustainable business problem solving and innovation.
More from CEF