Published 06-03-14
Submitted by The Hartford
The Hartford has committed $16 million over five years to help small business owners succeed through its new Communities with HART initiative. The first two investments include $1.25 million to the Accion U.S. Network to benefit 500 small businesses and $1.5 million to Junior Achievement USA (JA) to support 100,000 students.
Communities with HART will encourage the well-being of America's communities by enabling today's small businesses to grow and inspiring a new generation of small business leaders. Together with Accion, The Hartford will provide loans and training to small businesses that lack access to traditional sources of capital. In partnership with JA, The Hartford will be the title sponsor of its flagship JA Company Program®, helping to inspire the students of today to become the entrepreneurs of tomorrow.
"The Hartford is passionate about helping small businesses prevail," said The Hartford's Chairman, President and CEO Liam E. McGee. "Communities with HART will benefit small business owners and inspire would-be entrepreneurs to achieve their full potential. As a leading and trusted provider of insurance for more than one million small businesses nationally, we and our partners know how important successful entrepreneurs are to a strong economy and vibrant local communities. We are determined to help small businesses succeed by providing access to the funding and knowledge they need."
Enabling today's small businesses to grow
Communities with HART is based on the premise that neighborhood businesses are the heart of healthy and vibrant local communities, yet these business owners often lack access to traditional loans. The ability to obtain financing can help them thrive.
In fact, according to Accion's 2013 microTracker survey,1 Accion clients who received loans in 2011 report:
Sustainable businesses: 97 percent remained open one-year post-loan.
Employment opportunities: On average, businesses with employees report that they sustain or create nearly five jobs per business.2
Income Generation: 47 percent said that their income from their small business met or exceeded expectations.   
Desire to grow: 75 percent borrowed to grow or stabilize business operations.
"Accion's partnership with The Hartford allows us to provide loans to small businesses that have the potential to make a positive difference in their communities," said Gina Harman, CEO of the Accion U.S. Network. "Across the U.S., there are small business owners in the U.S. who can't access traditional loans to grow their businesses due to a lack of training and education, unavailability of small loans, or a short business track record. With support from Communities with HART, these obstacles can be overcome."
Accion will manage the Communities with HART loan process, focusing on community-oriented businesses in low- and moderate-income areas that hire and source locally, deliver social value and make a positive difference in their neighborhoods.
During the initial phase of Communities with HART, The Hartford and Accion will focus on four markets: Chicago, Hartford, San Antonio and San Diego. As the initiative expands, the lending opportunities will be extended nationwide by the third year of the partnership.
In addition to increased access to capital, businesses will also have the opportunity to receive training and financial resources. As part of these efforts, business owners will also have access to The Hartford's Business Owner's Playbook, which is available free-of-charge to all business owners and features new, engaging content that provides valuable knowledge to aspiring and existing business leaders.
Business owners interested in learning more about Communities with HART can visit https://us.accion.org/give-back/hartford for more information and to apply.
Inspiring a new generation of small business leaders
As title sponsor, The Hartford will help bring JA's flagship JA Company Program curriculum to high school students across the country, featuring a new online learning component. The nationwide program offers groups of students the opportunity to launch their own small business while learning the basics of entrepreneurship, financial literacy and business success.
"The Hartford's investment in the JA Company Program plays a crucial role in re-conceptualizing the way we prepare students for the opportunities in today's complex global marketplace," said Jack Kosakowski, president and CEO of Junior Achievement USA. "The new JA Company Program will spark the entrepreneurial spirit in our students by infusing technology, promoting contemporary teaching methodology, and providing young people opportunities to learn in ways that are both measurable and memorable."
The Hartford has supported Junior Achievement of Southwest New England for 10 years. Since 2004, the company has reached nearly 9,000 students, engaged approximately 1,350 employees and contributed over $1 million. In 2013, the local JA moved its headquarters to a 6,100 square-foot office space in Hartford, Conn. owned by The Hartford. The company renovated the property for JA and offers the space at below-market rates.
"Communities with HART extends The Hartford's decade-long relationship with JA," said McGee. "Our employees will have the opportunity to volunteer to lead JA Company Program classes that inspire youth to become career self-starters."
About The Hartford
With more than 200 years of expertise, The Hartford (NYSE: HIG) is a leader in property and casualty insurance, group benefits and mutual funds. The company is widely recognized for its service excellence, sustainability practices, trust and integrity. More information on the company and its financial performance is available at www.thehartford.com. Join us on Facebook at www.facebook.com/TheHartford.  Follow us on Twitter at www.twitter.com/TheHartford.    
About Accion U.S. Network
As the largest and only nationwide nonprofit micro- and small business lending network in the United States, we connect small business owners with the accessible financing and advice it takes to create or grow healthy businesses. Since 1991, the five members of Accion's U.S. Network have collectively made over 50,000 loans, totaling over $406 million. Additionally, over 400,000 business owners across the nation have turned to Accion for financial and business advice via workshops, online tools, and one-on-one consultations. Globally, Accion (www.accion.org) is a pioneer in microfinance, reaching millions of individuals through its international network of partners. For more information visit usnetwork.accion.org.
About Junior Achievement USA® (JA)
Junior Achievement is the world's largest organization dedicated to giving young people the knowledge and skills they need to own their economic success, plan for their future, and make smart academic and economic choices. JA programs are delivered by corporate and community volunteers, and provide relevant, hands-on experiences that give students from kindergarten through high school knowledge and skills in financial literacy, work readiness and entrepreneurship. Today, JA reaches 4.4 million students per year in 116 markets across the United States, with an additional 5.8 million students served by operations in 120 other countries worldwide. Visit www.ja.org for more information.
HIG-C
Some of the statements in this release may be considered forward-looking statements as defined in the Private Securities Litigation Reform Act of 1995.  We caution investors that these forward-looking statements are not guarantees of future performance, and actual results may differ materially.  Investors should consider the important risks and uncertainties that may cause actual results to differ.  These important risks and uncertainties include those discussed in our 2013 Annual Report on Form 10-K, subsequent Quarterly Reports on Forms 10-Q, and the other filings we make with the Securities and Exchange Commission.  We assume no obligation to update this release, which speaks as of the date issued.
From time to time, The Hartford may use its website to disseminate material company information. Financial and other important information regarding The Hartford is routinely accessible through and posted on our website at http://ir.thehartford.com. In addition, you may automatically receive email alerts and other information about The Hartford when you enroll your email address by visiting the "Email Alerts" section at http://ir.thehartford.com.
1 Accion 2013 microTracker survey methodology: Accion conducted a telephone survey among its clients in the U.S. who received loans in 2011. A total of 671 interviews were completed in Spring 2013.
2 60 percent of Accion loan recipients report having employees. Of those businesses, each supports an average of 4.8 jobs, including the employer.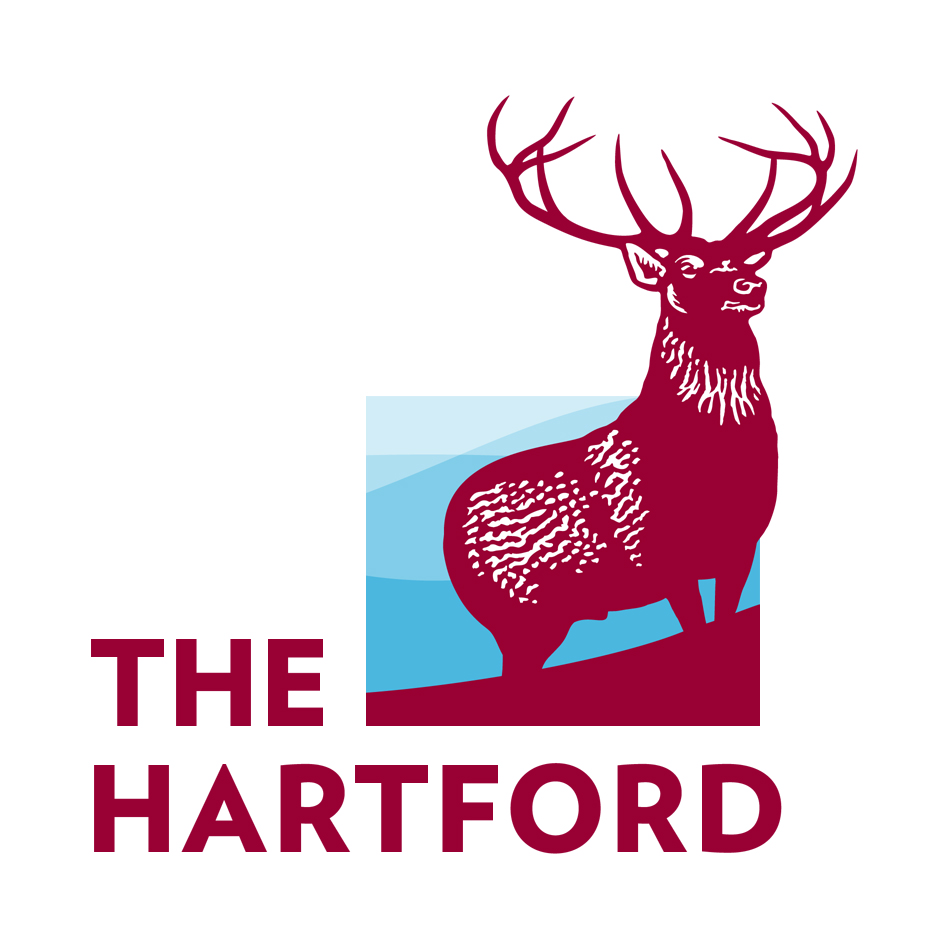 The Hartford
The Hartford
The Hartford (NYSE: HIG) is a leading provider of insurance and wealth management services for millions of consumers and businesses worldwide. The Hartford is consistently recognized for its superior service and as one of the world's most ethical companies. More information on the company and its financial performance is available at www.thehartford.com.
More from The Hartford