Published 05-30-14
Submitted by 3BL CSRwire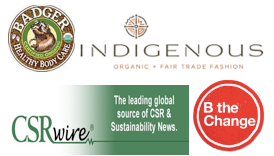 How can entrepreneurs use business as a force for good?
When the challenges become too great to be tackled by government and the non-profit sector, business emerges as a powerful force to take them on. When businesses create shared value instead of just shareholder value they can solve social and environmental problems in a far more scalable and efficient manner. With sheer talent, resources, reach and influence at their disposal, business both small and big can effectively shift behavior and habits.
Like Ben & Jerry's activism-inspired ice creams. Or Patagonia's vocal and visible campaigns discouraging wasteful consumption. Or Seventh Generation's fight against toxic chemicals.
What unifies these companies is a commitment to disclose their impact and follow the rigorous standards of the B Impact Assessment, administered by nonprofit B Lab. And to redefine success in business so that one day companies compete not just to be the best in the world, but the best for the world.
Every year, B Lab releases the 'B Corp Best for the World' list to honor companies that earned an overall score in the top 10% of all Certified B Corporations on the B Impact Assessment. B Corps are certified by B Lab based on their performance on the B Impact Assessment, a rigorous and comprehensive assessment of a company's impact on its workers, community and the environment.
To celebrate the winners, CSRwire – also a certified B Corp – will chat live with B Lab in their first-ever Twitter chat along with fellow B Corps W.S. Badger Co. and INDIGNEOUS, which have been honored on the 2014 Best for the World list.
Moderated by Editorial Director Aman Singh, the chat will focus on how these companies are maximizing positive impact, using business as a force for good and the challenges of working in an economy controlled by short term interests, a price-led marketplace and lack of awareness across suppliers and consumers.
Here's how you can join the conversation:
When: June 10, 2014 at 10am PT/1pm ET

Where: #BCorpWorld

Panel: @BCorporation | @BadgerBalmUSA | @Indigenous | @CSRwire | @AmanSinghCSR
To register, send out the following tweet:
I'll join @BCorporation @CSRwire @BadgerBalmUSA & @Indigenous 2discuss how business can be a force 4 good http://bit.ly/bcorpworld #BCorpWorld
Got a question for our panel? Send it to aman@csrwire.com.
About B Lab
B Lab is a nonprofit organization that serves a global movement to redefine success in business so that all companies compete not only to be the best in the world, but the best for the world.
B Lab drives this systemic change through a number of interrelated initiative: 1) building a community of Certified B Corporations to make it easier for all of us to tell the difference between "good companies" and good marketing; 2) passing legislation to accelerate growth of social entrepreneurship and impact investing (23 states have already passed benefit corporation legislation); 3) developing B Analytics, a customizable platform for investors to benchmark and report the impact of their global private equity portfolios; and 4) providing free, powerful tools for businesses to measure, compare and improve their social and environmental performance (more than 16,000 businesses use B Lab's free B Impact Assessment). For more information, visit www.bcorporation.net.
About W.S. Badger Co. Inc.
W.S. Badger Co. Inc. has been making quality, all natural and certified organic body care products that feel, smell, and work great since 1995. Family-owned and run, Badger was born when Badger Bill, a carpenter at the time, discovered a recipe of natural ingredients strong enough to soothe his rough, dry and cracked hands. Today Badger makes over 100 personal care products, from soothing balms and safe mineral sunscreens to oils, soaps, lip balms, natural bug spray and a men's grooming line. Badger has been awarded B Corp Certification, after demonstrating its hard work to create a healthy business with ethical and charitable principles.
About INDIGENOUS
INDIGENOUS has been leading the way in ethical fashion since 1994, pioneering the production of fair and sustainable clothing while giving work to talented artisans in some of the poorest regions of the world. Their ultra stylish, hand-made clothing is expertly created with care by artisans earning a fair wage and working in safe conditions. Currently, INDIGENOUS is making way for other brands to attain similar transparency and accountability, by offering to share their Fair TRACE TOOL Technology™. In this revolutionary way, INDIGENOUS hopes to promote fair trade and accountability on a global scale.
About CSRwire's Stakeholder Engagement Campaigns
CSRwire regularly conducts webinars and Twitter chats with its member organizations. These interactive sessions provide valuable feedback in real time without the burden of expensive and time-consuming surveys. Whether the topic is sustainable living, shared value, responsible careers or the top trends for 2014, these sessions act as live panels - an hour to demonstrate your authenticity, transparency and efforts to engage on issues that matter. Learn more by emailing engagement@csrwire.com.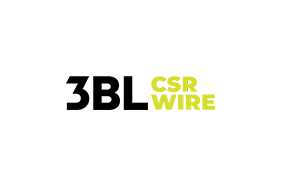 3BL CSRwire
3BL CSRwire
Respected and relied on by journalists, bloggers, business leaders and academics around the world, 3BL CSRwire is a dedicated, real-time source for major news and updates from within the worlds of ESG, corporate social responsibility and sustainability.
3BL CSRwire offers a-la-carte press release distribution to a global network of influential stakeholders and mainstream audiences—perfect for organizations just getting started in CSR or for those looking to get the most out of their corporate communications.
More from 3BL CSRwire