Published 05-27-14
Submitted by 3BL CSRwire
How does a company that has been practicing responsible citizenship for 75 years drive even more impact for people, the economy and the environment? By making its citizenship efforts and business strategy fully and inextricably intertwined.
HP calls it Living Progress—the way the company is creating a better future for everyone through its actions and innovations.
The framework helps the company, which has evolved nimbly as technology and consumer preferences shift, think about how they do business and how their people and technology come together to solve society's toughest challenges.
In fact, Living Progress for HP today is a wholly integrated approach to business that simultaneously drives human, economic, and environmental progress. It's how the company advances the overall health and well-being of people, helps businesses and economies thrive, and works to strengthen the environment as they grow.

There are big challenges facing our world today, including a rapidly growing population, effects of climate change, economic instability, and global health crises. But challenges present opportunities for action and innovation by companies. And with the talent and resources at their disposal, businesses can make a positive impact in a more scalable—and often innovative—manner than other institutions.
During the week of June 2, 2014, HP will explore how best to address some of these challenges with other leading companies and thought leaders gathered in the HP Living Progress Exchange at Sustainable Brands 14, in San Diego, Calif. Each day, the group will explore key issues and brainstorm solutions to help advance human, economic and environmental progress.
You can have a seat at the table at 8 a.m. PT/11 a.m. ET on June 4 by joining Aman Singh, CSRwire's Editorial Director and Nick Aster, Founder and Publisher of TriplePundit, in conversation with Chris Librie, Senior Director, Strategy and Communications, HP Corporate Affairs, live from the HP Living Progress Exchange at Sustainable Brands.
Among the issues we will explore:
How does an innovation agenda change when a company integrates citizenship into its strategy?
How does this approach impact the resiliency of HP's complex supply chain?
How does the company collaborate with others to scale impact even further?
How does it engage employees in supporting this integrated strategy?
Here's how to join the conversation:
Date: June 4, 2014

Time: 8 a.m. PT/11 a.m. ET

Hashtag: #livingprogress

Speakers: @HPLivingProg

Moderators: @AmanSinghCSR, @CSRwire | @nickaster, @triplepundit
To register, send out the following tweet:
Joining @HPLivingProg @AmanSinghCSR @nickaster 6/4 8amPT 2 discuss how an integ. approach 2biz drives #livingprogress http://bit.ly/livingprogress
Got a question for our panel? Send them to aman@csrwire.com.
About CSRwire's Stakeholder Engagement Campaigns
CSRwire regularly conducts webinars and Twitter chats with its member organizations and partner TriplePundit. These chats, developed as facilitated conversations, are aimed at taking a pulse of our community, sharing knowledge and inspiring action. Whether the topic is sustainable living, shared value, responsible careers or the top trends for 2014, these sessions act as live panels – an hour to demonstrate your authenticity, transparency and efforts to engage on issues that matter. Learn more.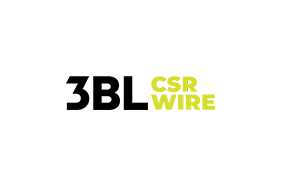 3BL CSRwire
3BL CSRwire
Respected and relied on by journalists, bloggers, business leaders and academics around the world, 3BL CSRwire is a dedicated, real-time source for major news and updates from within the worlds of ESG, corporate social responsibility and sustainability.
3BL CSRwire offers a-la-carte press release distribution to a global network of influential stakeholders and mainstream audiences—perfect for organizations just getting started in CSR or for those looking to get the most out of their corporate communications.
More from 3BL CSRwire