Published 04-14-14
Submitted by Big Path Capital
Nordic investors and local associations plan to gather and to meet at the 2nd U.S. Department of Commerce Certified Impact and Sustainable Trade Mission to the Nordics, in collaboration with the U.S. Embassies across the region including Norway, Denmark, Sweden and Finland, May 12-16 2014.
The U.S. Department of Commerce in partnership with Watershed Capital Group is organizing the trade mission to the Nordic Region.
Supporters of the mission include:
SITRA – Finland
Impact Scandinavia – Sweden
VOXTRA – Norway
Den Sociale Kapitalfond – Denmark
Forum for Social Innovation – Sweden
Deloitte – Denmark
Vinge – Sweden
AmCham – Norway
Swedish Trade & Investment Council – Sweden
AdeB – Norway
Sorenson Global Impact Investing Center
"This Trade Mission is a good opportunity to share experiences on growing impact investing markets both in the US and Nordics," expressed Sami Tuhkanen Director at Sitra.
"The growth of social enterprise in Scandinavia has been significant in the past few years, and the flow of capital to support these entrepreneurs is starting to catch up. While we have seen the number of interested investors grow, good examples are still hard to find in locally. We're excited to welcome the US Trade Mission and Watershed Capital's impact funds from the US, as we will now be able to point to several good examples that demonstrate strong impact investment deals in this area. We are confidant this will only strengthen the case for impact investing in Scandinavia," stated Shawn Westcott, Co-Founder and Chairman, Impact Invest Scandinavia.
"Using the power of finance and markets to tackle the most difficult social and environmental problems has the potential to transform our societies. The Nordics offer a great source for impact investment and social innovation, and this Trade Mission is an important step to converting ideas into concrete actions and investment," said Mette Lingaard, Partner & Global Public Sector Social Innovation Lead, Deloitte Denmark.
"The timing for the mission could not be better. Though Norwegian investors have long been active within socially responsible ventures, a mission probing actual impact – and real returns – is just now an acceptable point of departure," said Jason Turflinger Managing Director at AmCham Norway.
"Sweden and the U.S. alike are at the forefront of sustainable business. There is however still much progress to be made within this critical area, and the work of mainstreaming impact investing is an important vehicle. This trade mission, enabling an exchange of impact investing insights, trends and developments between Swedish and U.S. stakeholders, is a great initiative as part of driving this progress," said Vivianne Gillman, Head of Business Sweden in New York.
"As a certified trade mission, our aim is to work with Watershed Capital Group to present to international investors the great opportunity to invest with impact in the United States. Five years ago, there were not many impact investing fund managers. Today, there are hundreds. This trade mission allows the rest of the world to see the great diversity of impact investment strategies in the United States," said Paul Thanos, Director, Office of Finance and Insurance Industries at the U.S. Department of Commerce.
"Impact investing is an idea whose time has come. We look forward to having the US-based fund managers join us to share their experiences," Pål Dale Managing Director at Voxtra Oslo Norway.
"We see a substantial increase in interest from US funds and investors towards Norway and the Nordic countries in general, and as the trade mission focuses on Impact Investing, we are sure that the trade mission will attract lot of interest," said Per André Dagslet, Head of M&A in Arntzen de Besche.
"The US trade mission on Impact Investing presents an exciting opportunity for knowledge exchange and collaboration between the Nordic Countries and the US. The impact investing markets and their drivers are very different but the objective to actively invest in ventures that have a positive impact on society and at the same time providing a financial return is the same," stated Camilla Backström, Senior Advisor Forum for Social Innovation.
"We are very pleased to see that Impact Investing is creating a lot of interest in the Scandinavian countries. As we look forward, this trade mission will no doubt be an important catalyst to solving some of the world's thorniest and persistent societal problems," expressed Anders Aabo senior associate Sorenson Global Impact Investing Center.
"As investors see the diversity and strong track records of the fund managers who were part of this U.S. delegation, investors are realizing they can both achieve their return targets and have a positive impact. This realization is the start of Impact Investing moving from a niche sector into the mainstream," said Michal Whelchel, Co-Founder of Watershed Capital Group.
"We have amazing group of people come together to make this mission a great success, which include our local supporters, local embassies in the region and the US Department of Commerce," said Shawn Lesser Co-Founder Watershed Capital Group.
The Trade Mission will take place in the Nordic Region with delegation meetings in Oslo, Copenhagen, Stockholm and Helsinki. The trade mission delegation will include approximately ten US-based impact and sustainable fund managers who will meet with Nordic, family offices, foundation asset managers, pension funds and investment firms.
The objectives of the mission are to foster relationships between Nordic investors and U.S fund managers and to present to Nordic institutional investors a representation of the diverse fund strategies within Impact Investing in the U.S. This event is a great opportunity for investors to learn about the growing field of impact investing
If you would like to attend and you are an investor, please apply/register here.
If you would like more information, please contact Shawn Lesser at shawn@watershedcapital.com.
About Impact & Sustainable Private Equity Certified Trade Mission
The trade mission organized by Watershed Capital Group in cooperation with the U.S. Department of Commerce, features U.S.-based private equity and venture capital firms representing the United States as a compelling destination for foreign alternative investments. U.S. and Foreign Commercial Service support the goals of this event, but does not endorse the specific products or views of the participating organizations. The government of the United States, particularly the United States Department of Commerce and U.S. Embassies, are not involved in selecting or recruiting for this mission. Such selection and recruitment is strictly left to the mission organizer.
About Impact Investing
Impact Investing is an emerging investment strategy that seeks to generate positive financial, environmental and social returns. JP Morgan's survey indicates a growing market for impact investing, with respondents planning to commit USD 9 billion to impact investing in 2013, up from a total commitment of USD 8 billion in 2012.
About Watershed Capital Group
Watershed Capital Group is a specialty consulting firm assisting sustainable companies and fund managers raise capital and execute M&A transactions. Watershed assists clients in raising capital, executing mergers and acquisitions, and in evaluating strategic financial options. A new model of value creation is emerging deploying capital in strategies that recognize the inherent link between natural, social and financial capital. Watershed's clients are entrepreneurs, companies, and fund managers scaling sustainable solutions that lead to competitive advantages and long-term value creation. Learn more at watershedcapital.com.
This is not a conference. Rather it is a trade mission certified by the United States Department of Commerce and carried out by Watershed Capital Group, LLC, the mission organizer.
Due to applicable securities laws, there will be no solicitation of investments or sale of investments during the presentations, which will be limited to qualified, accredited attendees. The events are educational only. No securities are offered or sold. U.S. and Foreign Commercial Service supports the goals of this event, but does not endorse the specific products or views of the participating organizations. The government of the United States, particularly the United States Department of Commerce, and U.S. Embassies, are not involved in selecting or recruiting for this mission. Such selection and recruitment is strictly left to the mission organizer.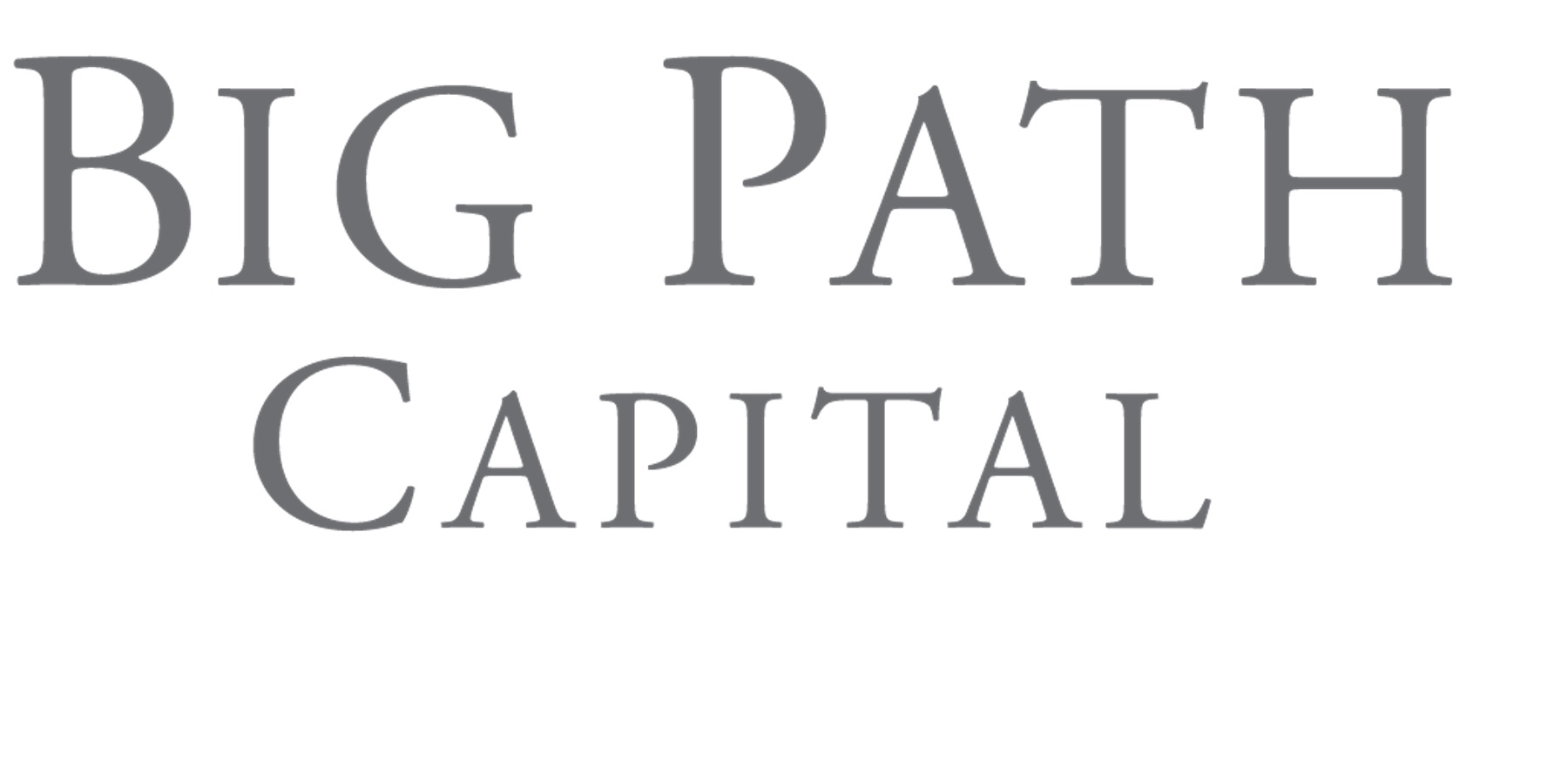 Big Path Capital
Big Path Capital
At Big Path Capital, we are innovative leaders expanding the path for business interests seeking multiple bottom line interests, taking the new economy from the margins to the mainstream, seeing the financial world generate good as it generates returns. As a global firm, Big Path Capital is advancing a sustainable economy connecting mission-driven companies and fund managers with mission-aligned investors.
More from Big Path Capital