Published 04-15-14
Submitted by NatWest Group
RBS has released its 2013 Sustainability Review today. The Review details the progress the company has made during 2013 towards becoming a more responsible and sustainable bank, which includes sustaining its position as the UK's number one lender to UK renewable energy projects*.
RBS's Review aims to give an open and honest account of the steps being taken to fix past legacy issues. It also details the progress made during 2013 to rebuild trust in the organisation, from how it serves customers to how it is building a stronger, values-based culture.
As well as meeting its commitment to develop financial services that support sustainable development, in 2013 RBS:
Lent £2.8 billion to first-time buyers in the UK;
Grew mobile access to banking with 2.7 million mobile banking app users in the UK;
Became the first bank to receive a five star award from the Fairbanking scheme;
Implemented two new environmental, social and ethical risk lending policies;
Received the Platinum rating by Opportunity Now for gender equality;
Volunteered 170,000 company-hours in the community and supported almost 50,000 children in 22 countries with education, as part a campaign to invest in women of tomorrow.
In 2014, RBS will appoint a Chief Sustainability Officer, with a remit to work with the Board to embed sustainability into corporate strategy.
The Bank is also strengthening its environmental, social and ethical risk policies to focus more on issues affecting all business sectors, such as human rights and climate change.
Andrew Cave, Head of Sustainability at RBS said:
"Our 2013 Sustainability Review aims to give an open account of RBS's performance in what was another difficult year for RBS and the banking sector. Our Review outlines how we intend to fix our legacy issues and how we are reshaping RBS to become and more sustainable organisation. We recognise that rebuilding trust will depend on us becoming a more responsible and sustainable bank."
RBS has over 20 years of experience in financing renewable energy projects across a range of sectors, and has been publishing a report outlining energy financing since 2011.
See the full RBS Sustainability Review 2013 and Financing of the Energy Sector Report online at rbs.com/sustainable.
*According to Infrastructure Journal RBS was the #1 lender to UK renewable energy projects from 2011–2013.
About RBS sustainability
RBS has been publishing a sustainability report since 2005, which outline the bank's approach to managing key sustainability issues. Sustainability is governed by a Board-level Sustainability Committee which also runs a progressive stakeholder engagement programme.
RBS is a signatory to a number of voluntary sustainability commitments and standards, including the Equator Principles (EP) and the United Nations Global Compact (UNGC).
RBS has been included in FTSE4Good Index Series, the Dow Jones Sustainability World Index (DJSI) and the CDP.
About RBS
RBS is moving from a bank with seven divisions and seven support departments to a bank with three customer businesses – personal, commercial, and corporate – supported by one shared support structure. By removing complexity and connecting the businesses we will be able to improve the things that matter to customers.
Personal & Business Banking
This business brings together personal customers with smaller business customers, so that we can better serve their needs. This will see business managers back on the high street.
Commercial & Private Banking
We are the biggest bank for UK business, and our ambition is to be the best. We know how important businesses and business owners are to the UK economy. They create wealth and jobs and we are placing them together to allow us to meet the financial needs of both.
Corporate & Institutional Banking
In recent years we have narrowed the focus of our markets business. We now have a range of products that are well placed to serve the needs of our largest corporate and institutional clients, both in the UK and internationally. This brings UK corporate, international banking, and markets customers together in one place.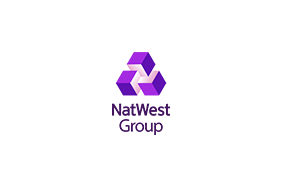 NatWest Group