Published 04-14-14
Submitted by Bainbridge Graduate Institute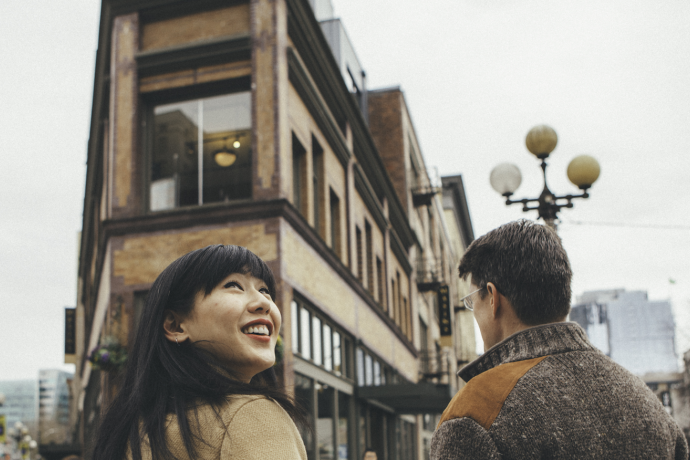 Pinchot, a university for the common good
The Bainbridge Graduate Institute (BGI), a pioneer in sustainable business and leadership education, broadens its educational reach by co-founding Pinchot, a university for the common good. Under this new institution, BGI will be one of several schools including Organizational Systems Renewal, Pinchot Edge and the Center for Inclusive Entrepreneurship.
This new organizational structure is designed to give future Pinchot students a wider range of options to address the world's most challenging problems. "Sustainability has a much broader definition than it did 20 or even 10 years ago." Said John Gardner Provost and Dean of Academic Affairs. "If we are going to prepare our students to cause the disruptive shifts the world needs, we need to give them not just the right skill-sets but develop them as agents of change."
The expansion into Pinchot will provide future students with a new variety of educational choices to address a wider range of issues. MBAs are offered in Sustainable Business and Sustainable Systems as well as a Master's in Organizational Leadership through Organizational Systems Renewal. Non-degree seeking students will also have access to courses and seminars through Pinchot Edge for professional development, personal mastery and trade specific skill building opportunities.
Meet Pinchot from BGI on Vimeo.
"Education is about more than just a piece of paper," said BGI and Pinchot co-founder Gifford Pinchot III. "Graduates need the ability to do business in a way that brings about the changes they hope to see in the world. To do this they need a holistic combination of financial acumen, sales skills, marketing savvy, sustainable operations and leadership skills."
Pinchot offers a unique structure and curriculum that focuses on engaging students' passion for beneficial change and giving them the tools to execute it. Students have a range of options to study from home, work in close-knit cohorts, and attend weekend long intensives. Pinchot is used as an incubator for students who hope to drive change from within major corporations and organizations, or become social entrepreneurs. This unique structure is designed to take students beyond the conceptual level to have in-depth first hand experience.
Pinchot's new structure is also a platform designed for future growth. As the needs of Pinchot's students and the needs of the communities they work in change, Pinchot can add or partner with schools, centers and programs to address the most pressing issues and continue its mission of education for the common good.
Pinchot, a university for the common good, is a pioneer in sustainable business and transformational leadership. Housed under Pinchot are both the Bainbridge Graduate Institute and Organizational Systems Renewal schools as well as the Pinchot Edge school of professional development and Center for Inclusive Entrepreneurship.
A recognized leader in building collaborative learning environments, Pinchot offers hybrid format programs with robust digital and in person learning with campuses in Seattle and on Bainbridge Island, WA. Pinchot builds on the intellectual capacity of its home region to shape change agents, from startup entrepreneurs to leaders of the world's largest organizations, who drive a conversation committed to the common good.

Bainbridge Graduate Institute
Bainbridge Graduate Institute
BGI was born when co-Founder and President, Gifford Pinchot, a renowned business consultant, realized the nation's graduate business schools were churning out one-dimensional MBA graduates with solid short-term profit-maximization skills, but lacking a deep understanding of how to integrate social and environmental issues into business decisions.
The Institute's pioneering MBA and certificate programs prepare a diverse group of leaders to build enterprises that are economically successful, socially responsible and environmentally sustainable. The innovative curriculum preserves the rigor of a traditional MBA program, while infusing sustainability - including both environmental and social responsibility - throughout every course.
More from Bainbridge Graduate Institute