Published 04-11-14
Submitted by 3BL CSRwire
How
can food companies source their ingredients most sustainably – and protect the resources and communities upon which their businesses depend?
With its 2014 CSR Report - releasing on April 16, 2014 - marking General Mills' 44th year of voluntarily disclosing progress on its social and environmental goals, the company has committed to sustainably sourcing 100 percent of its 10 priority ingredients by 2020. That represents more than 50 percent of the company's annual raw material purchases and includes oats, wheat, dairy, palm oil, cocoa and vanilla, among others.
The challenge ahead is significant.
From finding the right partners to improving farmers' profitability and the sustainability of their farming techniques, General Mills will need to not only focus on immediate social and environmental impact but also on sustaining its business for the long-term. 
To discuss the weight of this commitment and how it aims to move forward, General Mills Chief Sustainability Officer Jerry Lynch and General Mills Sourcing Director Steve Peterson will join CSRwire for a live Twitter chat on April 23, 2014.
Moderated by Aman Singh, CSRwire's Editorial Director and Nick Aster, Founder and Publisher of TriplePundit, the discussion will explore several subthemes including:
What does sustainable sourcing involve for a global company like General Mills?
What is the food giant doing to address its impact upstream?
With 99% of its water usage occurring outside its operations, how can General Mills include others in the supply chain – farmers, other companies, etc.— in its sustainability goals?
How does a supply chain spread across the developed and developing world shift General Mills' sustainable sourcing approach?
 Here's what you need to know:
Date: April 23, 2014

Time: 3pm ET

Hashtag: #GenMillsSusty

Speakers: @gmills_jerry @gmills_steve

Moderators: @AmanSinghCSR @CSRwire @nickaster @triplepundit
To register, send out the following tweet:
I'll join @gmills_jerry @CSRwire & @triplepundit to discuss what it takes 2 reach 100% #susty sourcing http://bit.ly/GenMillsSusty #GenMillsSusty
Got a question for our panel? Send it to aman@csrwire.com.
About CSRwire's Stakeholder Engagement Campaigns
CSRwire regularly conducts webinars and Twitter chats with its member organizations and partner TriplePundit. These chats, developed as facilitated conversations, are aimed at taking a pulse of our community, sharing knowledge and inspiring action. Whether the topic is sustainable living, shared value or responsible careers, these interactive sessions not only help our clients push their communication boundaries but also gain valuable feedback, criticism and the attention of an active and engaged community. Learn more by emailing aman@csrwire.com.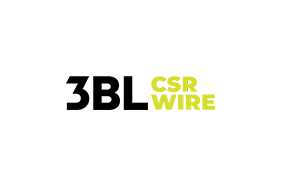 3BL CSRwire
3BL CSRwire
Respected and relied on by journalists, bloggers, business leaders and academics around the world, 3BL CSRwire is a dedicated, real-time source for major news and updates from within the worlds of ESG, corporate social responsibility and sustainability.
3BL CSRwire offers a-la-carte press release distribution to a global network of influential stakeholders and mainstream audiences—perfect for organizations just getting started in CSR or for those looking to get the most out of their corporate communications.
More from 3BL CSRwire